If you've ever been involved in an affair, you know that cheating is not all it's cracked up to be. Though it may seem like the best idea ever when you're staring at that sexy guy or blatantly married lady after a few drinks at the bar, it's good to remember that you're probably going to get caught. If not this time, then the next time. (Probably when you least expect it and in a public way.) But if you need a little nudge in the right direction, these pictures of cheaters can go a long way in demonstrating exactly how wrong a little adultery can go. Here you'll find a collection of cheaters caught in the act who are pretty much guaranteed to be having a worse day than you are.
You're about to get a hilarious front row seat to the antics of cheaters exposed on social media. Some of these cheaters were caught on camera and put on blast, some (stupidly) left dating apps open, and others were secretly recorded by meddling neighbors. Whether their mistake was leaving behind a telltale piece of sexy lingerie at their lover's house or talking in public in front of the wrong people, these folks are learning the hard way just how stressful being a side item can be.So if you're looking to laugh at something that isn't your own sad relationship, join us for a few great laughs as we explore the dark side of the cheating life. 
1 The "Oh Sh*t!" Heard Around the World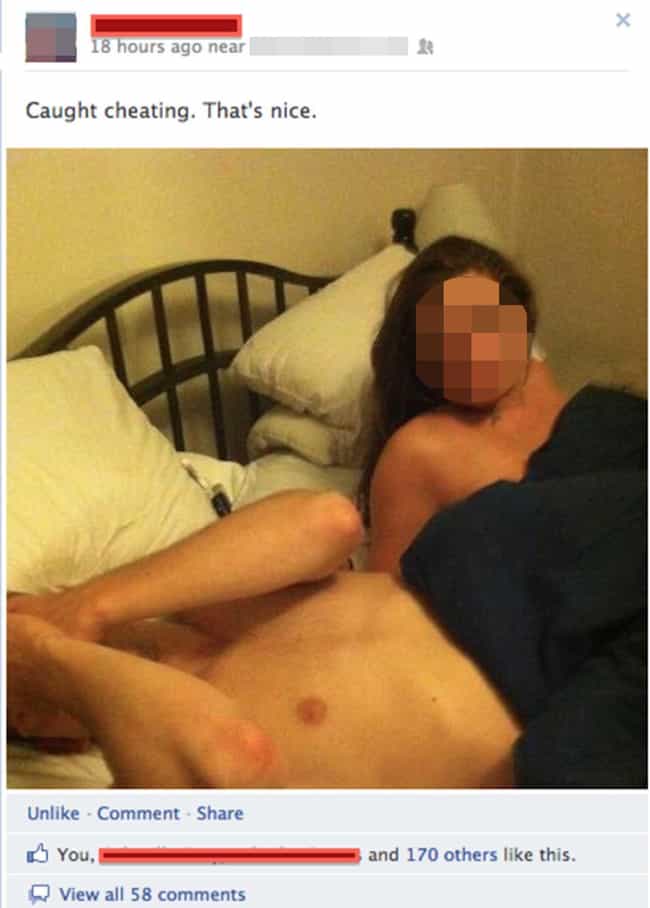 2 Gotta Love That Final Twist of the Knife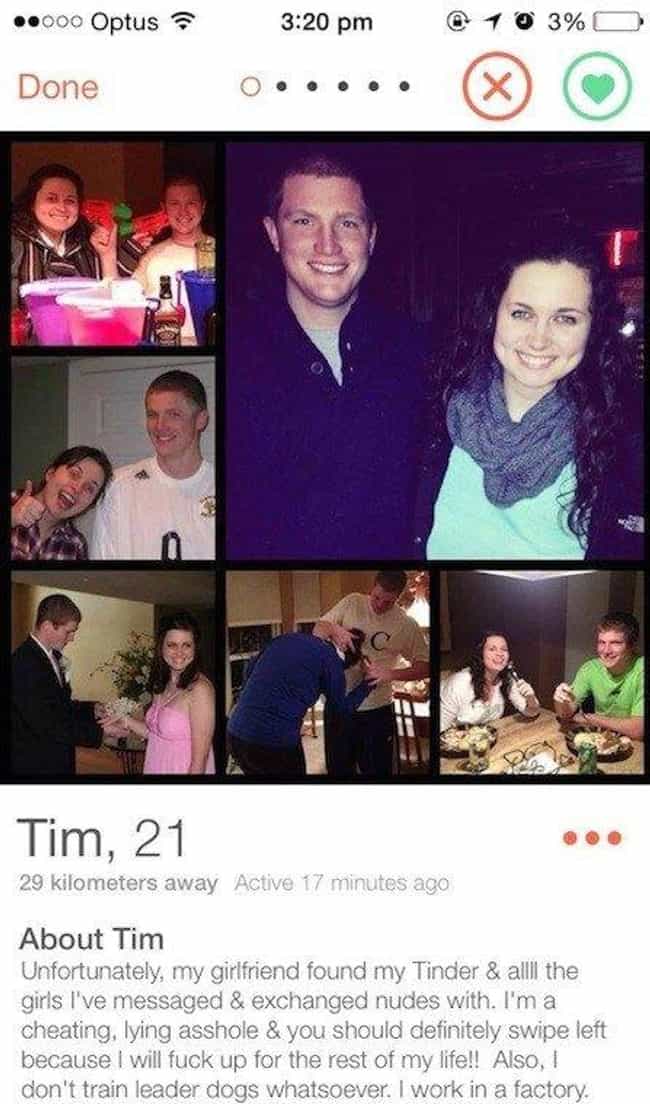 3 Good Looking Out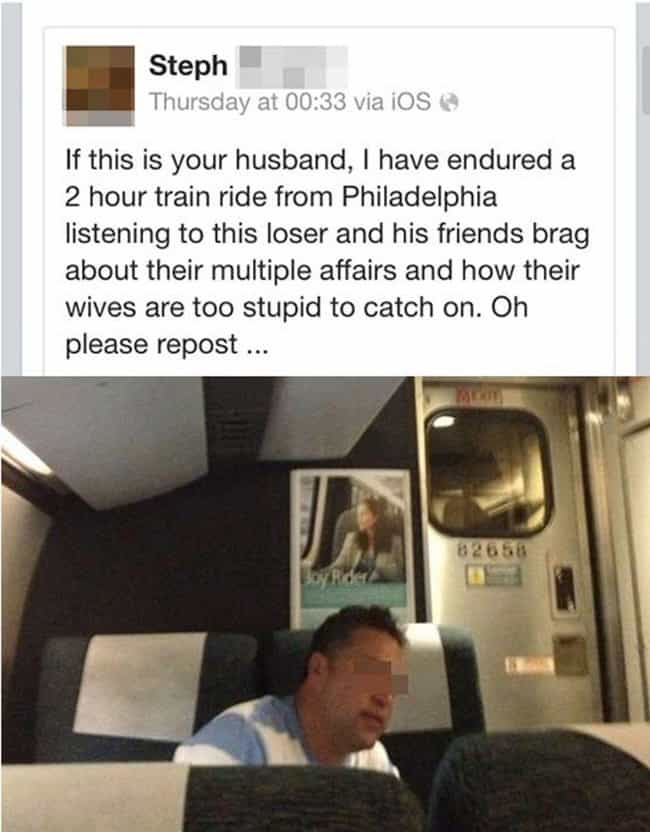 4 Things You Don't Wanna Forget After an Adulterous Rendezvous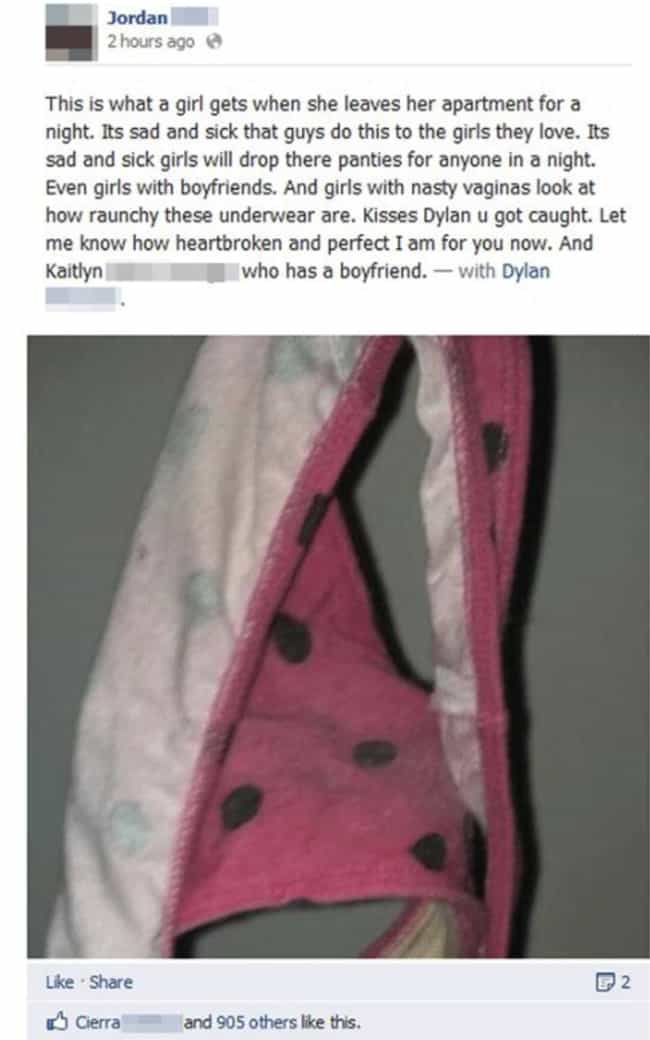 5 Someone's Sleepin' on the Couch Tonight
6 And You Thought You Were Having a Rough Monday
7 You Guys Know That Tinder Is a Public App, Right?
8 Shoulda Sprung For Olive Garden
9 Ouch!
10 Always Be Suspicious of the Roommate
11 George, How Could You Cheat on Someone So Considerate?
12 This Isn't Going to End Well. . .
13 Worst Gift Ever = Printouts of Your Cheating Facebook Messages
14 And You're Out!
15 "Oh Hey. . . we Just Hangin' Out"
16 Aw Snap!
17 The Bed Sheet Breakout
18 What Happens Between the Sheets Doesn't Always Stay There
19 NOW He's Committed
Share or comment on this article
Sign up for Talkmoreblog's Newsletter. For the latest news, follow us on Facebook and Twitter.