For the past eight years, Geert Weggen, has invested his time bonding with red squirrels living near his home.
Over time the Swedish photographer learned that by leaving trails of nuts and acorns, he was able to win the creatures' trust.
Weggen put together an outdoor studio built entirely of wood, plants and trees on the balcony outside his kitchen.
He often waits for hours to get the perfect image, which he takes with a remote camera.
He said: "I create scenes with small props and toys in which I hides nuts to attract the squirrels.
"I then wait, often for hours, for the squirrels to find the hidden nuts and for the right moment to take my photos.
Geert Weggen captures delightfully candid squirrel photos as they interact with tiny props.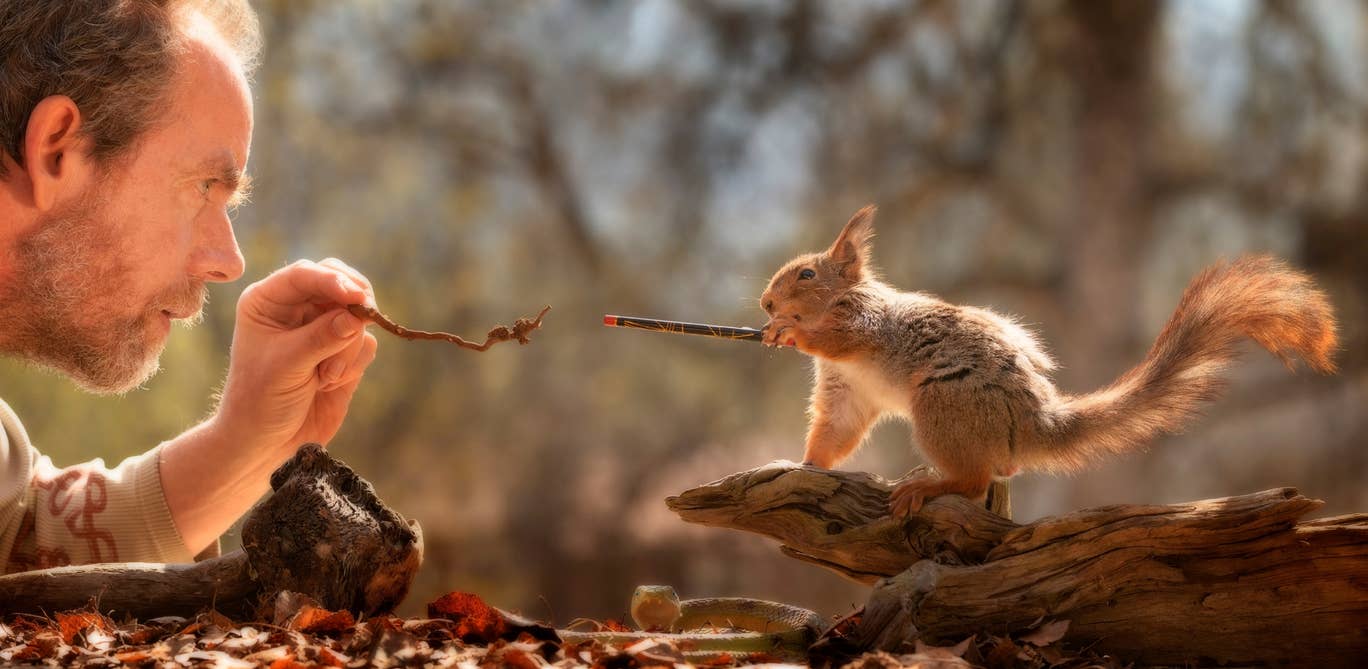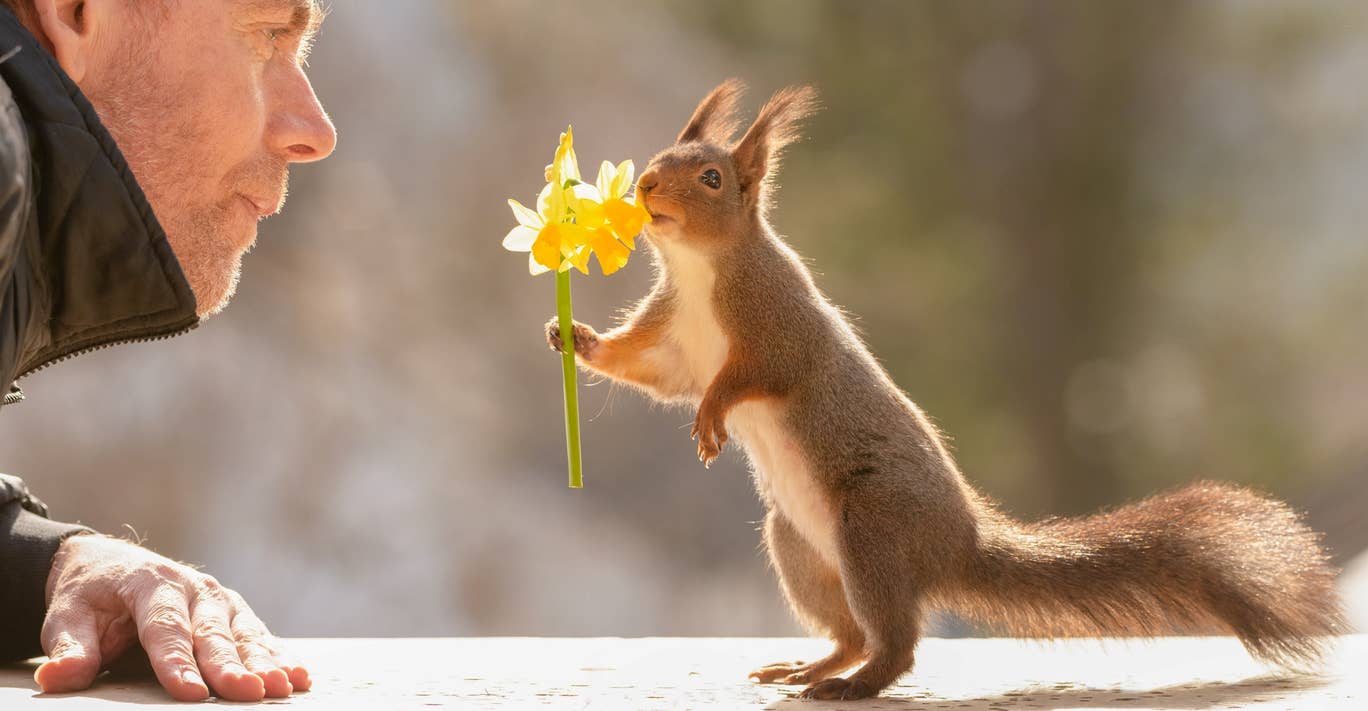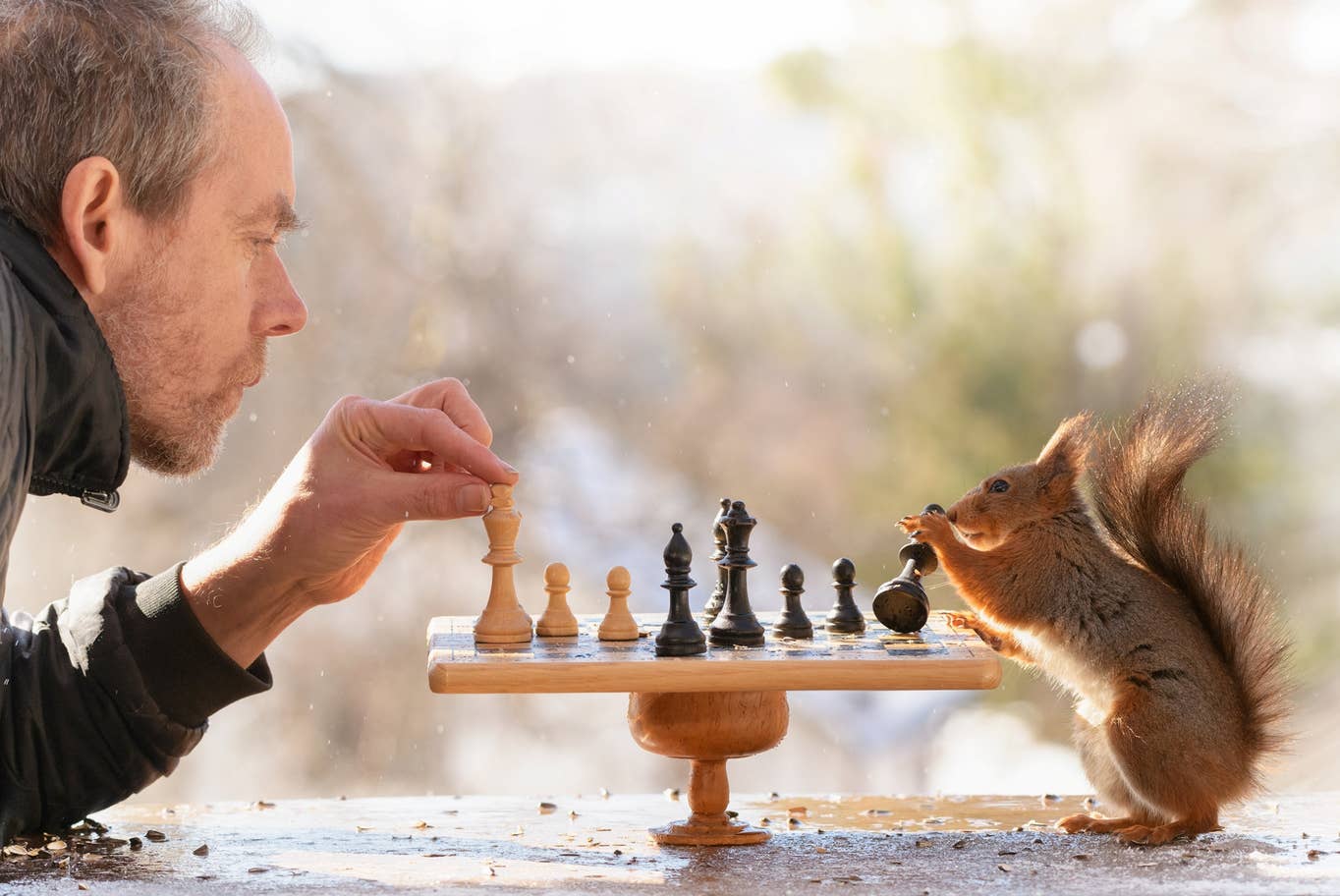 Share your thought with us on this article .
Sign up for Talkmoreblog's Newsletter. For the latest news, follow us on Facebook and Twitter.