Iran has vowed to 'destroy' America, Israel and Saudi Arabia if they cross Tehran's 'red lines'.

Gen Hossein Salami, the head of the country's Revolutionary Guards, accused the US, Britain, Israel and Saudi Arabia of stoking last week's violent protests over a fuel price hike.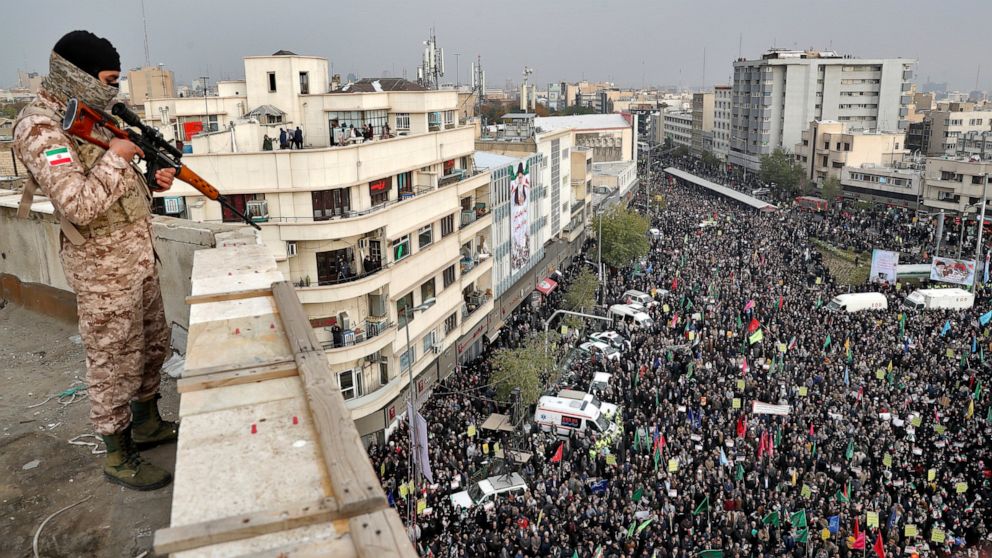 Addressing a pro-government demonstration in the capital's Enghelab Square, he today warned the West: 'If you cross our red line, we will destroy you… We will not leave any move unanswered.'
Iran wants to lift the crippling sanctions imposed by the US in the wake of Tehran's downing of a US drone in the Persian Gulf in June.
Amnesty International said more than 100 people have been killed during the protests last week.
Iran has not released a death toll and cut off internet for several days, making it hard to ascertain the extent and severity of the demonstrations.
Thousands of young and working-class Iranians took to the streets on November 15 after gasoline price hikes of at least 50 per cent were announced, voicing outrage at a further squeeze on living costs compounding hardships imposed by renewed US sanctions
share your thought with us on this article .
Sign up for Talkmoreblog's Newsletter. For the latest news, follow us on Facebook and Twitter.