Look back at the photos that shaped 2019. Select one of the categories above to get started.
Warning: Some of the following images contain graphic material. Viewer discretion is advised.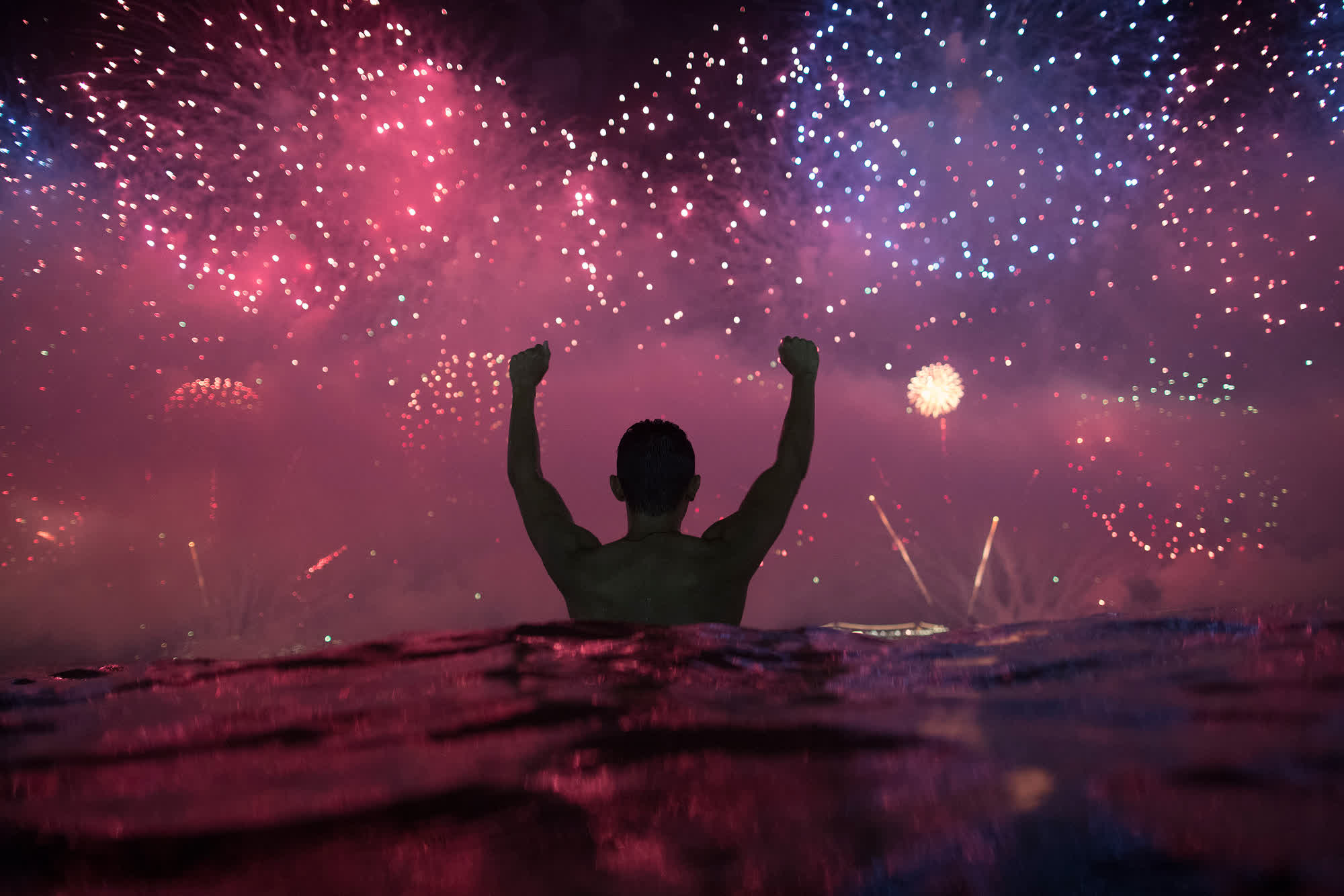 January 1: A man watches New Year's fireworks explode over Copacabana Beach in Rio de Janeiro. Leo Correa/AP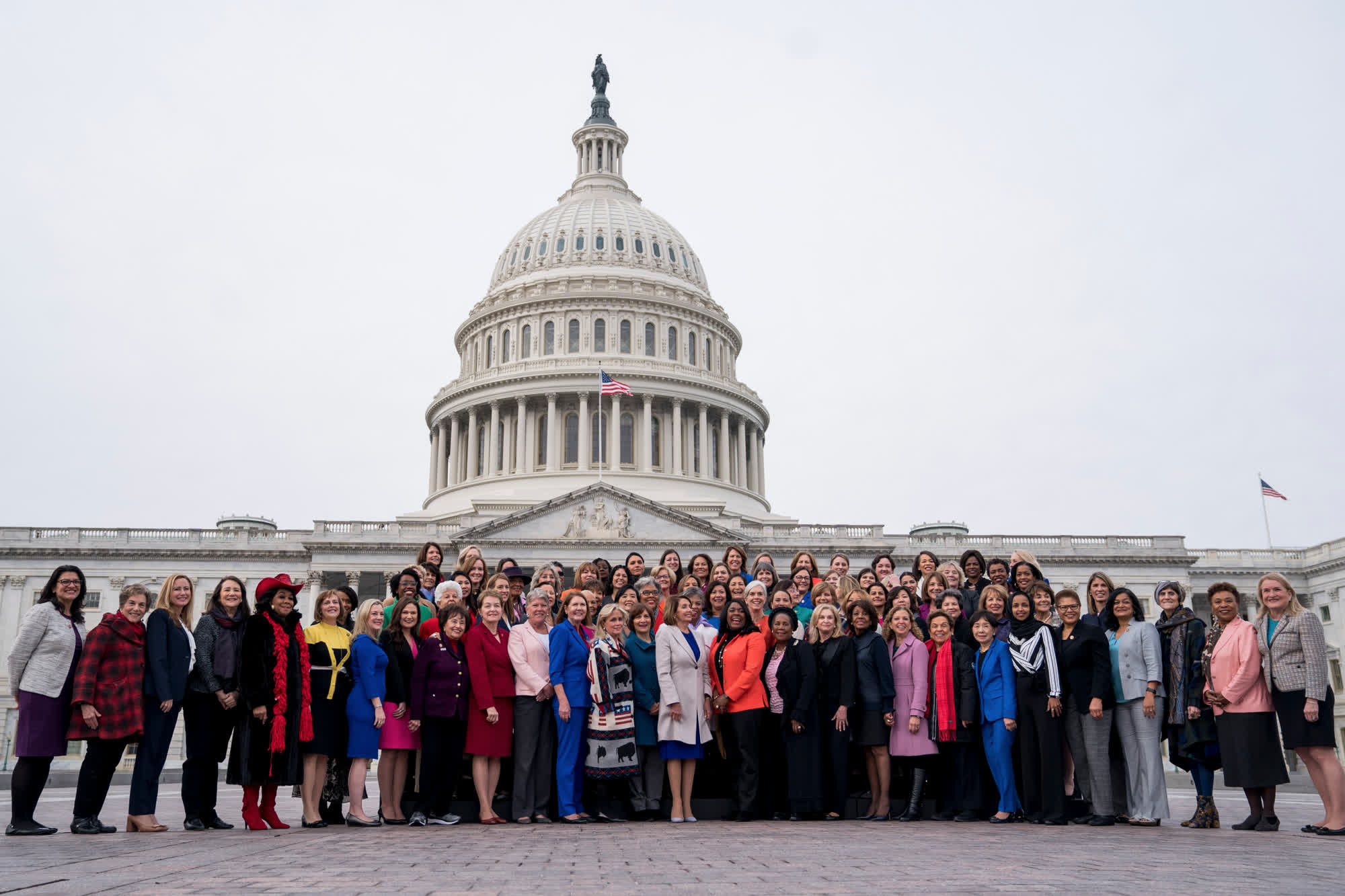 January 4: House Speaker Nancy Pelosi and other Democratic congresswomen pose together outside the US Capitol. A record number of women elected to Congress were key to Democrats reclaiming the majority in the House. Erin Schaff/The New York Times/Redux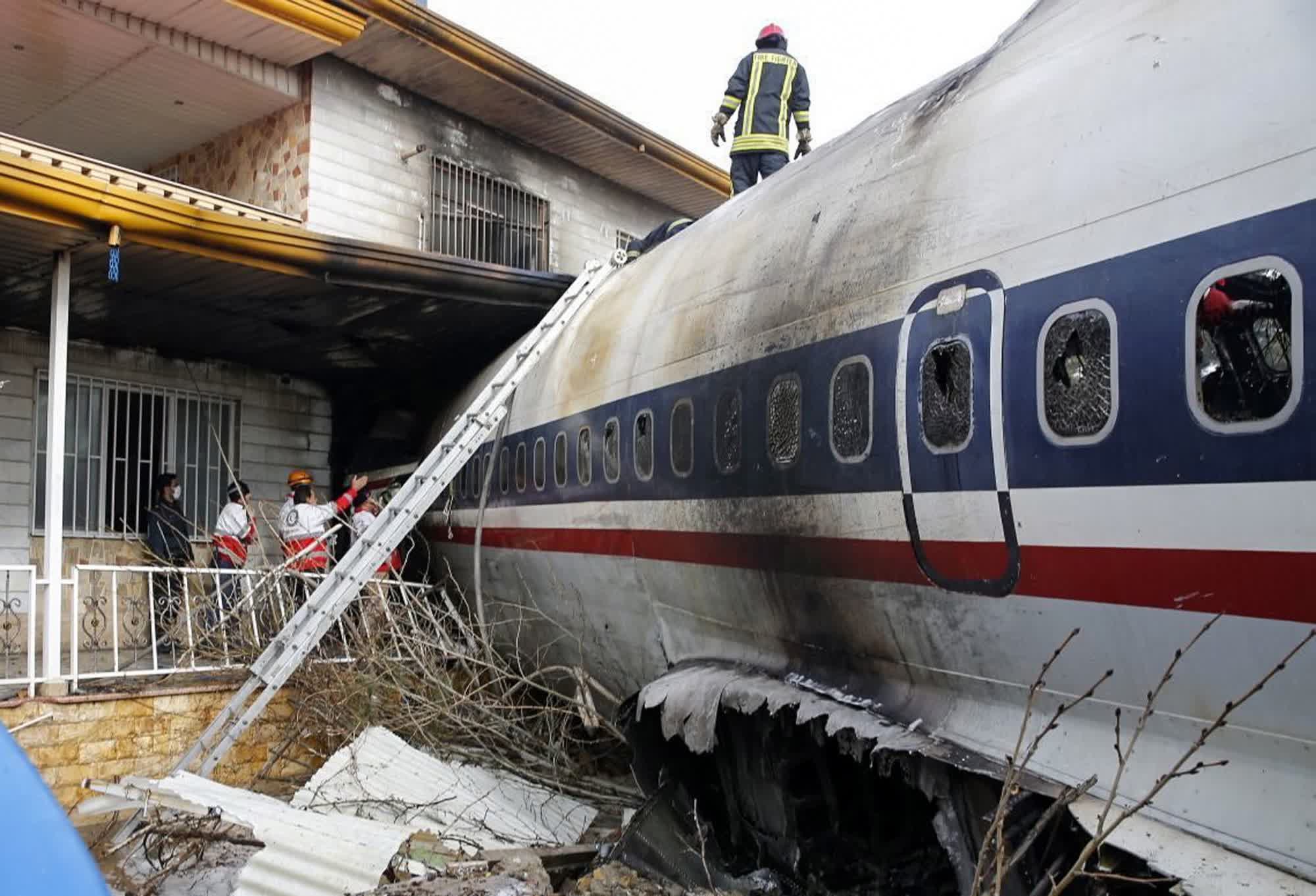 January 14: A cargo plane crashed while landing at the Fath airport near Karaj, Iran. The crash killed 15 people on board, according to Iranian state media. Hassan Shiravani/EPA-EFE/Shutterstock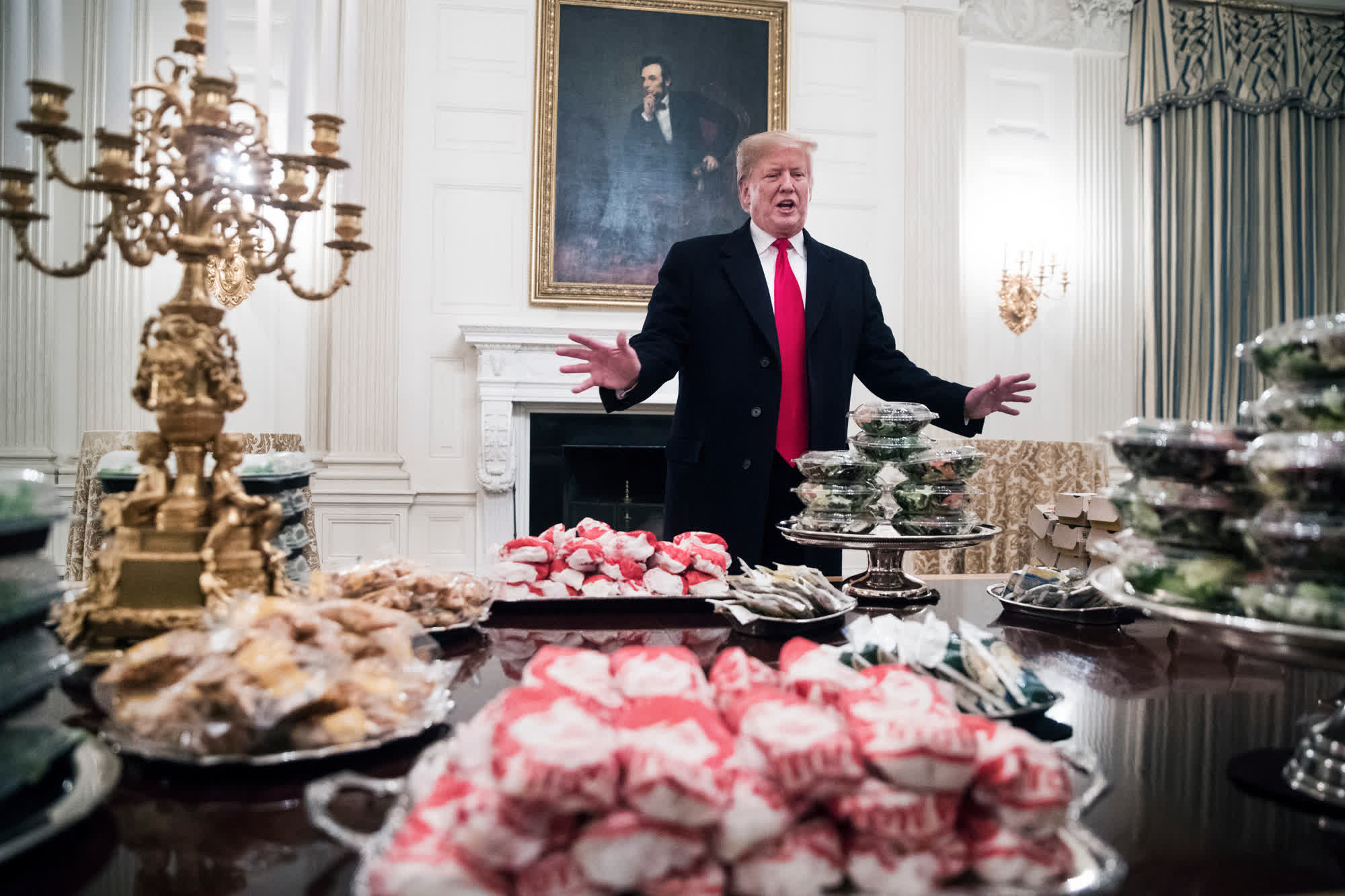 January 14: US President Donald Trump displays fast food for Clemson University's football team, which was at the White House to celebrate its national championship. The administration said Trump paid for the meal after much of the White House residence staff, including chefs, were furloughed because of the government shutdown. The shutdown lasted 35 days, making it the longest government shutdown in US history. It began in late December after the White House and Congress were at an impasse over money for a border wall. Sarah Silbiger/The New York Times/Redux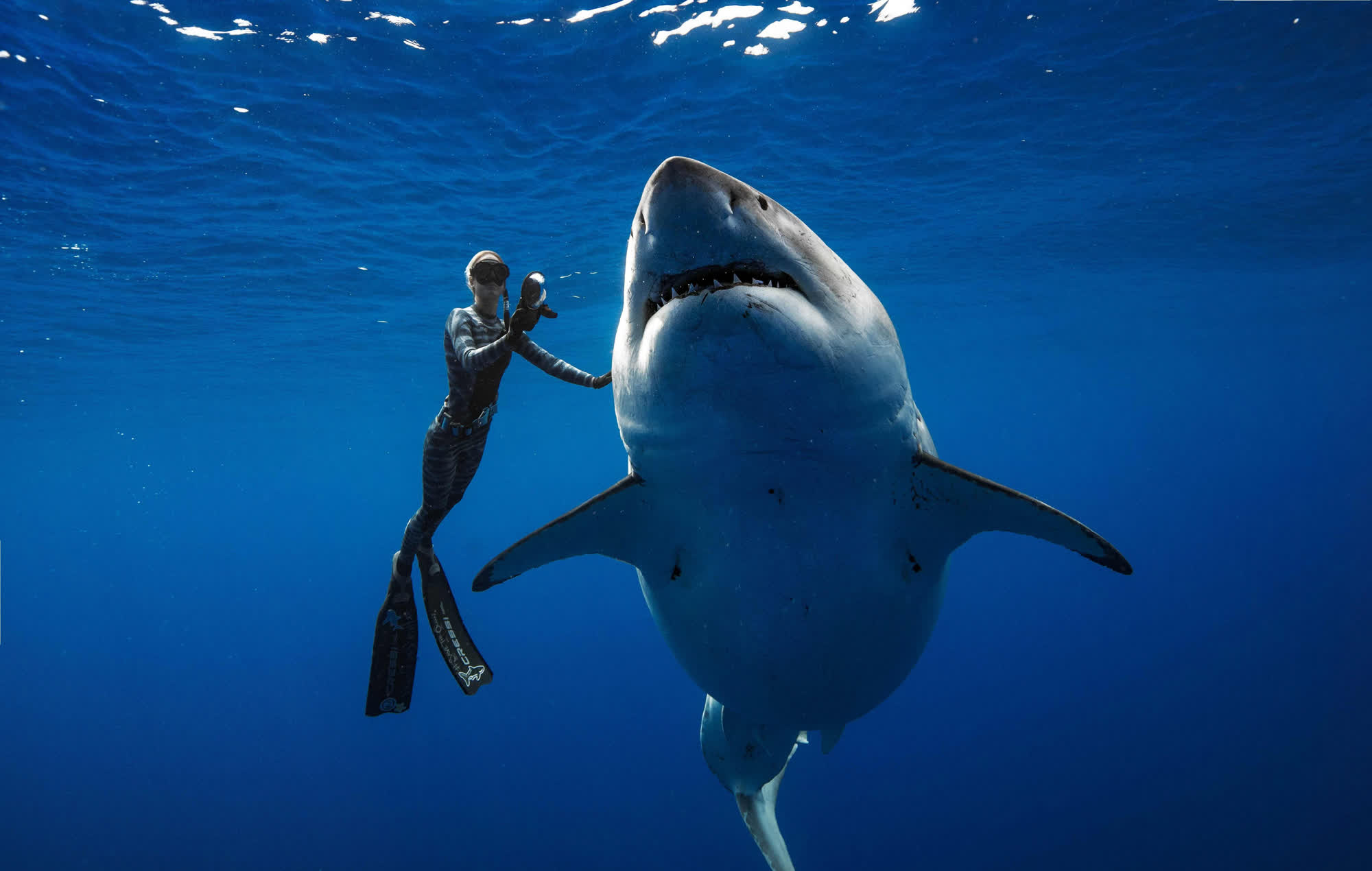 January 15: Diver Ocean Ramsey swims next to a great white shark near the Hawaiian island of Oahu. The shark was believed to be Deep Blue, a 20-foot-long female shark that Ramsey had studied years ago in Mexico. It is believed to be one of the largest great whites on the planet. Ramsey said her team had been monitoring tiger sharks feeding when Deep Blue made her surprise appearance. The divers "spent the entire day with her till the sun went down," Ramsey wrote. @JuanSharks/Juan Oliphant/Oneoceandiving.com/AFP/Getty Images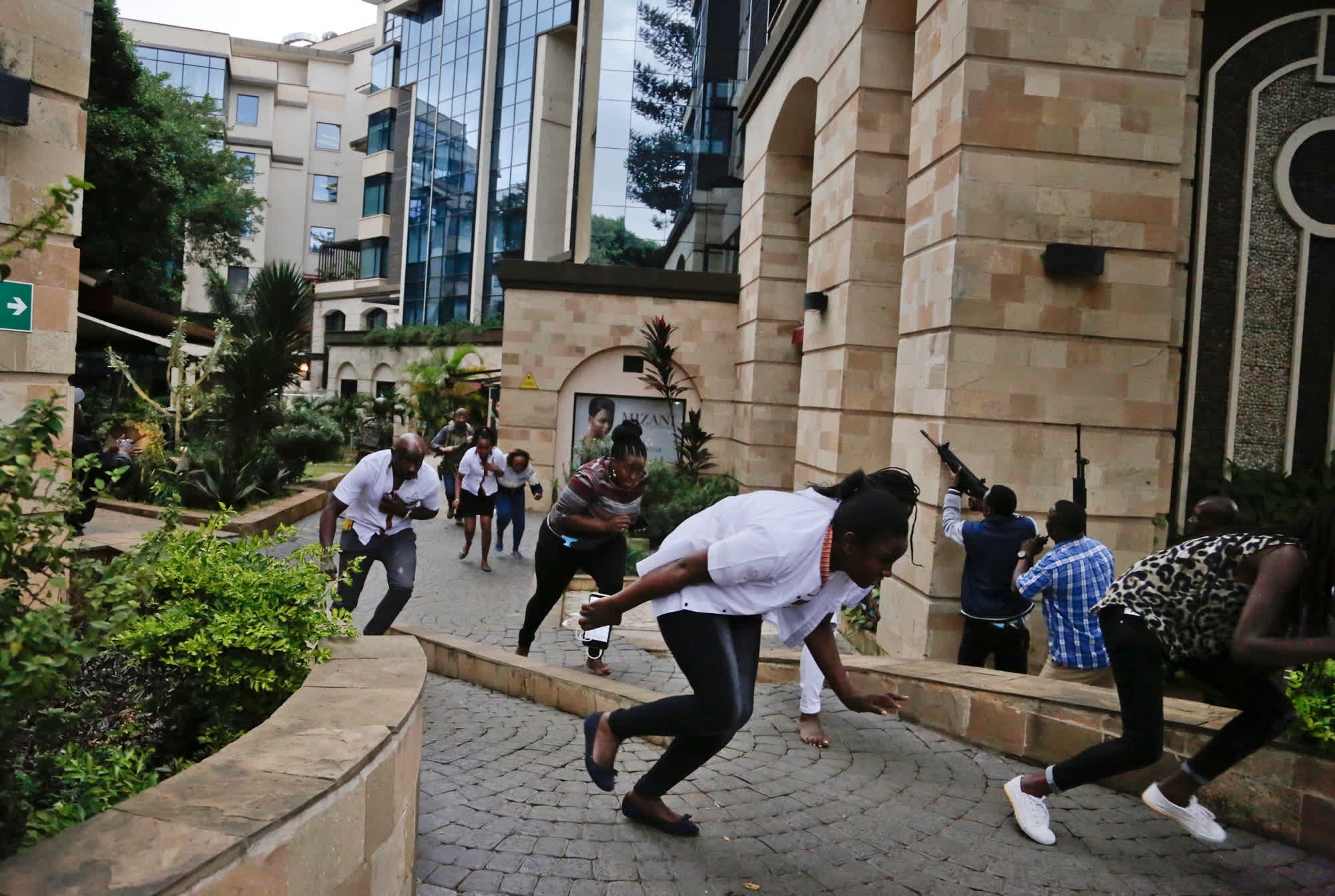 January 15: Civilians flee a hotel complex in Nairobi, Kenya, after armed men launched a deadly attack that killed at least 21 people. Kenyan security forces, seen here with guns, battled the extremists to retake control of the compound. Somali militant group Al-Shabaab claimed responsibility for the attack. Khalil Senosi/AP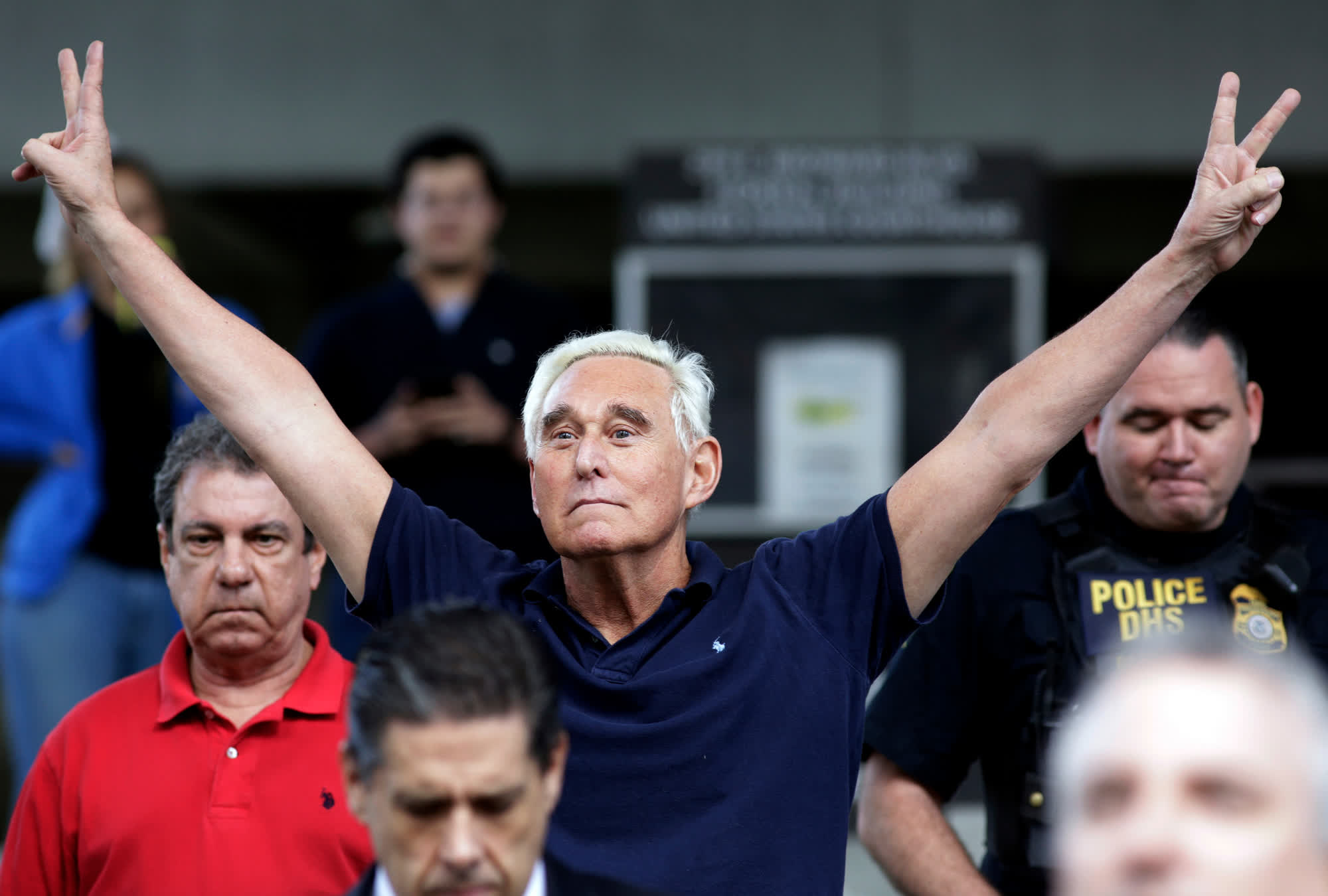 January 25: Roger Stone, a longtime Republican campaign adviser and confidant of US President Donald Trump, walks out of a courthouse in Fort Lauderdale, Florida. Special counsel Robert Mueller and the US attorney for the District of Columbia accused Stone of lying to congressional investigators about his communications regarding WikiLeaks' publication of stolen emails meant to damage Hillary Clinton's presidential campaign in 2016. Stone pleaded not guilty to seven criminal charges of false statements, witness tampering and obstruction of official proceedings. He was found guilty in November. Lynne Sladky/AP
January 28: Members of a rescue team rest after returning from the site of a deadly dam collapse in Brumadinho, Brazil. Dozens of people were killed after the dam crumbled at an iron ore mine, unleashing a muddy sea of debris that all but buried Brumadinho. Washington Alves/Reuters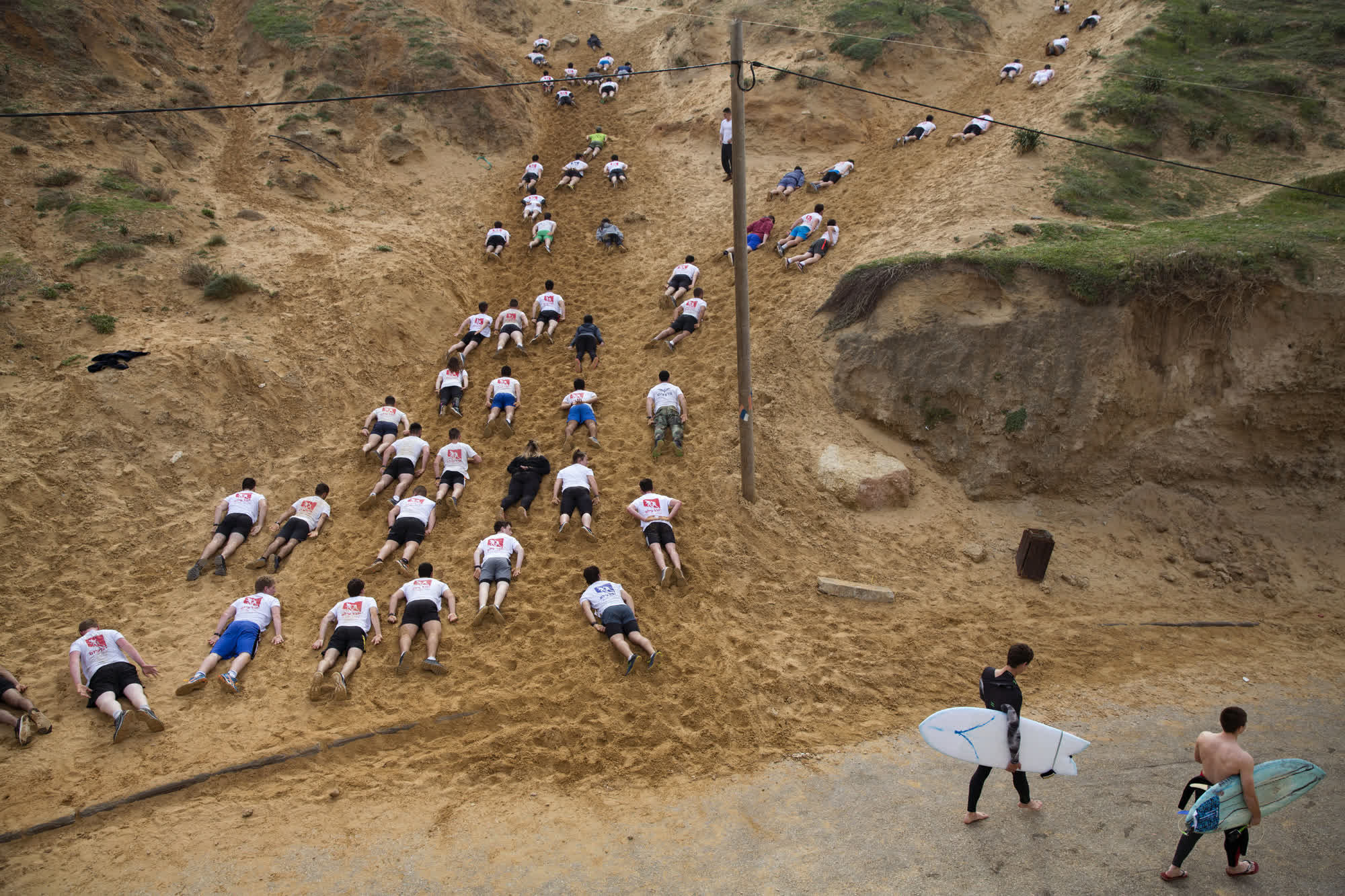 February 1: High school seniors preparing to join the Israeli military crawl along sand dunes at a privately run training camp in Herzliya, Israel. Oded Balilty/AP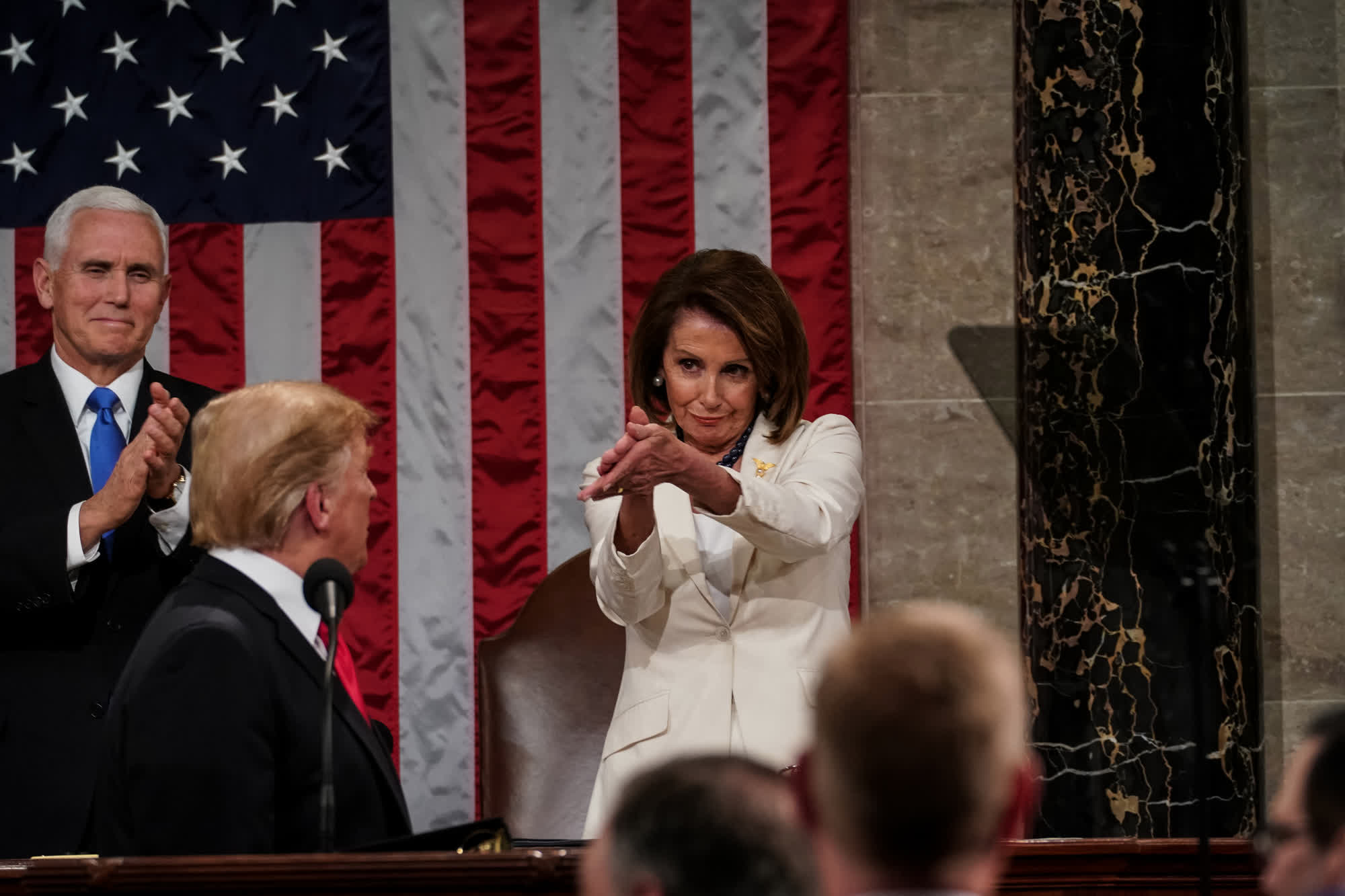 February 5: House Speaker Nancy Pelosi and Vice President Mike Pence clap during President Donald Trump's State of the Union address. Because of the record-long government shutdown, Trump's speech came a week later than originally planned. Doug Mills/The New York Times/Pool/Getty Images
February 20: A Donald Trump mask is seen at Zhangzhen 33's Face Funkey studio in Wuhan, China. The artist also made masks of North Korean leader Kim Jong Un ahead of the leaders' summit in Vietnam. Wang He/Getty Images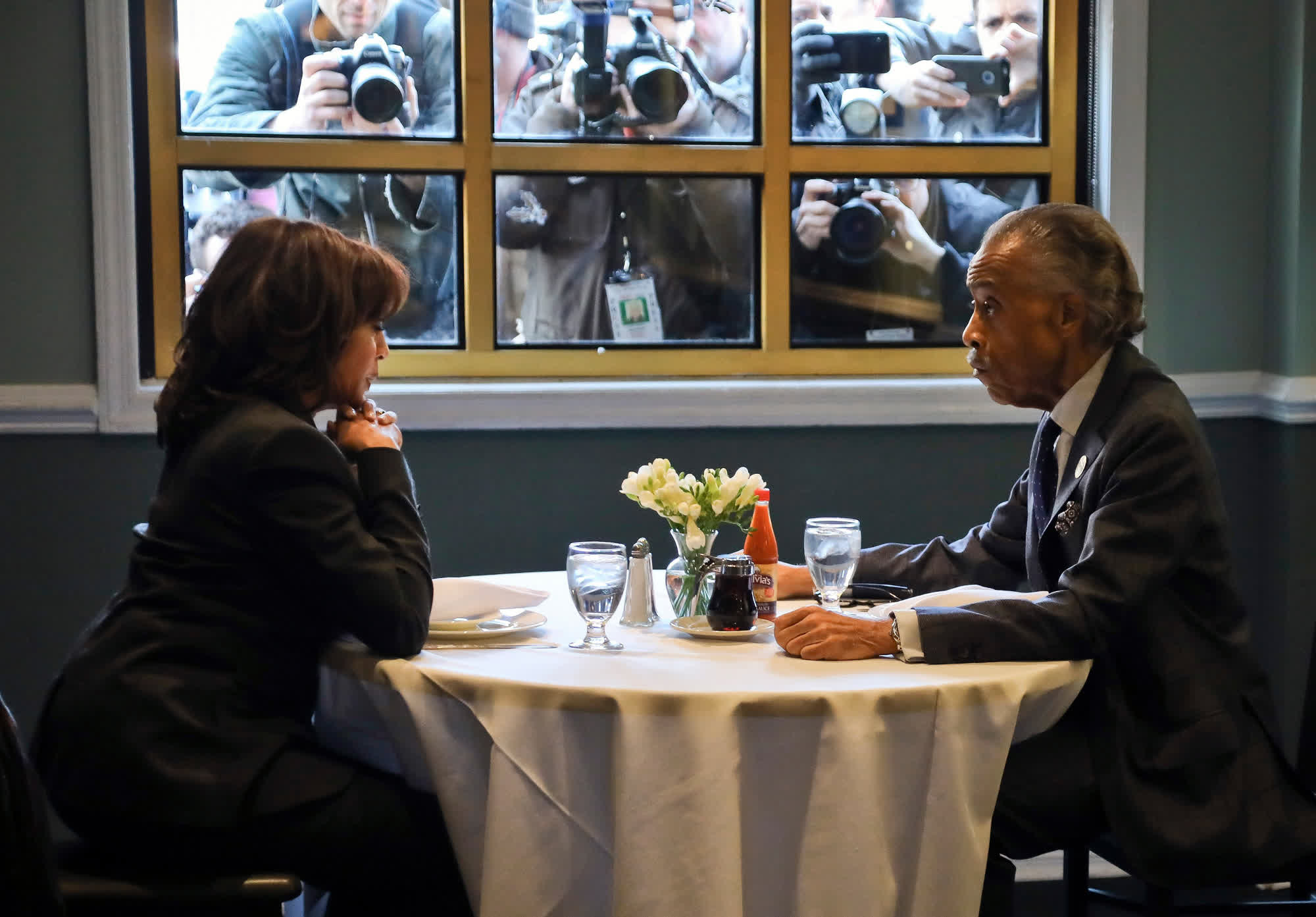 February 21: Media members photograph US Sen. Kamala Harris, a Democratic presidential candidate, and the Rev. Al Sharpton as they have lunch at Sylvia's Restaurant in New York. See all the Democrats who are running for president Bebeto Matthews/Pool/Getty Images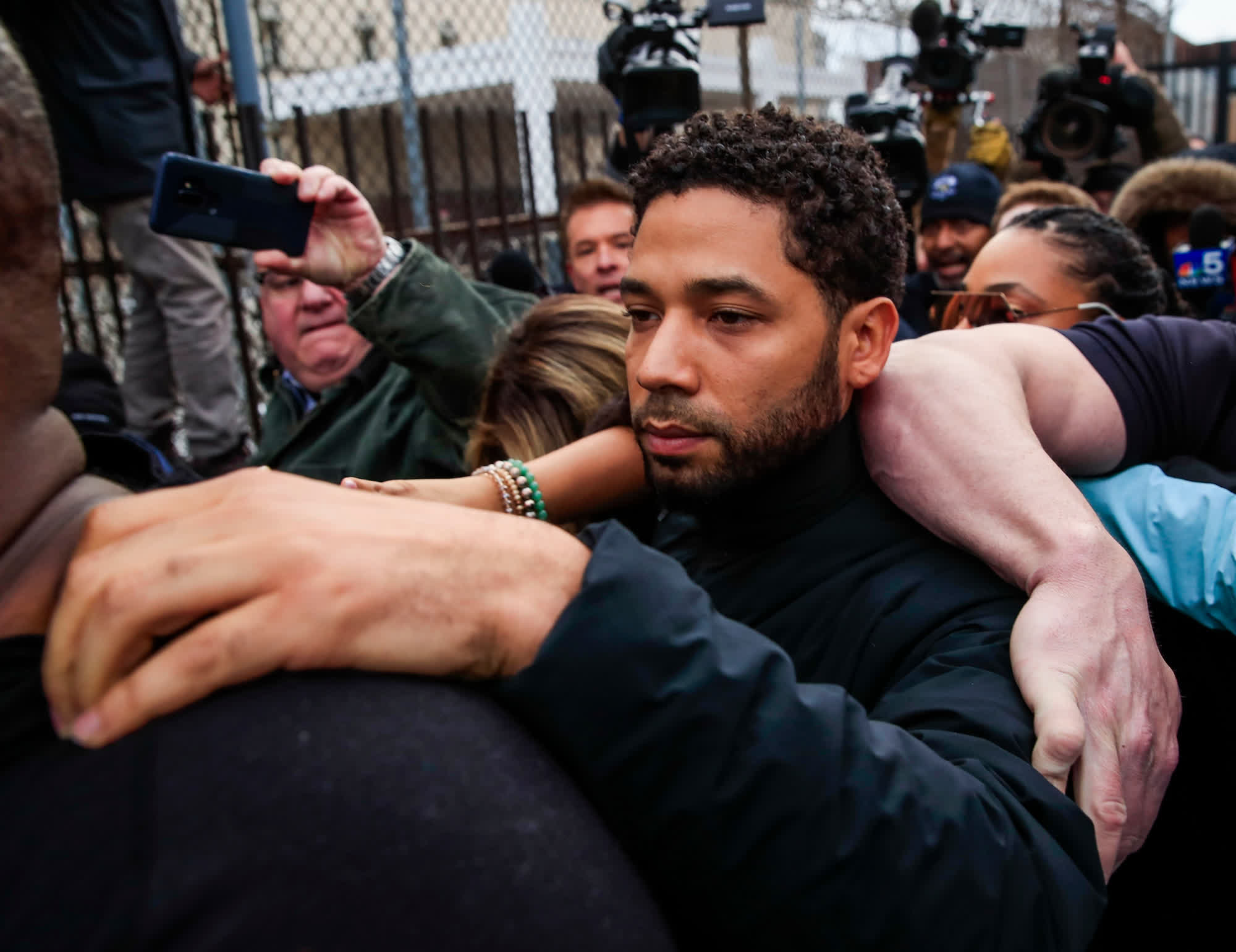 February 21: Actor Jussie Smollett leaves a Chicago courthouse after he had been arrested on suspicion of filing a false police report. In January, Smollett told police he was attacked by two people who were "yelling out racial and homophobic slurs" — one of whom tied a rope around his neck and poured bleach on him. Police initially investigated the case as a possible hate crime, but they later said they believed the attack was staged by Smollett to bolster his profile and career. Smollett faced 16 felony disorderly conduct charges, but those charges were dropped after the actor forfeited his bail money and did community service. The prosecutor, First Assistant State's Attorney Joe Magats, said thousands of cases have similar resolutions. Smollett has maintained his innocence, saying he would not put his family "through a fire like this" for a lie. Tannen Maury/EPA-EFE/Shutterstock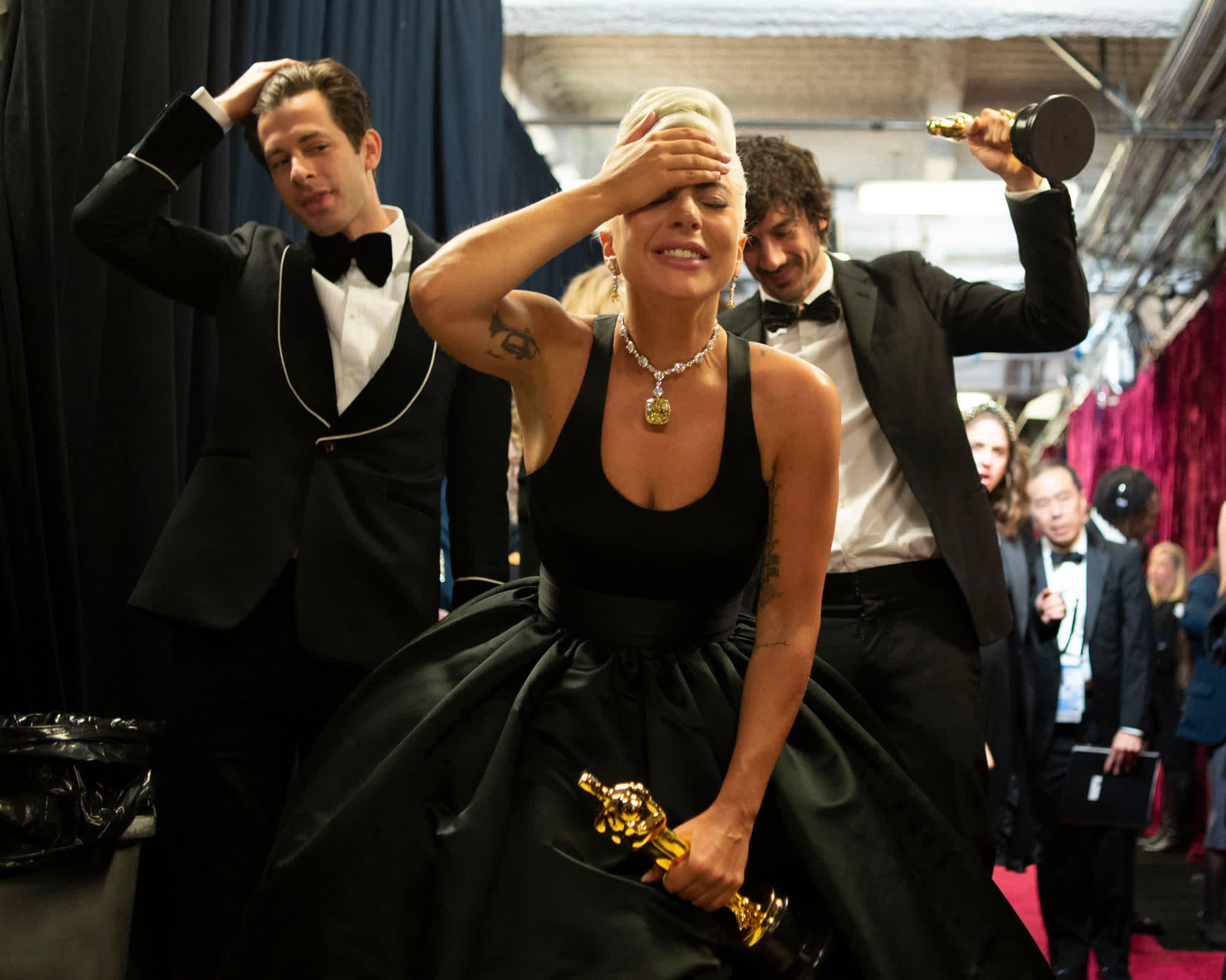 February 24: From left, Mark Ronson, Lady Gaga and Anthony Rossomando react after winning the Academy Award for best original song. They won for the song "Shallow," which Gaga performed with Bradley Cooper in the film "A Star Is Born." In pictures: The Academy Awards Eric McCandless/Getty Images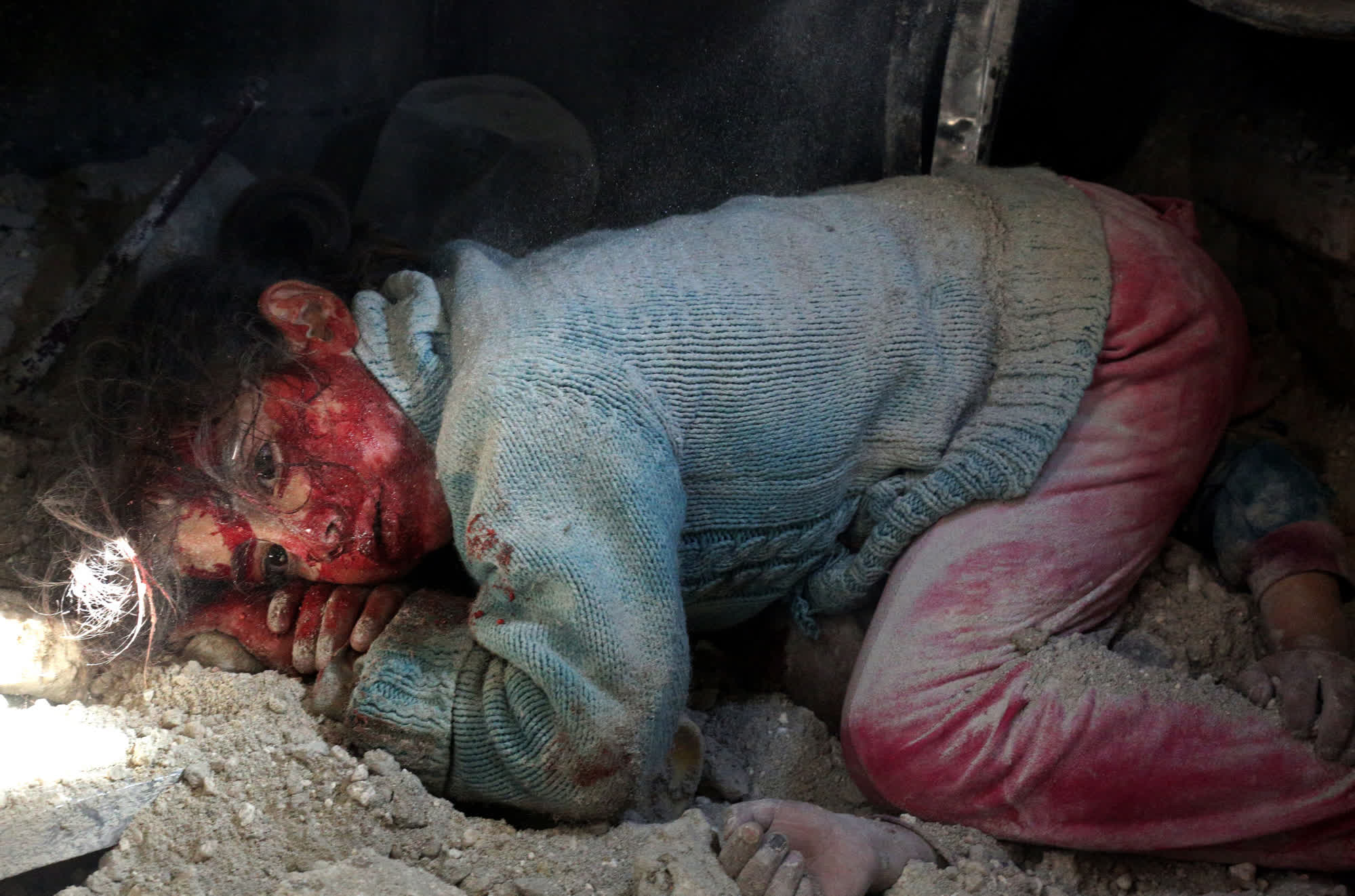 February 26: Hasna'a Qatran, 6, lies next to the body of her sister as she waits to be rescued from the rubble of a bombed-out building in Khan Sheikhoun, Syria. Her sister, 3, died in the attack, as did her 1-year-old brother and a cousin, according to Anas al-Dyab, a White Helmets volunteer who took the photo of her and others at the scene. Al-Dyab himself was killed in an airstrike in July. He was 23. Anas al-Dyab/AFP/Getty Images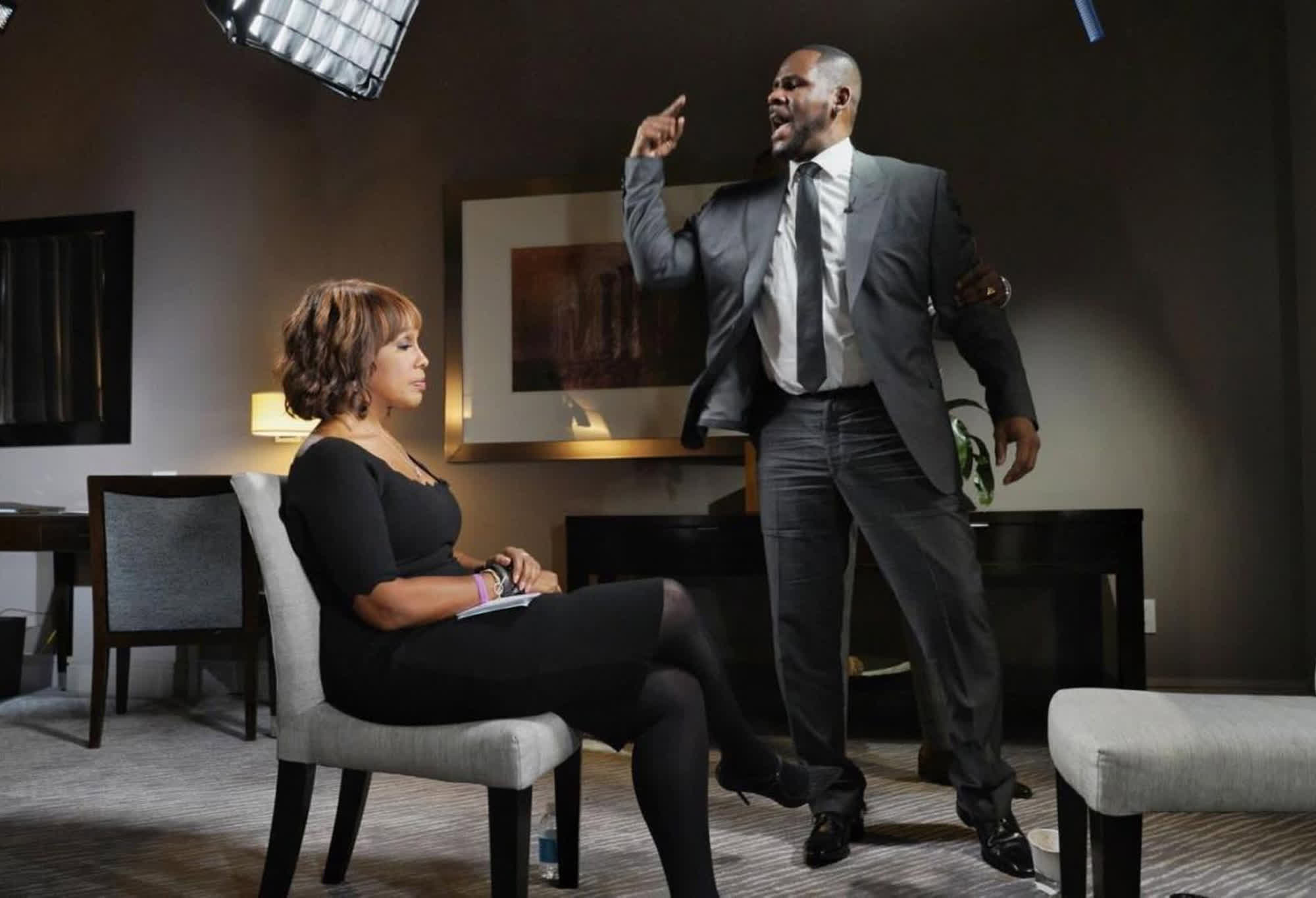 March 5: An emotional R. Kelly stands up from his chair during an interview with "CBS This Morning" co-host Gayle King. The singer, who was indicted in February on 10 counts of aggravated criminal sexual abuse, continued to strongly deny the charges. King paused the interview to allow Kelly to regain his composure, and his publicist helped him calm down. Kelly also apologized for his outburst. Lazarus Jean-Baptiste/CBS
March 7: A crab is trapped inside a discarded cup near Batangas City, Philippines. Noel Guevara/Greenpeace
March 9: Members of the ShieldWall Network, a white nationalist group, burn a swastika and cross outside Atkins, Arkansas. Jim Urquhart/Reuters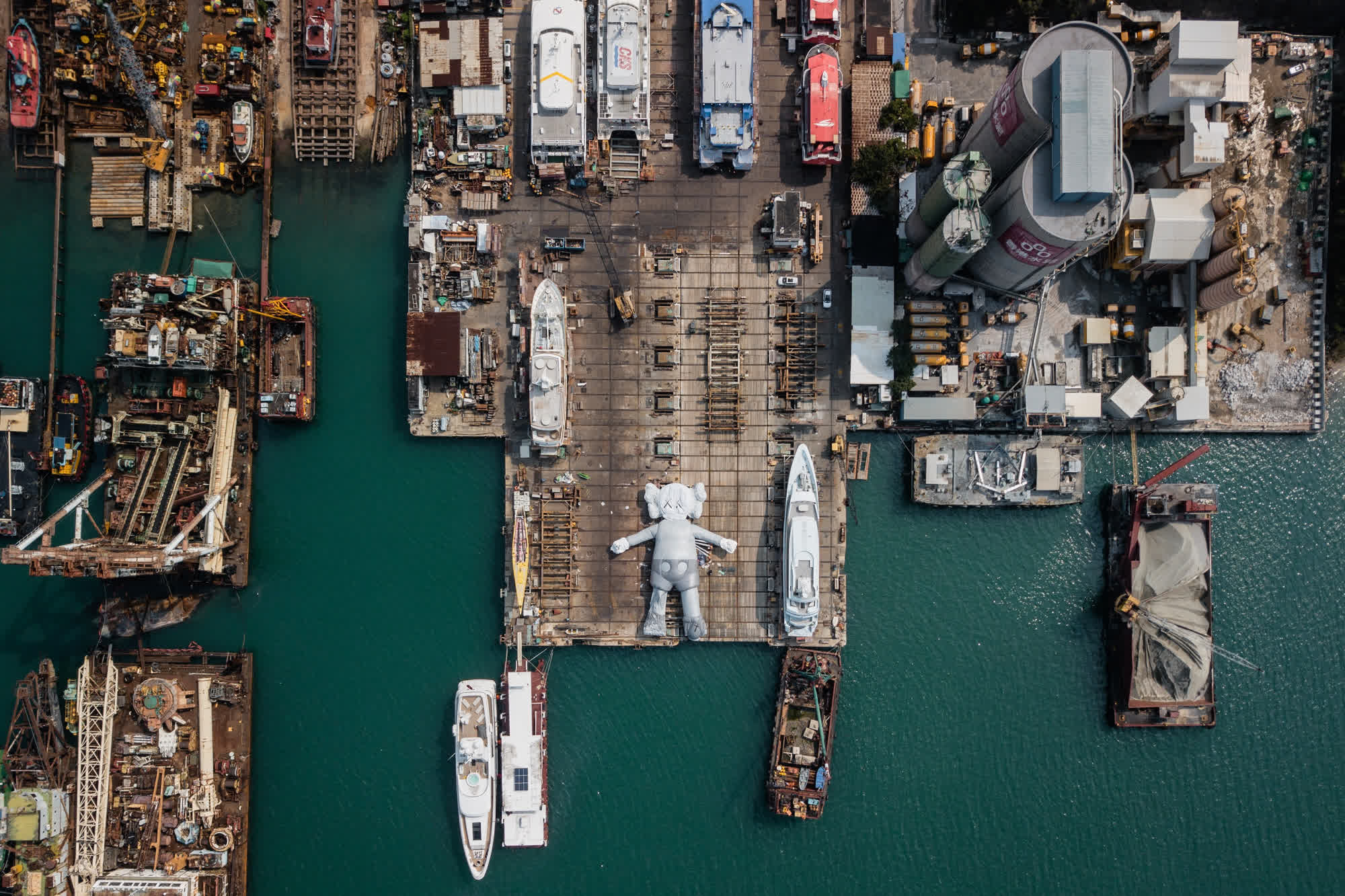 March 11: An inflatable sculpture by the American artist KAWS rests on a dock at a Hong Kong shipyard. The sculpture, which measured 37 meters long (121 feet), later floated in Victoria Harbour. Anthony Wallace/AFP/Getty Images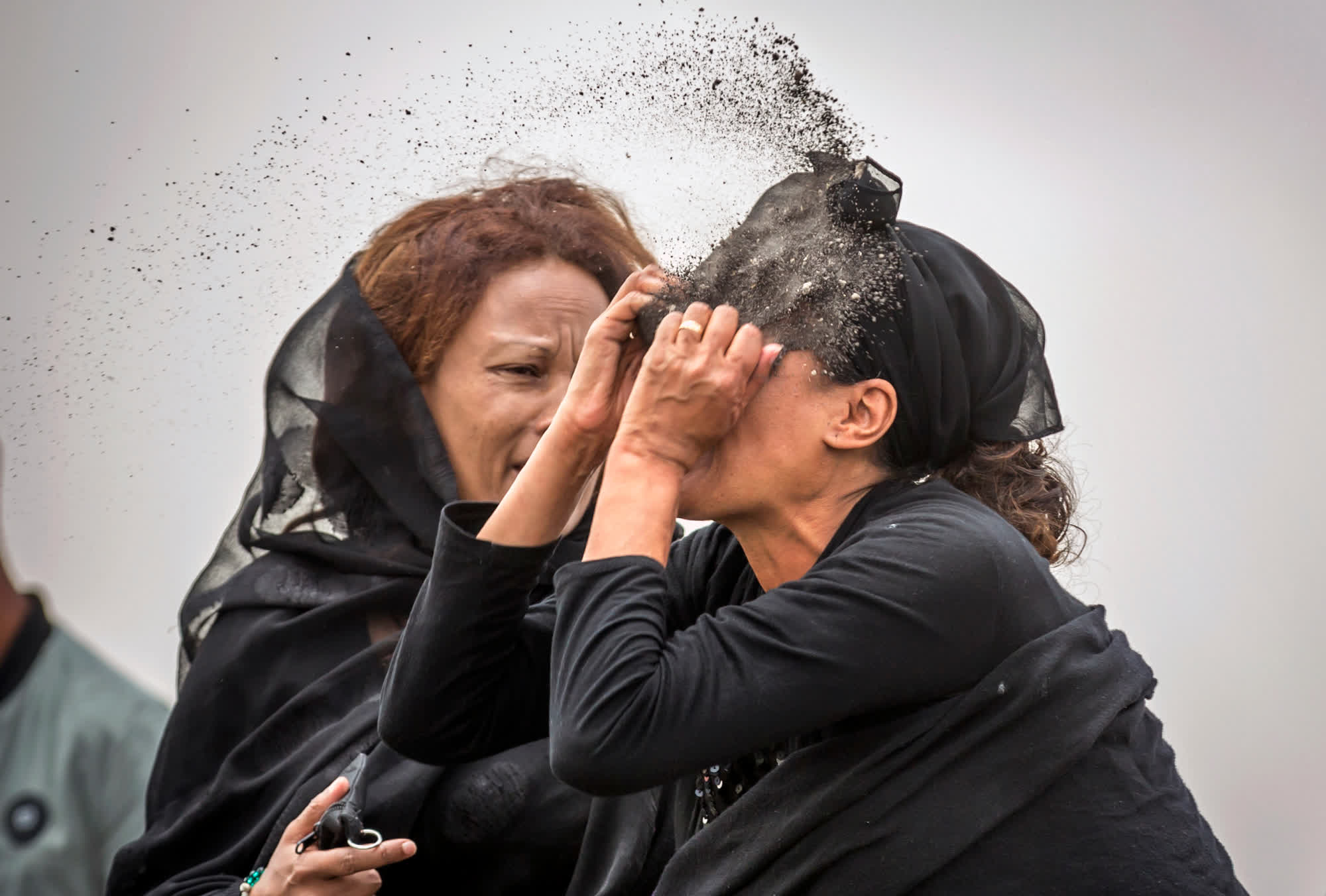 March 14: A relative of a victim from Ethiopian Airlines Flight ET302 throws dirt in her face as she mourns at the crash site near Bishoftu, Ethiopia. The plane crashed shortly after takeoff, killing all 157 on board. Mulugeta Ayene/AP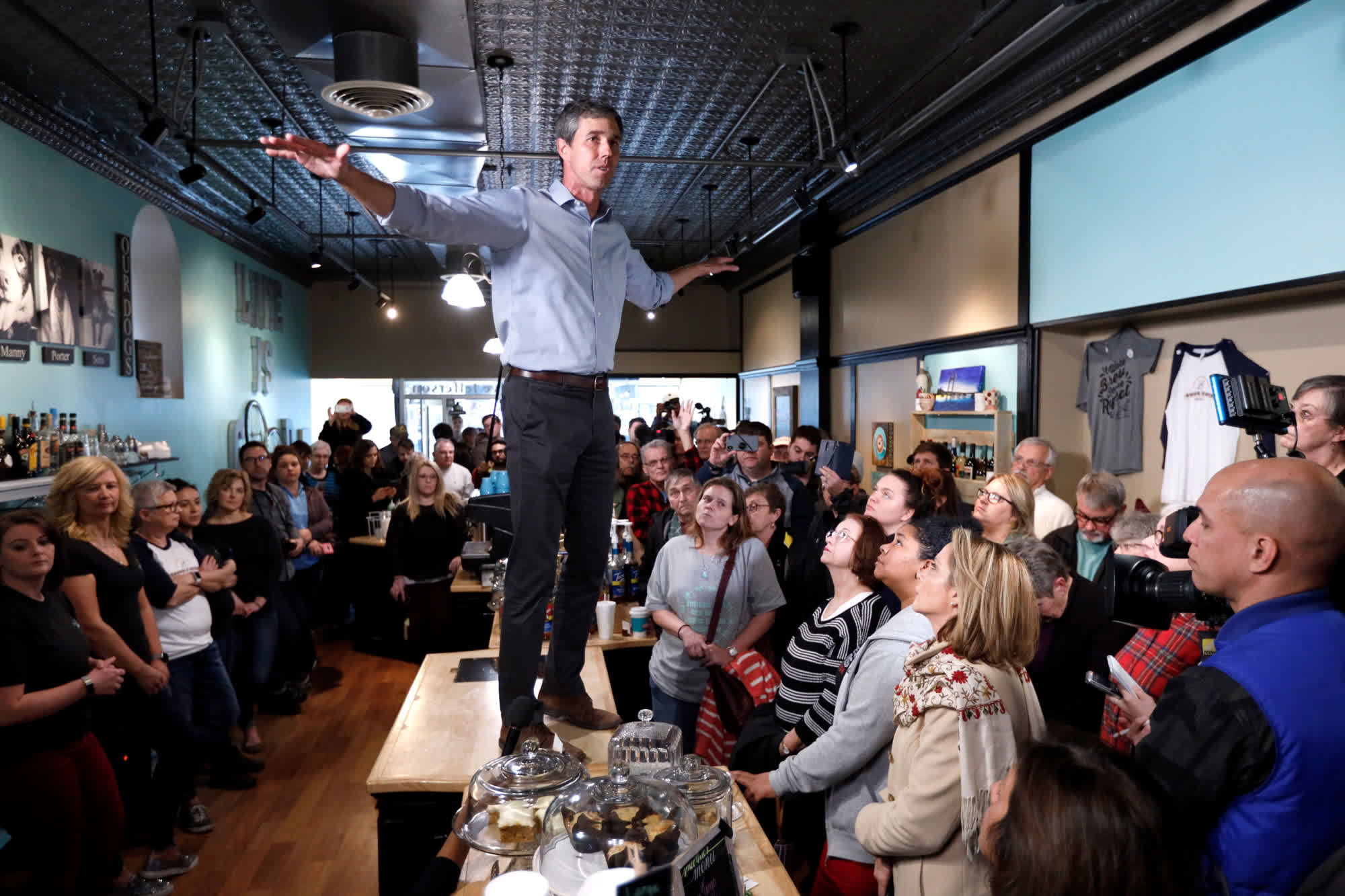 March 14: Former US Rep. Beto O'Rourke speaks to people at a coffee house in Burlington, Iowa. The Democrat from Texas announced that day that he would be running for president. He ended his campaign in November. Charlie Neibergall/AP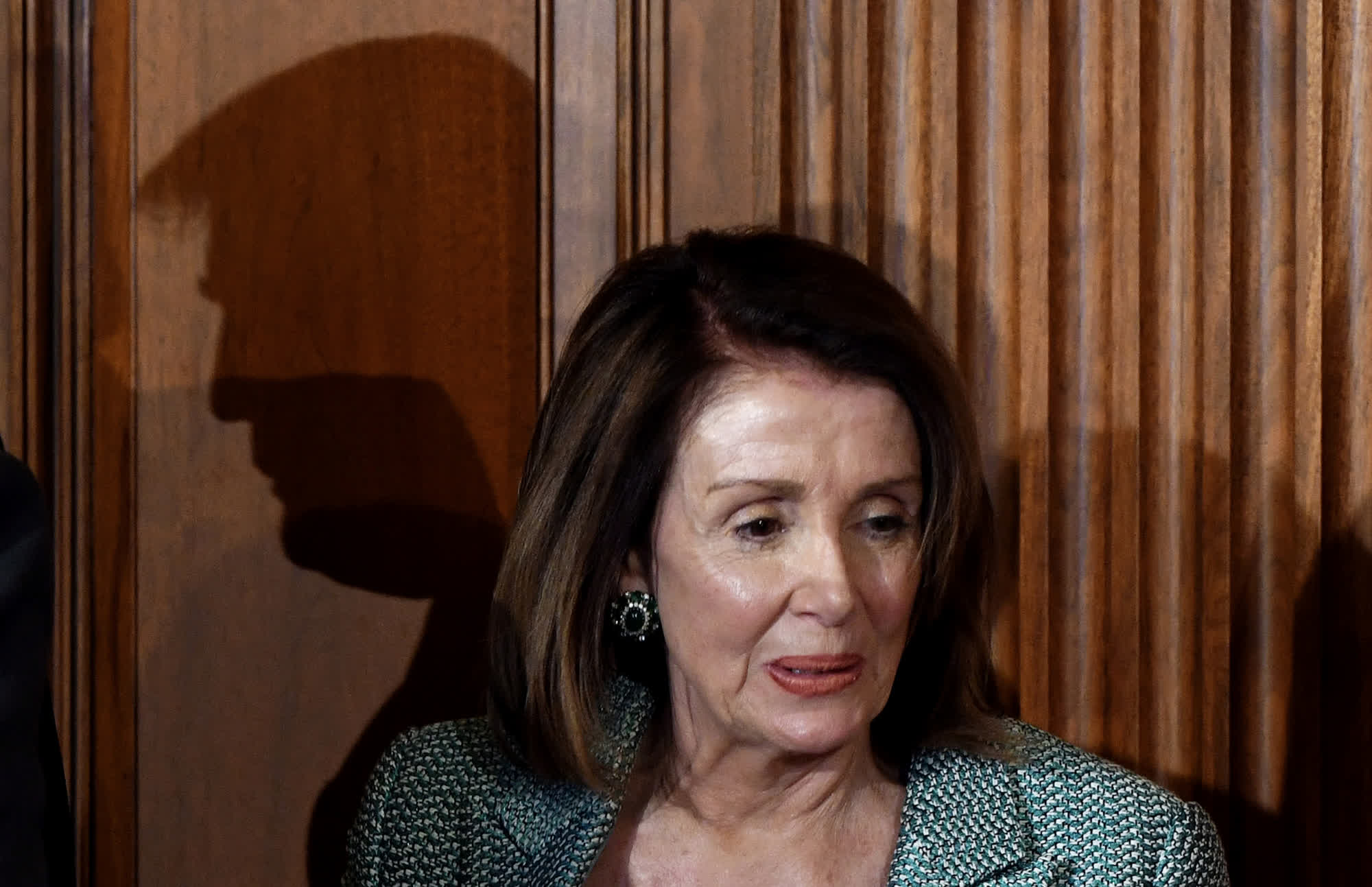 March 14: President Donald Trump's shadow is seen behind House Speaker Nancy Pelosi during the Friends of Ireland Luncheon at the US Capitol. Olivier Douliery/Pool/Getty Images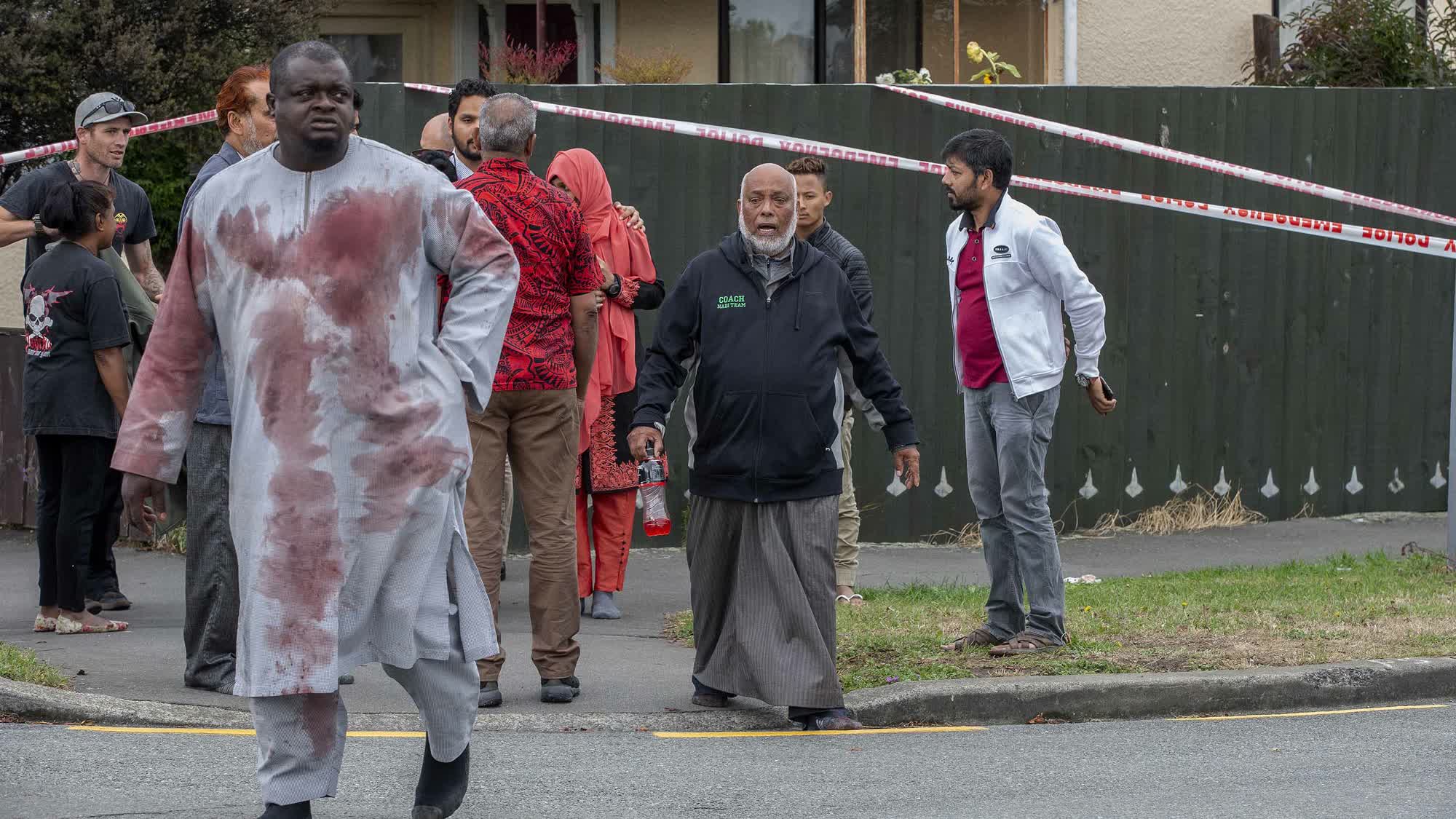 March 15: People are seen near the Linwood Mosque, one of two mosques that were attacked in Christchurch, New Zealand. It was the worst mass shooting in New Zealand's history. Dozens of people were killed and many others were seriously injured. Brenton Tarrant, a 28-year-old Australian, has been charged with 51 counts of murder and 40 counts of attempted murder. He has pleaded not guilty to all of the charges. His so-called manifesto, which was disseminated online ahead of the shooting, was filled with anti-immigrant and anti-Muslim ideas. It directed users to a Facebook page that hosted a live stream of the attack. Stacey Squires/The Press/Stuff NZ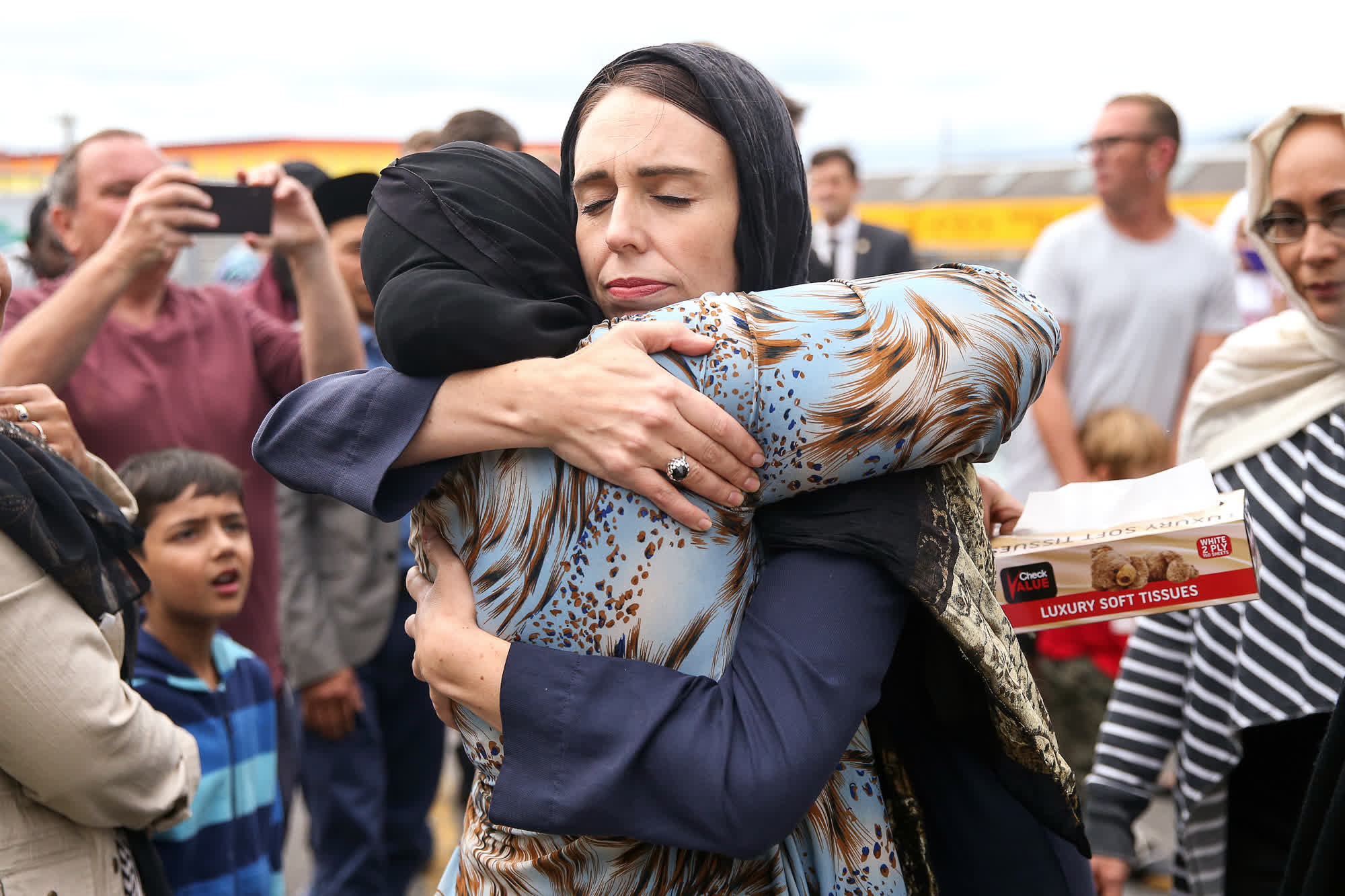 March 17: New Zealand Prime Minister Jacinda Ardern hugs a woman at the Kilbirnie Mosque in Wellington, New Zealand. It was two days after the mosque attacks in Christchurch. Less than a month later, New Zealand's parliament voted 119–1 in favor of a ban on military-style semi-automatic weapons. Hagen Hopkins/Getty Images
March 21: Three Boeing 737 MAX airplanes are parked on the tarmac at the Boeing Factory in Renton, Washington. Many countries, including the United States, grounded the 737 MAXs following two fatal crashes in a little more than five months. Lindsey Wasson/Reuters
April 3: Actress Lori Loughlin is escorted to a federal court in Boston. She and her husband, fashion designer Mossimo Giannulli, are among the parents who are accused of paying bribes for their children to attend some of the country's most prestigious universities. Loughlin and Giannulli have pleaded not guilty to charges of conspiracy to commit fraud and conspiracy to commit money laundering. Brian Snyder/Reuters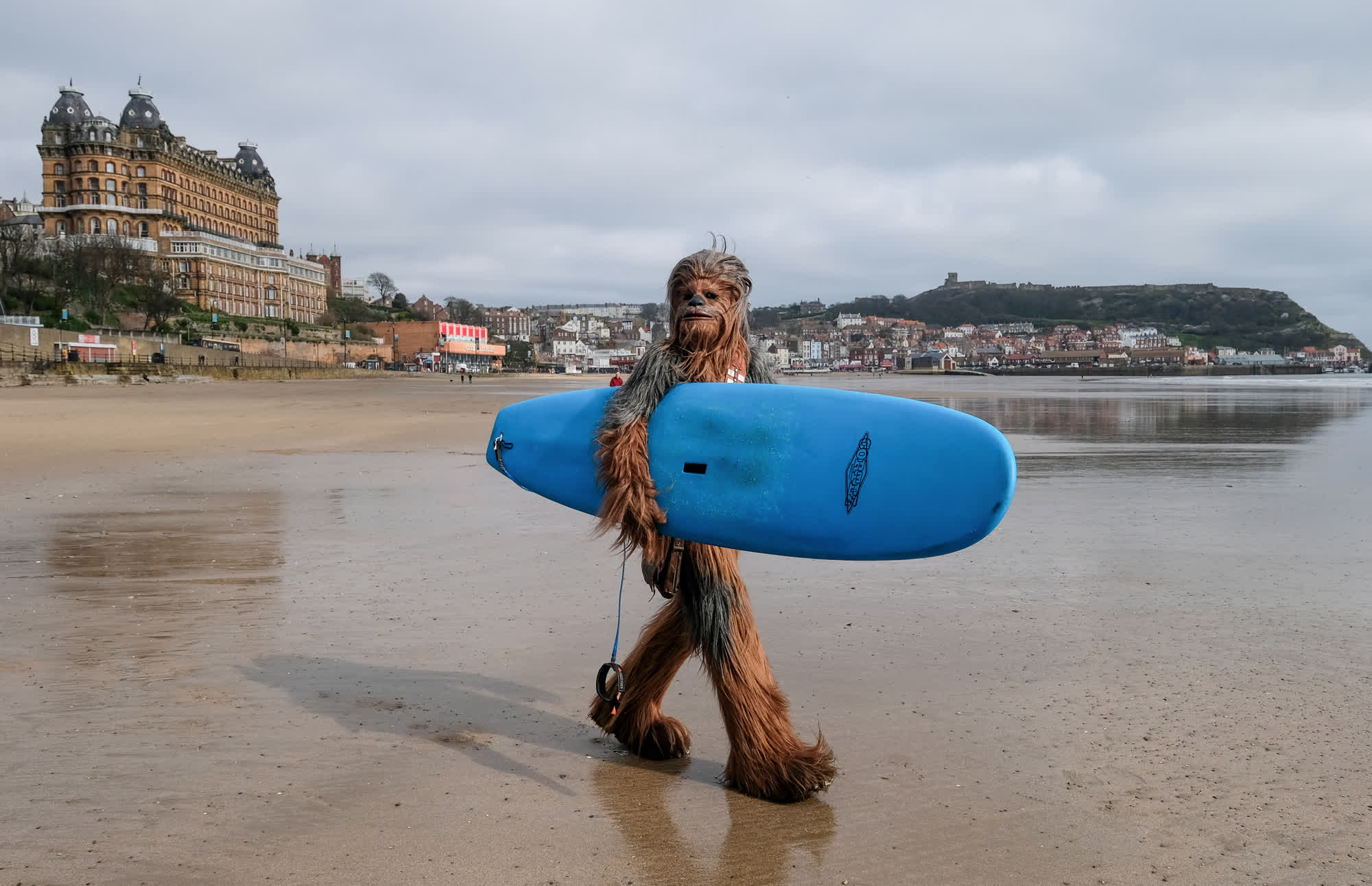 April 6: Will Hyde, wearing a Chewbacca costume, carries a surfboard across a beach in Scarborough, England. The town was hosting a sci-fi event over the weekend. Ian Forsyth/Getty Images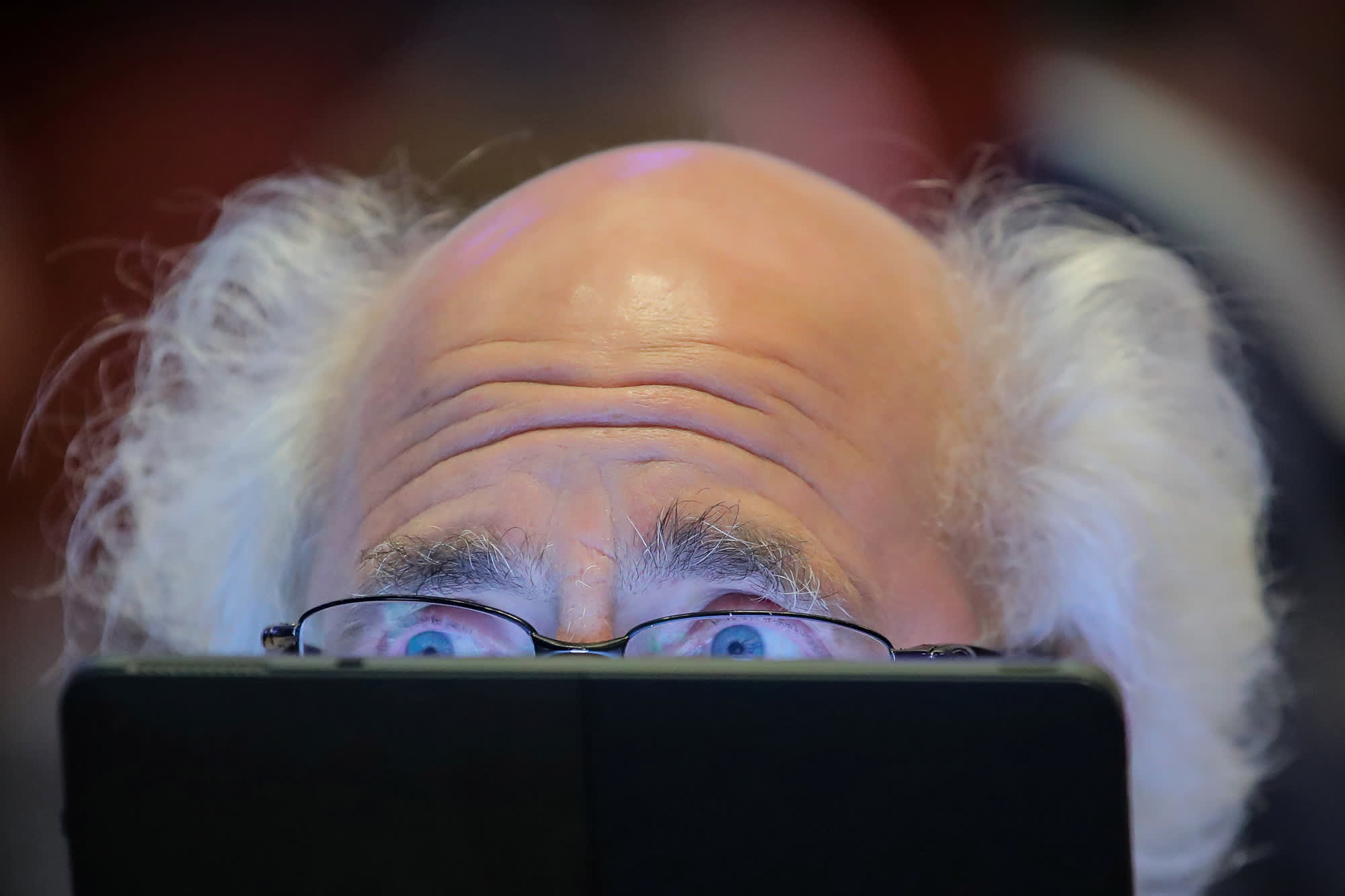 April 8: A trader works on the floor of the New York Stock Exchange. Brendan McDermid/Reuters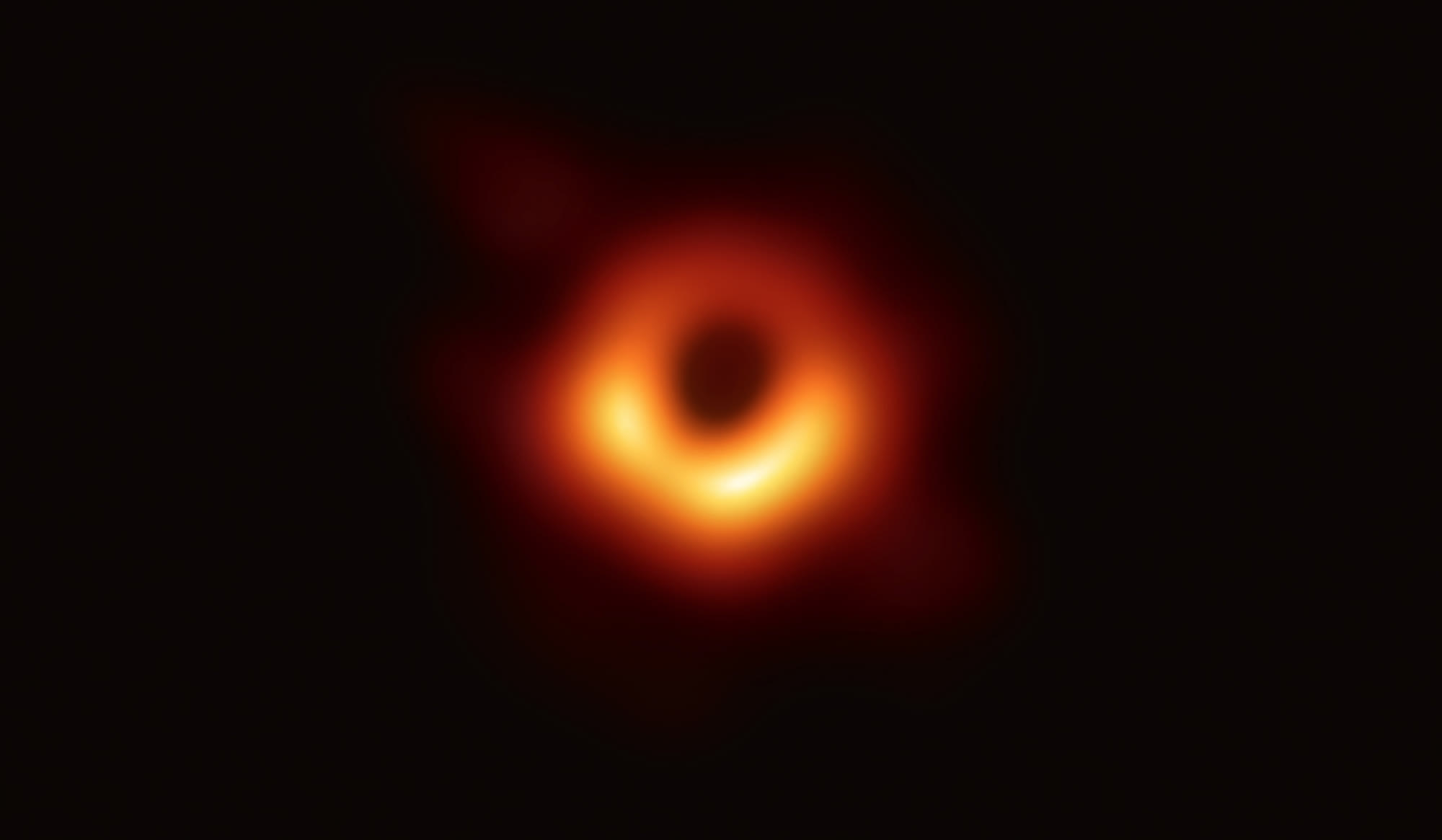 April 10: Researchers at the National Science Foundation announce that this is the first-ever picture of a black hole. The black hole is in the center of M87, a massive galaxy near the Virgo galaxy cluster 55 million light-years from Earth. It has a mass that is 6.5 billion times that of our sun. National Science Foundation/Getty Images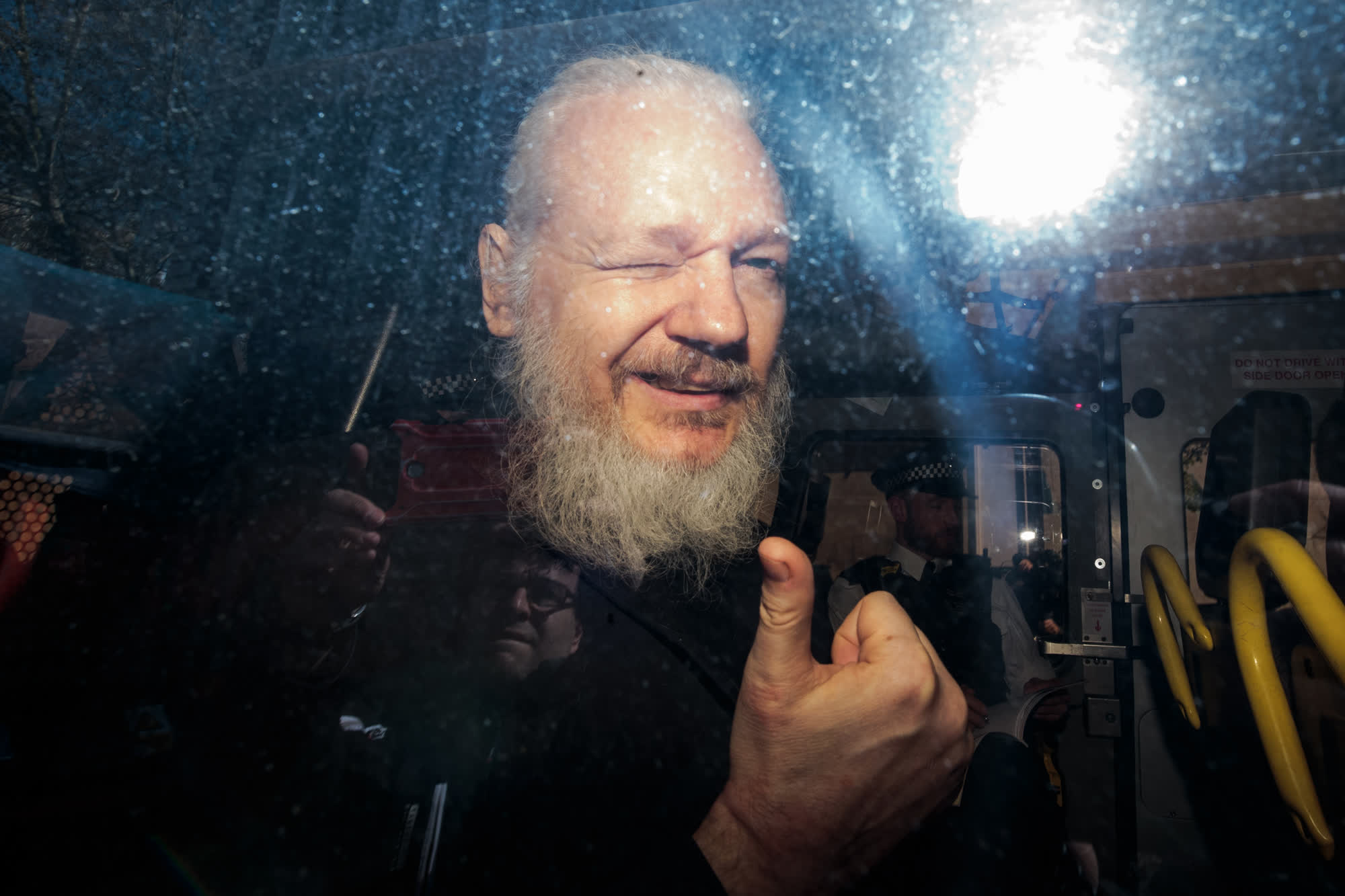 April 11: WikiLeaks founder Julian Assange gestures to the media after arriving at a court in London. Earlier in the day, police entered the Ecuadorian Embassy to detain Assange, who had been holed up at the embassy for the last seven years. Assange, who had his asylum revoked by Ecuador, was charged with "failing to surrender to the court" over a warrant issued in 2012. Assange has been a key figure in major leaks of classified government documents, cables and videos. He has repeatedly denied any wrongdoing. Jack Taylor/Getty Images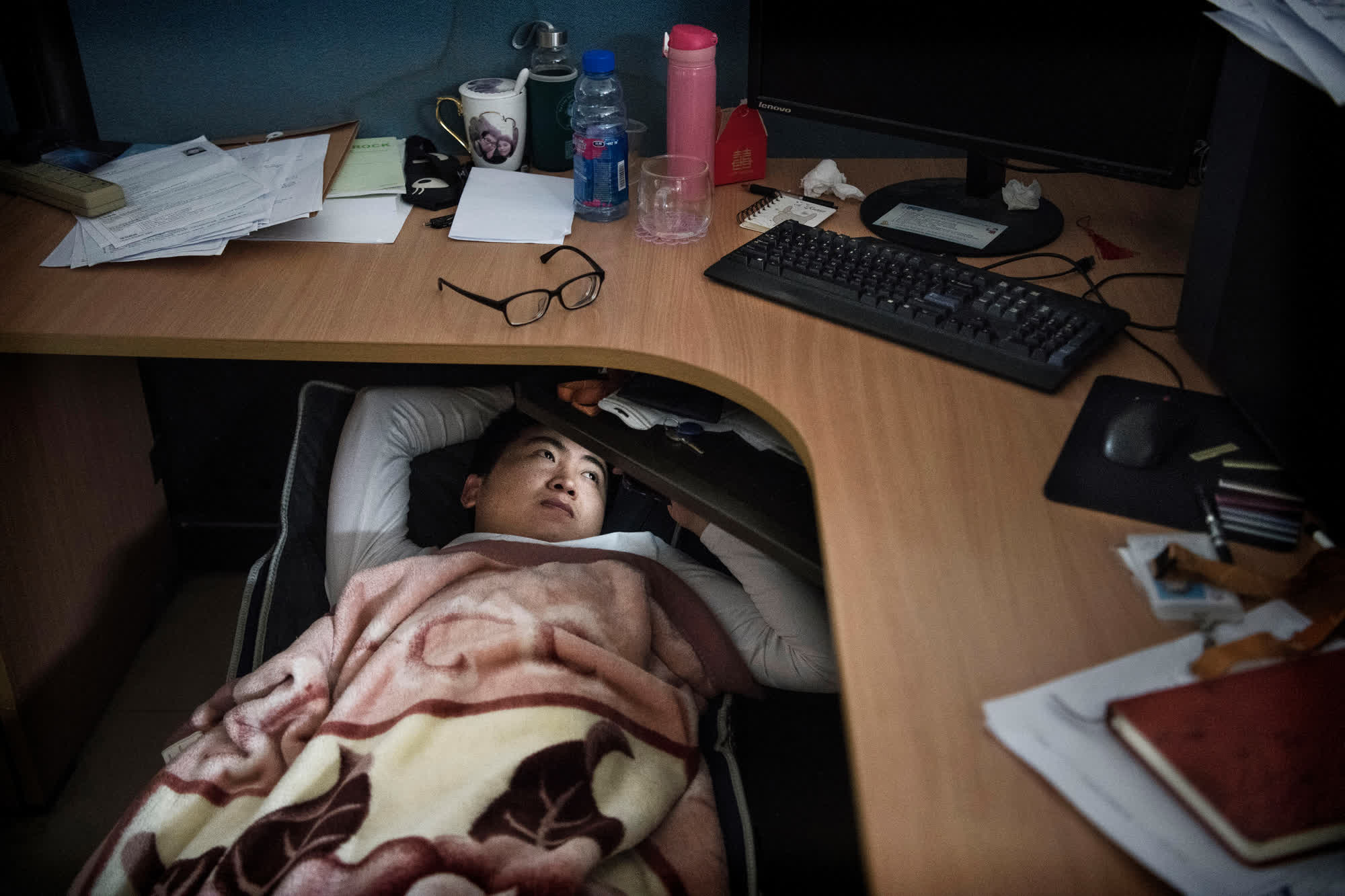 April 12: A Huawei employee rests under his cubicle during his lunch break in Shenzhen, China. This is a common practice at many workplaces in China, said photographer Kevin Frayer. Take a rare look inside Huawei, China's tech giant Kevin Frayer/Getty Images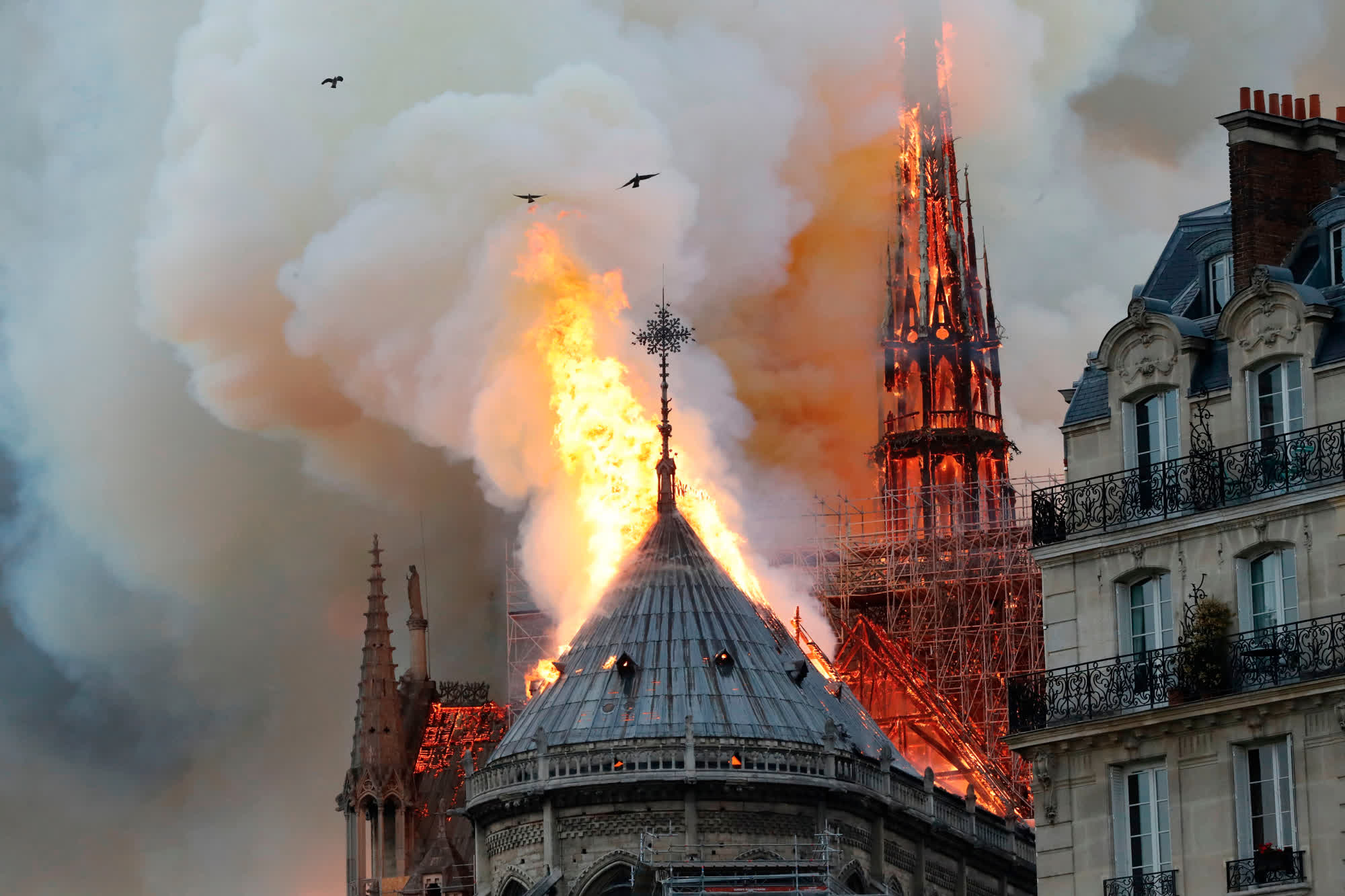 April 15: Smoke and flames rise from the Notre Dame Cathedral in Paris. A catastrophic fire engulfed the 850-year-old structure, destroying its iconic spire and roof. Francois Guillot/AFP/Getty Images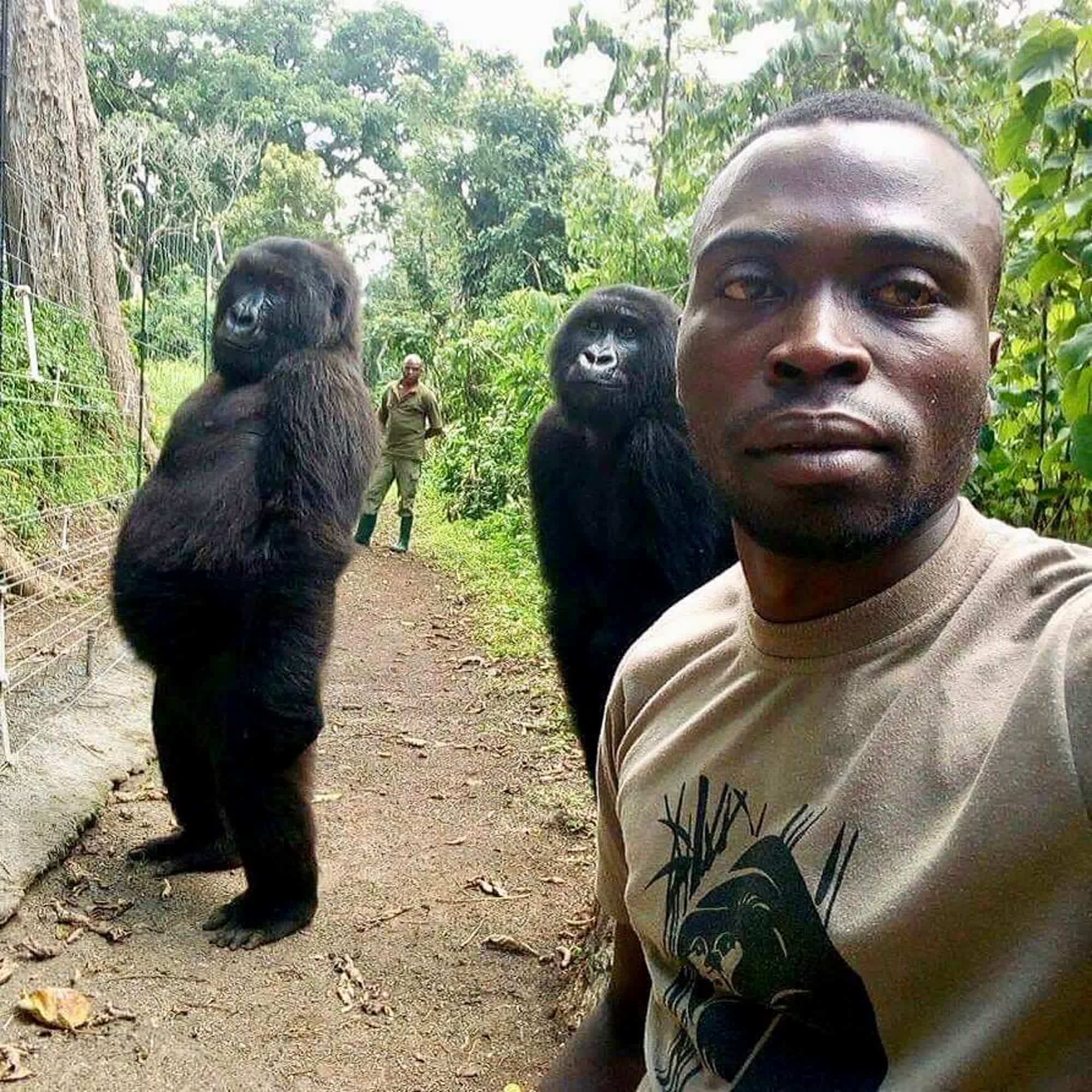 April 18: Two gorillas, Ndakazi and Ndeze, mimic human behavior in this selfie taken by Mathieu Shamavu, a worker at Virunga National Park in the Democratic Republic of Congo. "Those gorilla gals are always acting cheeky so this was the perfect shot of their true personalities!" the park said on Instagram. Mathieu Shamavu/Virunga National Park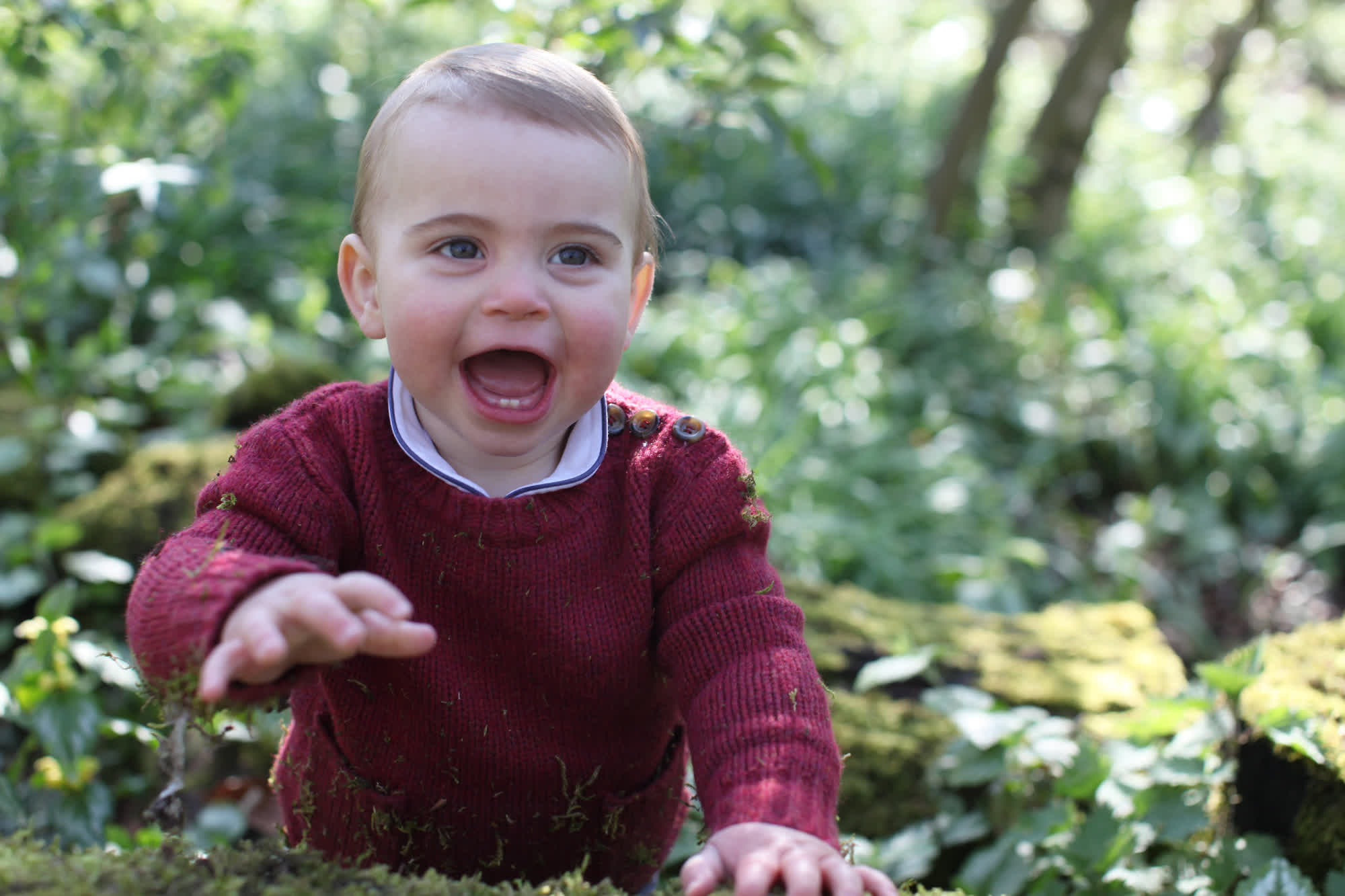 April 22: Three new photos of Britain's Prince Louis were released ahead of his first birthday. The photos were taken by his mother Catherine, the Duchess of Cambridge, and they show him outside the family's country residence in Anmer, England. The Duchess of Cambridge/Getty Images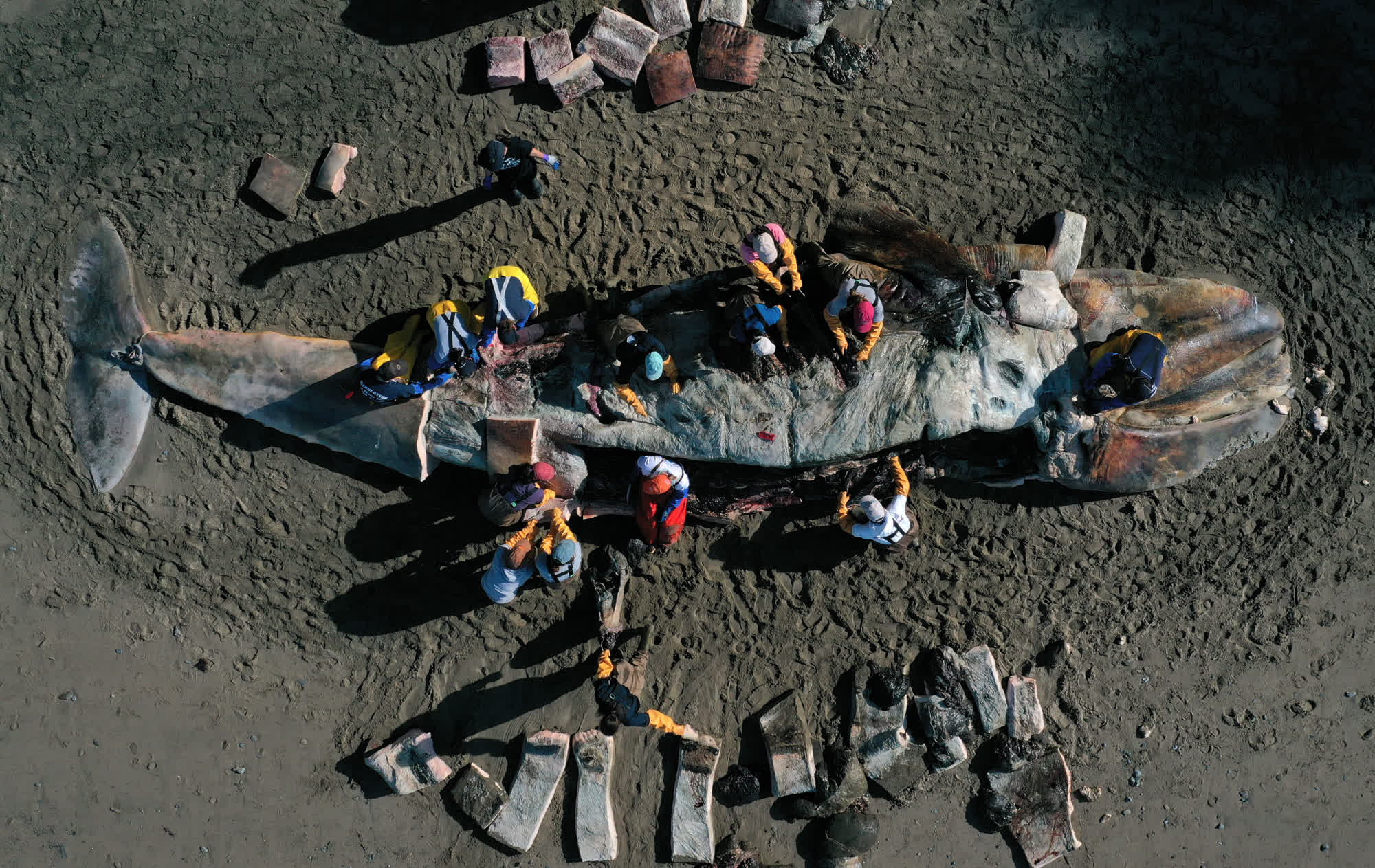 April 23: Scientists perform a necropsy on a beached gray whale in Tiburon, California. Over a monthlong span, seven whales had washed up on the shores of San Francisco Bay and along the coast. It was determined that four died from malnutrition and three were struck by ships. Justin Sullivan/Getty Images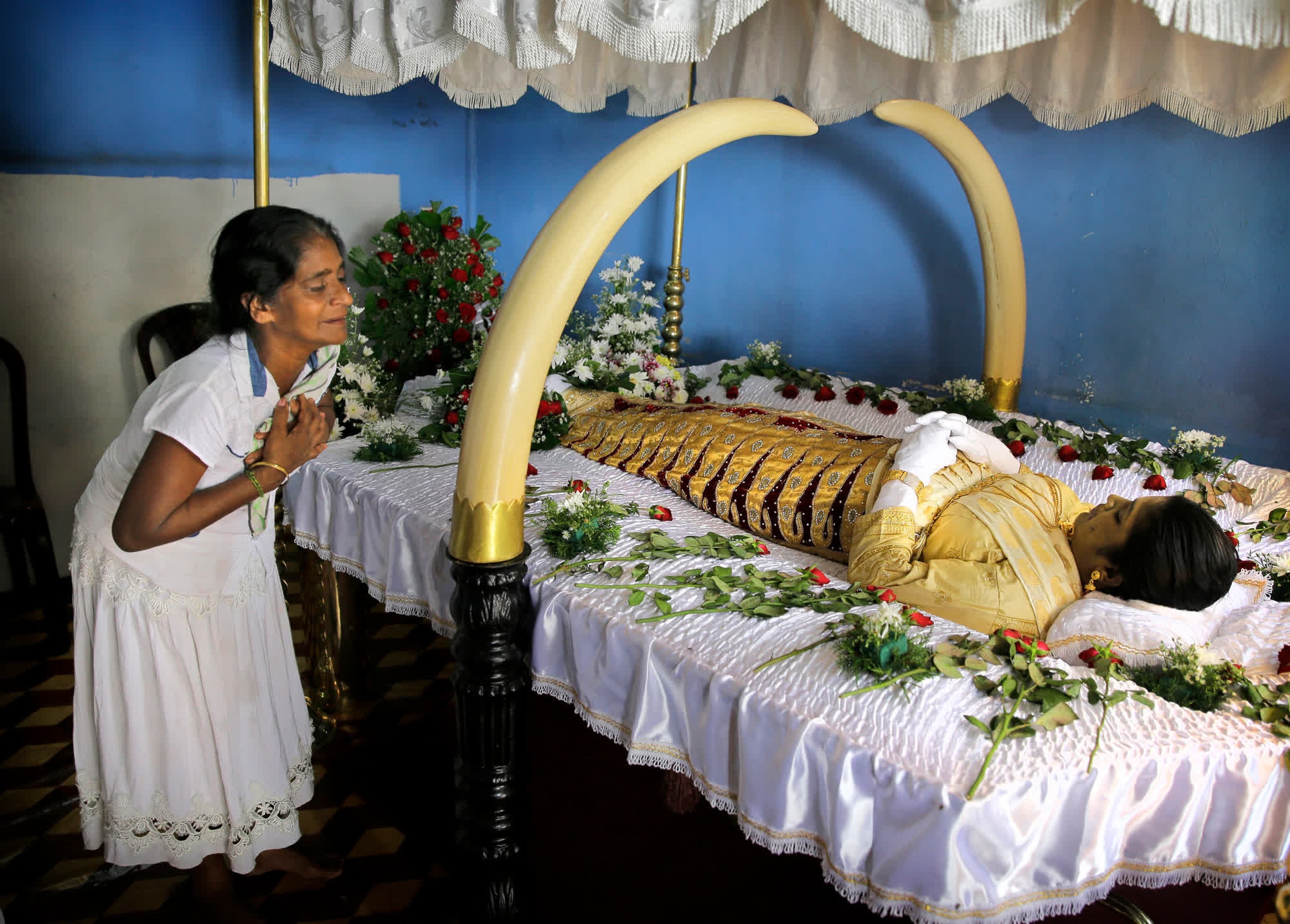 April 23: Harshani Sriyani weeps over the body of her daughter who was killed in the Easter Sunday bombings in Sri Lanka. A wave of suicide bombings hit churches and hotels across the country, killing more than 250 people. Eranga Jayawardena/AP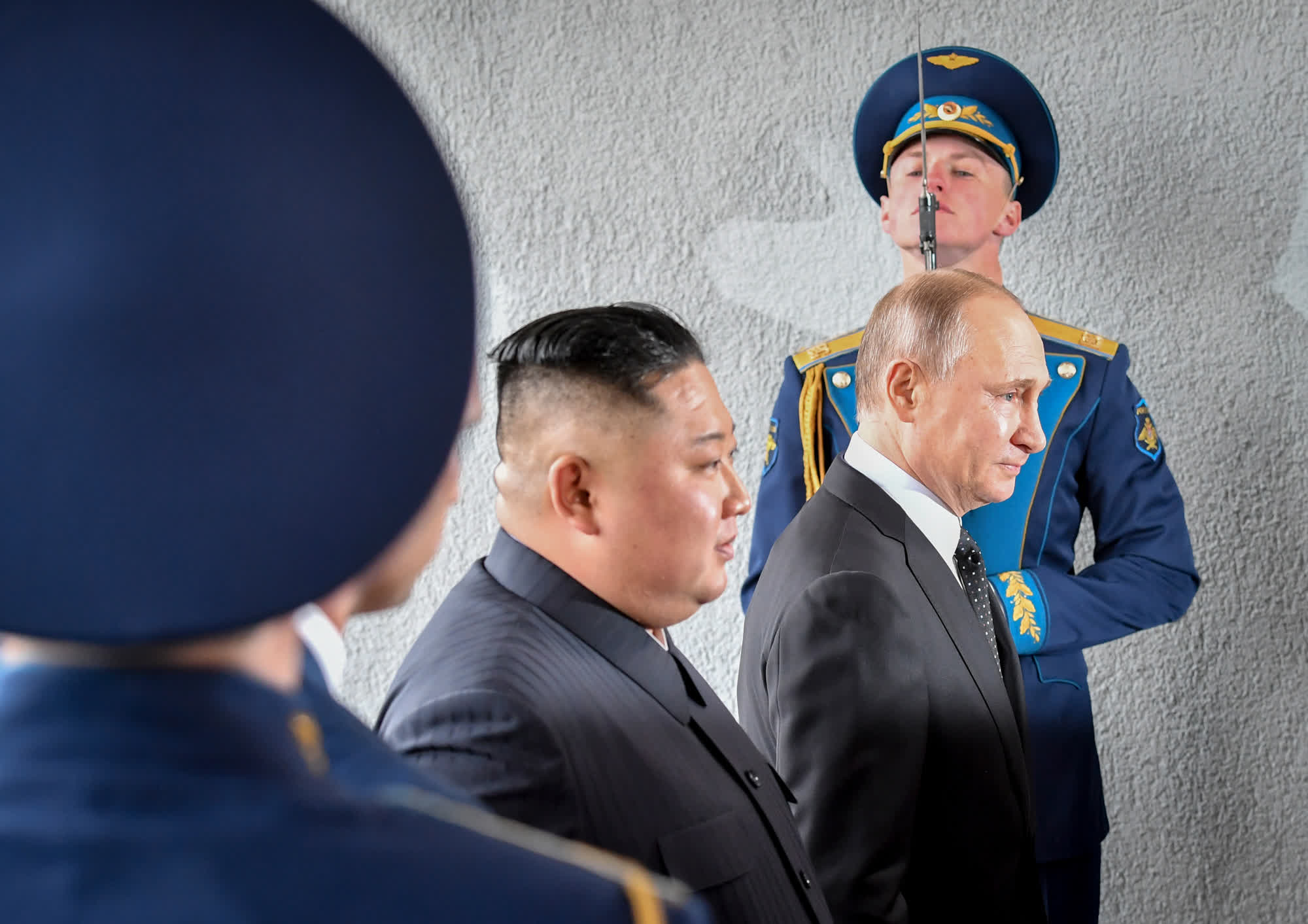 April 25: North Korean leader Kim Jong Un and Russian President Vladimir Putin pass by guards during a meeting in Vladivostok, Russia. It was their first-ever meeting, and it came two months after talks between Kim and US President Donald Trump ended abruptly without an agreement. Yuri Kadobnov/Pool/AP
April 25: Pusha the cat plays with one of the four orphan squirrels she adopted at a park in Bakhchisaray, Crimea. Alexey Pavlishak/Reuters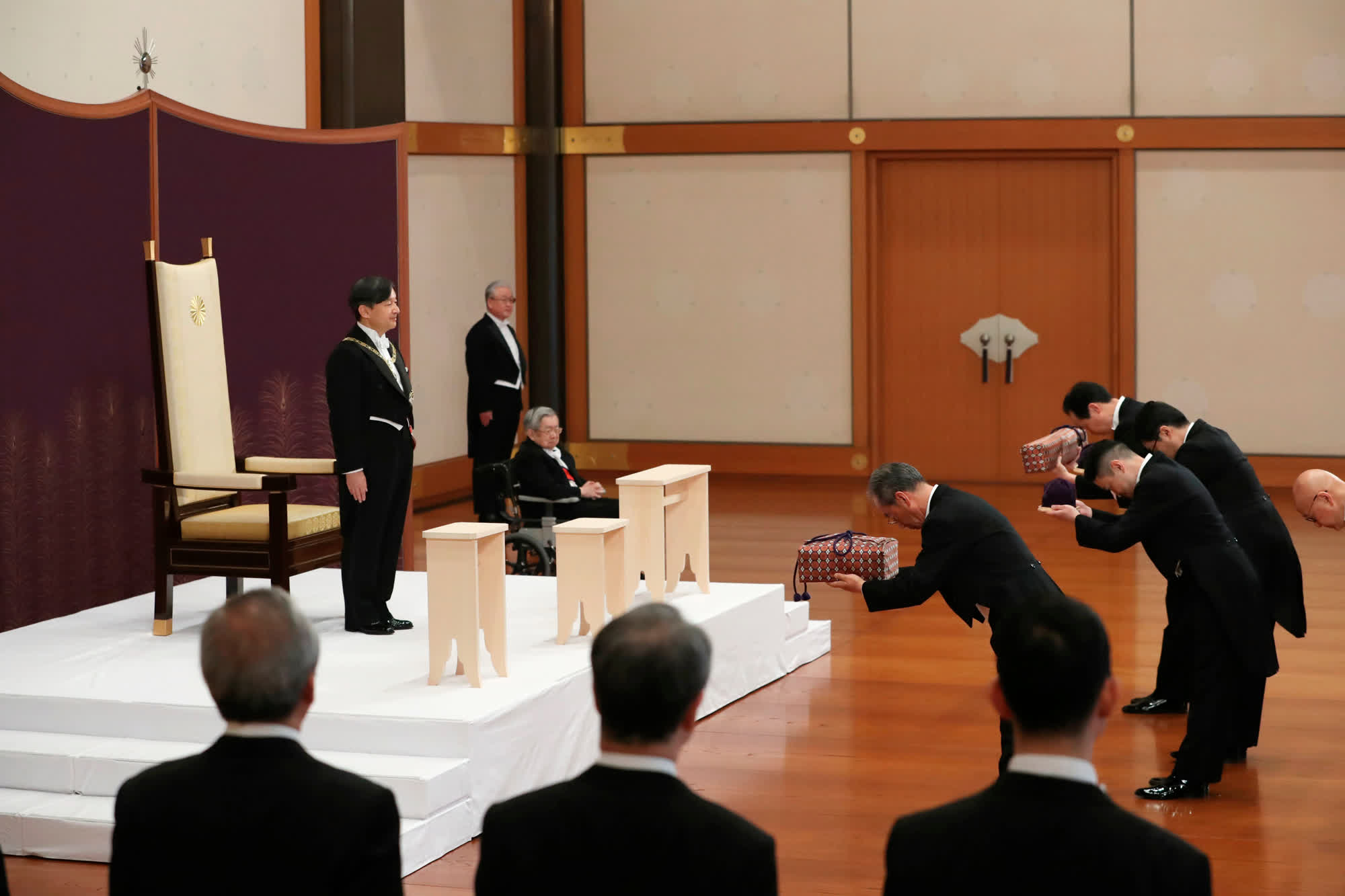 May 1: Naruhito, Japan's new Emperor, receives the imperial regalia after ascending to the throne. He was replacing his father, Akihito, who abdicated a day earlier. Japan Pool/AP
May 1: This aerial photo shows buildings in Pemba, Mozambique, that were damaged by Cyclone Kenneth. Kenneth was the second powerful storm to hit southeast Africa in five weeks. Mike Hutchings/Reuters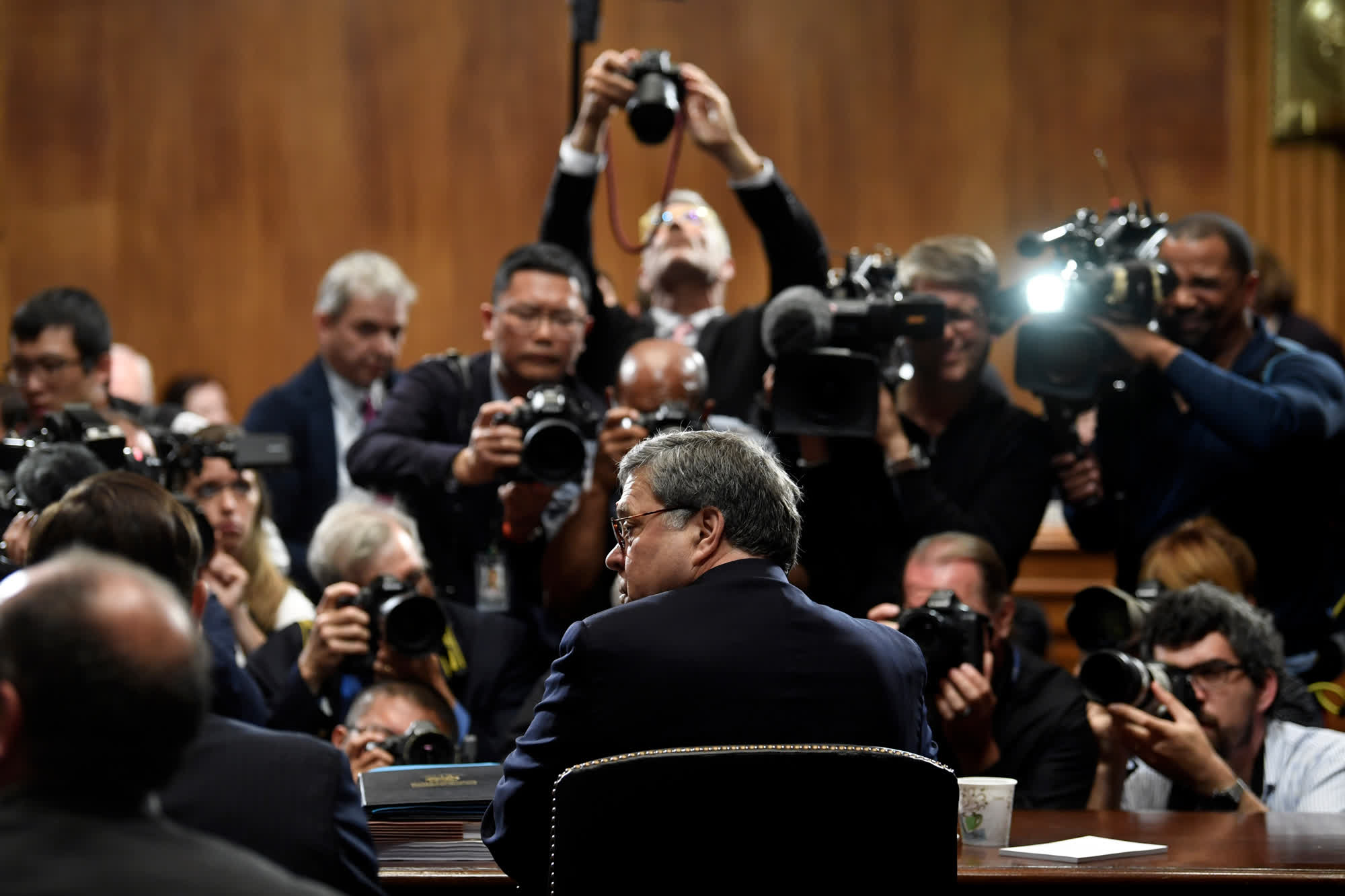 May 1: US Attorney General William Barr arrives on Capitol Hill to testify before the Senate Judiciary Committee. Barr expressed no regrets over his handling of special counsel Robert Mueller's report on Russian interference in the 2016 presidential election. He also pushed back on accusations that he had helped President Donald Trump claim "total exoneration" after the Mueller investigation ended. "I didn't exonerate. I said that we did not believe that there was sufficient evidence to establish an obstruction offense, which is the job of the Justice Department," Barr said. Susan Walsh/AP
May 5: Israel's aerial defense system fires interception missiles to take out rockets that were fired from Gaza near Asheklon, Israel. A violent weekend saw some of the worst fighting between Israelis and Palestinian militants since 2014, when full-blown war broke out. Amir Cohen/Reuters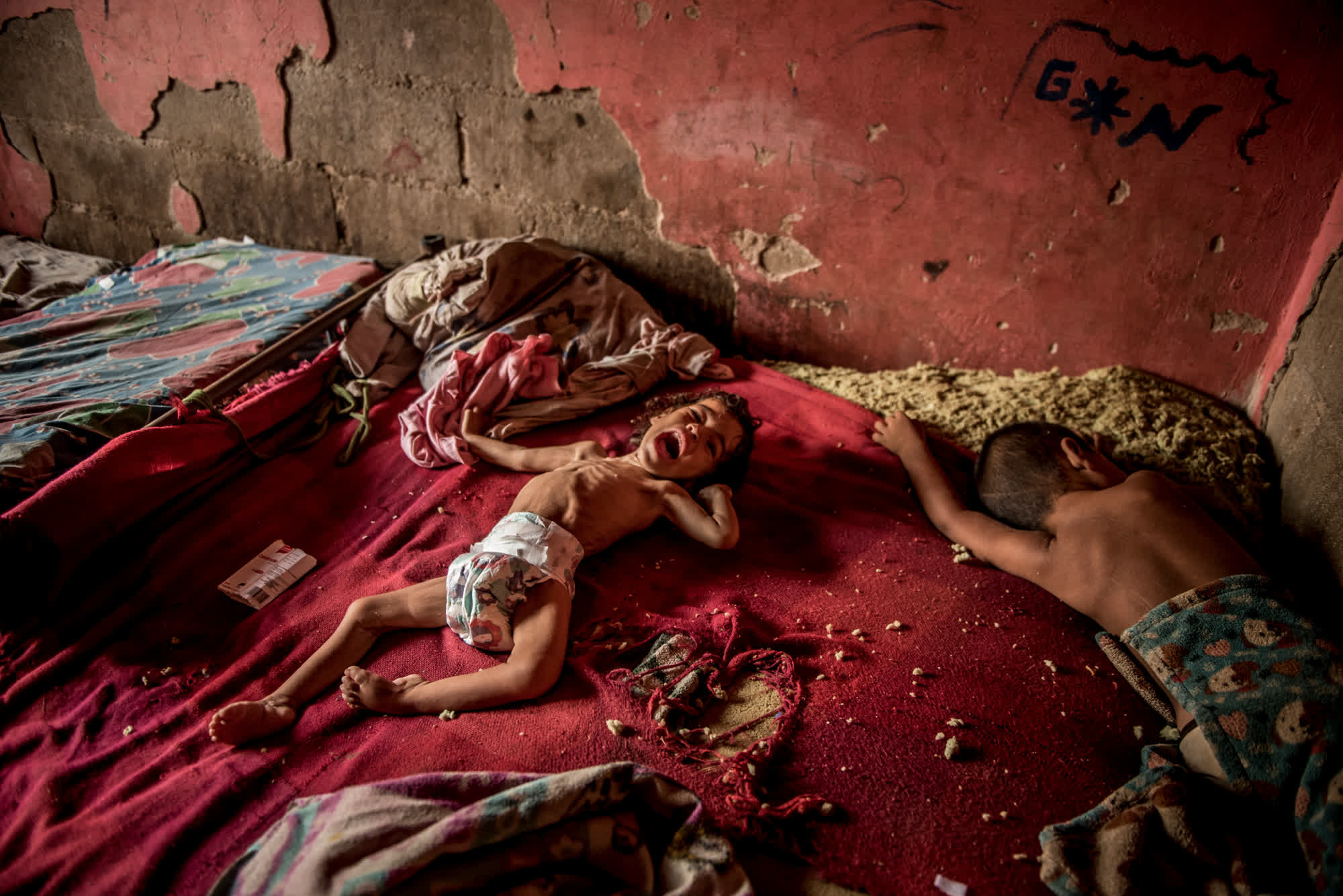 May 6: Anailin Nava, 2, suffers from severe malnutrition in Toas Island, Venezuela. Through nearly a decade of mismanagement, Venezuela has squandered its profound oil wealth, leaving its economy in tatters and Latin America reeling from a mass exodus of migrants in search of food and medicine. These shortages, which also include staples such as milk, flour and toilet paper, have been exacerbated by sanctions imposed by the United States and its allies. Millions of people have fled Venezuela since 2014, according to the United Nations. They are also fleeing because of rolling blackouts, rising unemployment and soaring violent crime. Meridith Kohut/The New York Times/Redux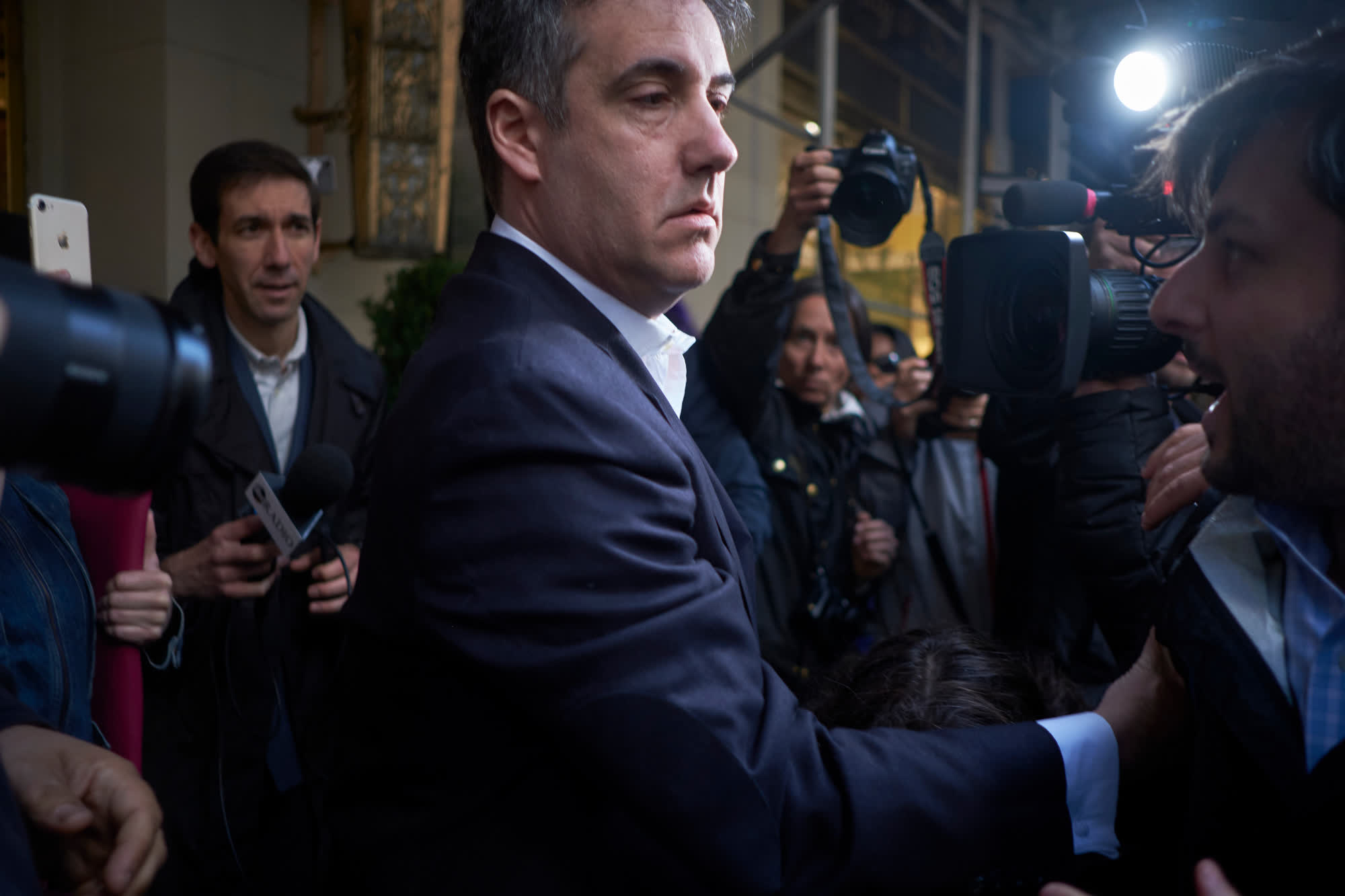 May 6: Michael Cohen, a former attorney for US President Donald Trump, leaves his home in New York. He was headed to federal prison to begin serving a three-year sentence that resulted from two cases. John Taggart/The New York Times/Redux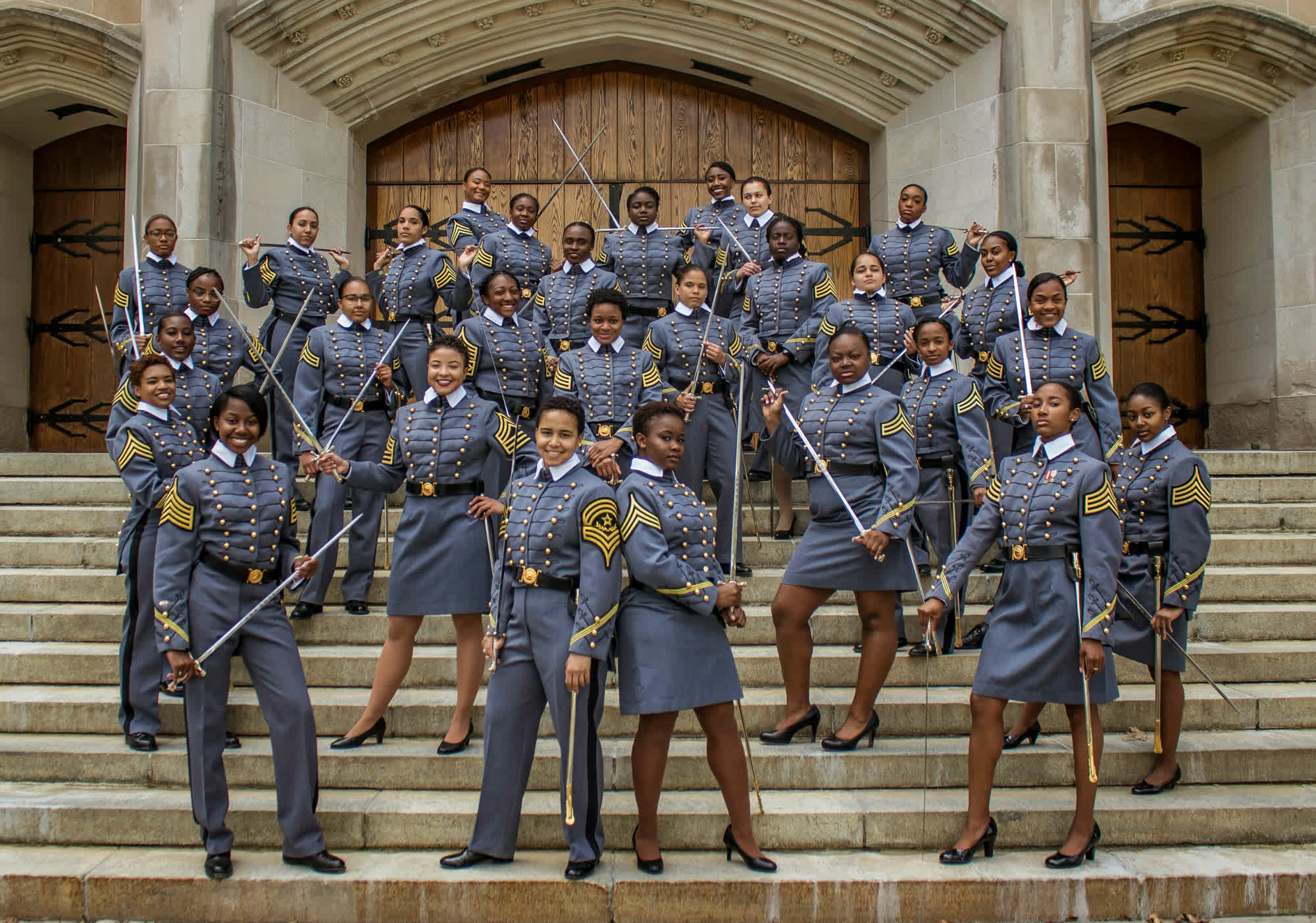 May 7: These cadets are among the 34 African-American women who graduated from the United States Military Academy at West Point. It's the largest class of African-American women to graduate together, West Point spokesman Frank Demaro said. Cadet Hallie H. Pound/US Army/AP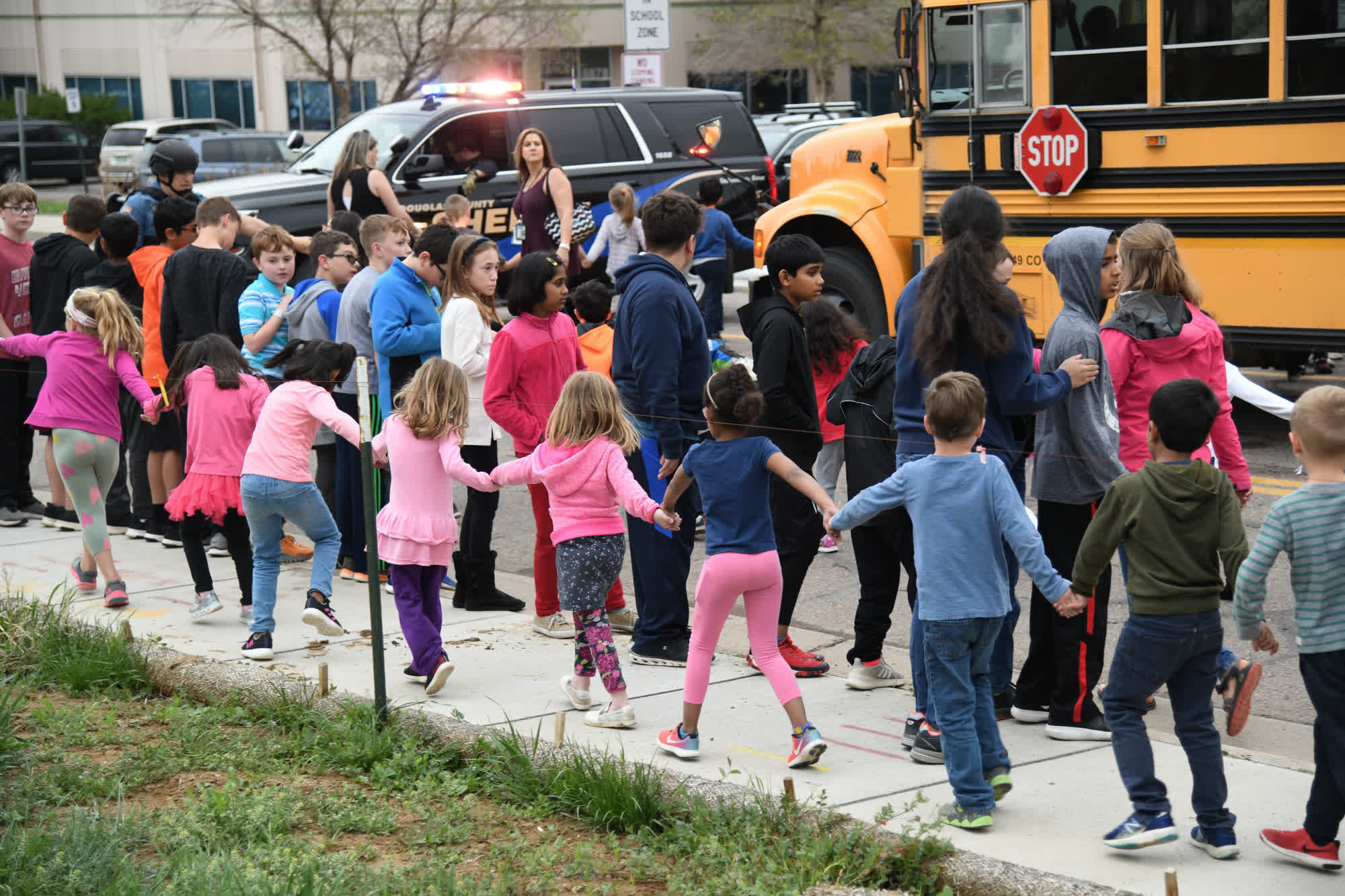 May 7: Students are escorted to buses following a shooting at their school in Highlands Ranch, Colorado. One student, 18-year-old Kendrick Castillo, was killed trying to stop the shooting. Eight other students were wounded. Two suspects, both students, were taken into custody. Hyoung Chang/MediaNews Group/The Denver Post/Getty Images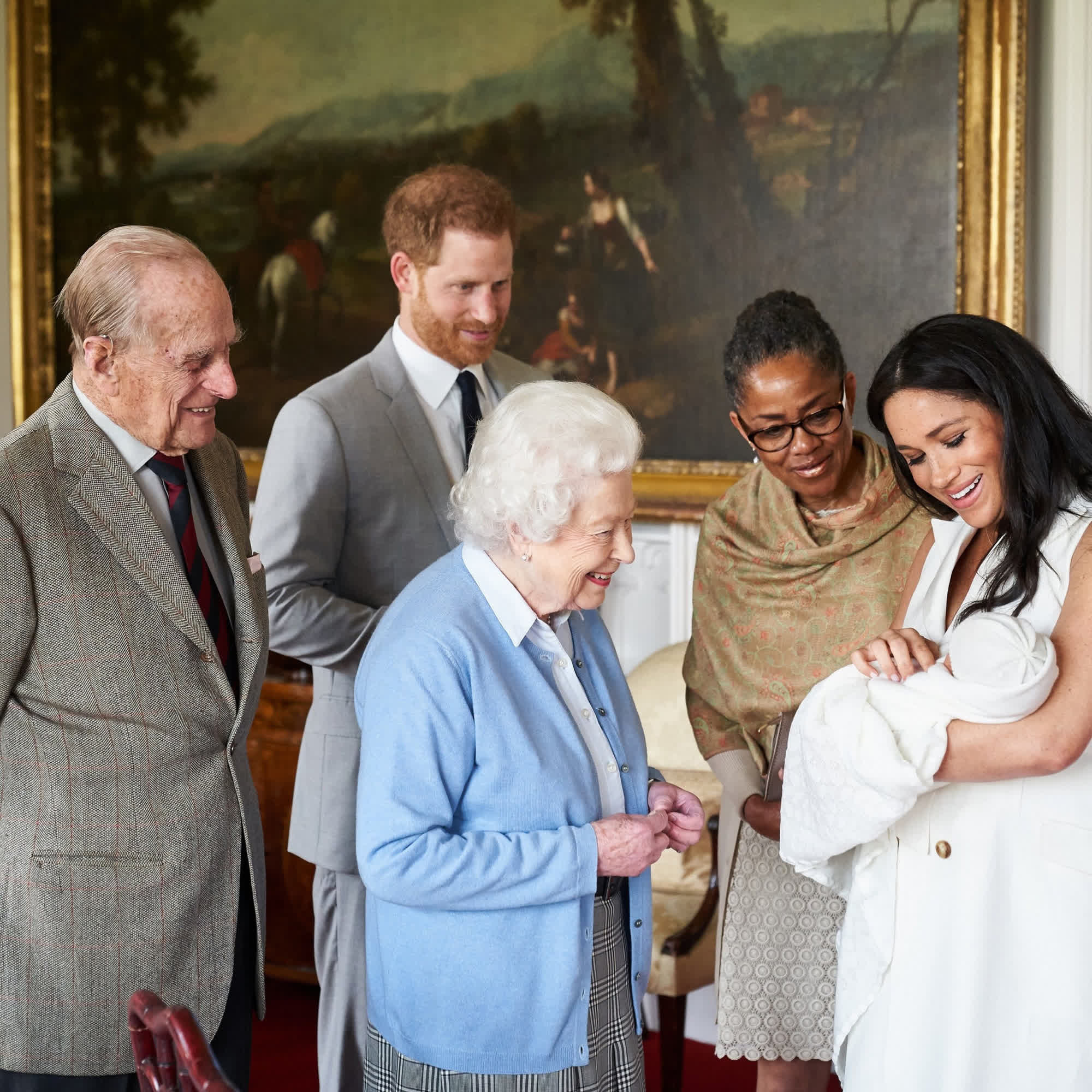 May 8: Britain's Queen Elizabeth II looks at her new great-grandchild, Archie. Archie is the first child of Prince Harry, second from left, and his wife Meghan, the Duchess of Sussex. Prince Philip is on the far left. Meghan's mother, Doria Ragland, is next to her at right. Chris Allerton/Sussex Royal/Getty Images
May 15: Migrants are seen outside the US Border Patrol station in McAllen, Texas. It and other Border Patrol stations were being stressed with overcrowding. When agents get backlogged with processing, indoor holding areas get full, forcing people to wait outside. See more photos of the conditions at the McAllen Border Patrol station Loren Elliott/Reuters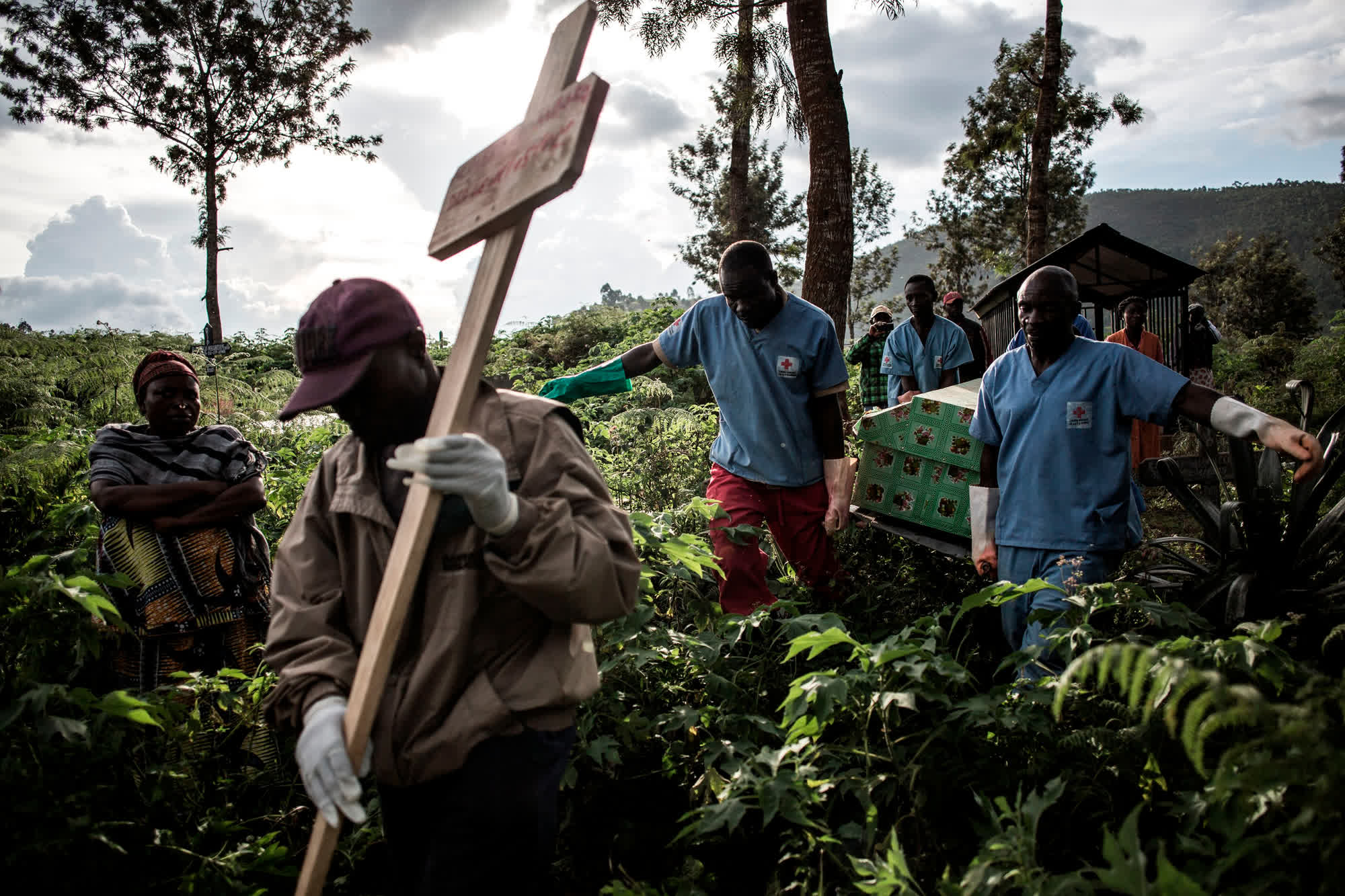 May 16: Health workers carry an Ebola victim's coffin in Butembo, a city at the epicenter of the outbreak in the Democratic Republic of Congo. John Wessels/AFP/Getty Images
May 17: People celebrate outside the Legislative Yuan after Taiwan approved a bill legalizing same-sex marriage. Tyrone Siu/Reuters
May 18: People in Gaza City break their Ramadan fast near a building that had been recently destroyed by an Israeli airstrike. Ibraheem Abu Mustafa/Reuters
May 20: A tornado appears on the outskirts of Mangum, Oklahoma. Scores of strong storms and suspected tornadoes swept through the central United States that week. Brett Conner/ZUMA Wire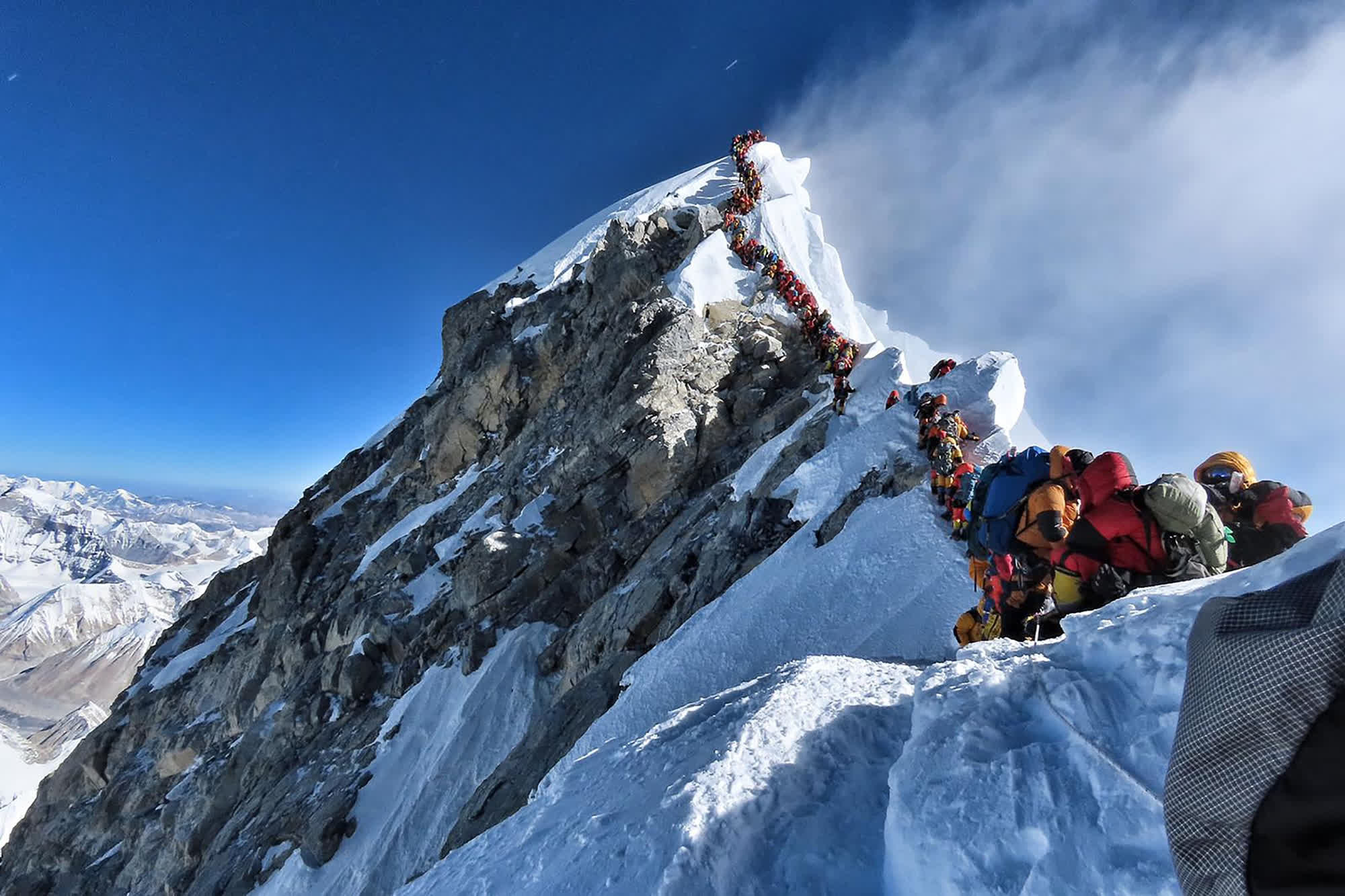 May 22: A photo taken by climber Nirmal Purja's Project Possible expedition shows heavy traffic of mountain climbers lining up to stand at Mount Everest's summit. Two mountaineers died on Everest after crowds became stuck in a line leading to the summit of the world's highest mountain. @nimsdai/Project Possible/AFP/Getty Images
May 24: British Prime Minister Theresa May tears up as she announces her resignation in London. May said she deeply regretted not being able to deliver Brexit, the issue that brought her to power in 2016 and consumed her premiership. Toby Melville/Reuters
May 25: Members of the US Army's Golden Knights parachute team perform during the Bethpage Air Show, which was part of a Memorial Day weekend event on Long Island, New York. Johnny Milano/Reuters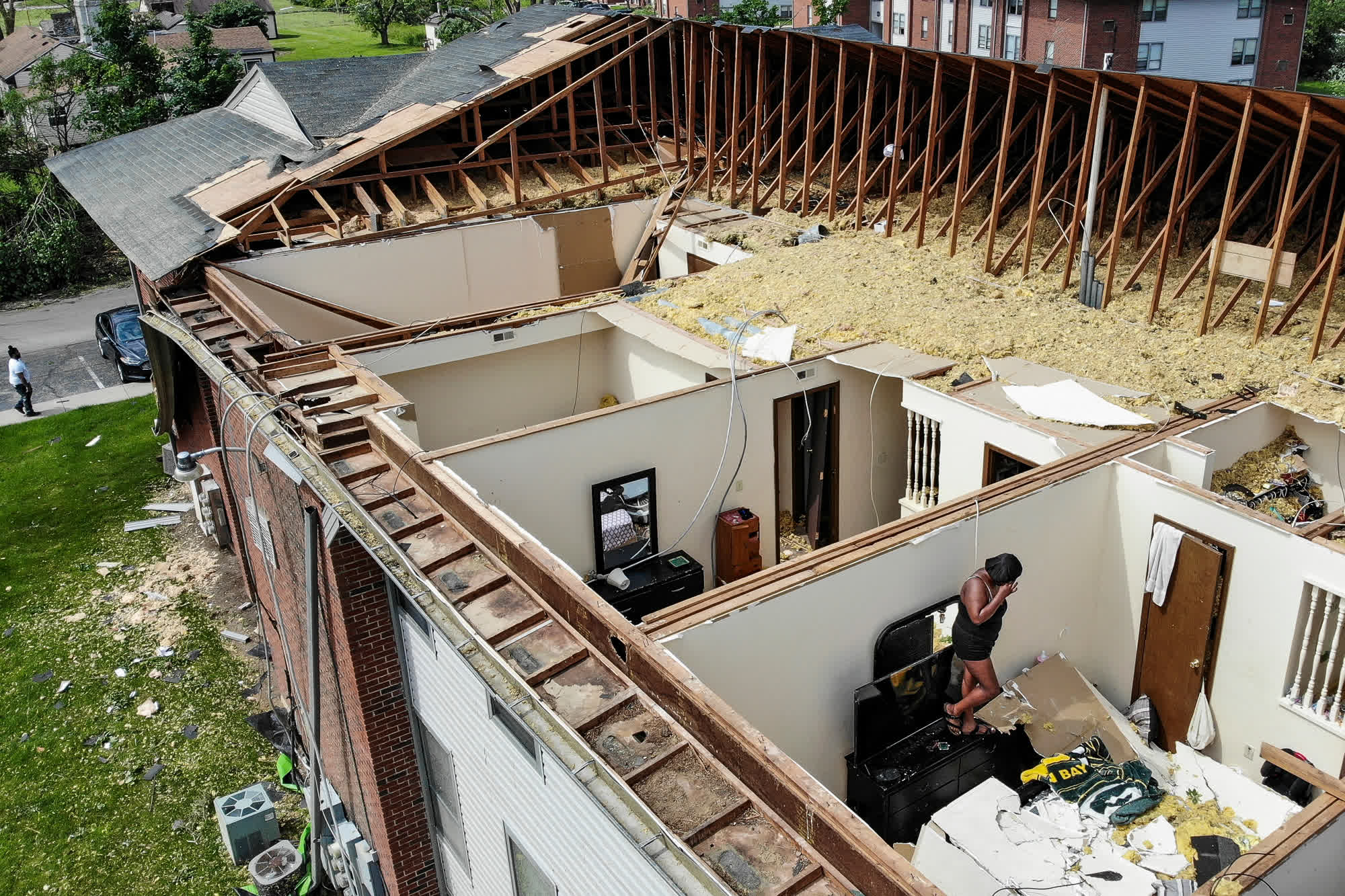 May 28: Residents sort through damaged apartments in Trotwood, Ohio. At least three tornadoes were believed to have caused severe damage in the region. John Minchillo/AP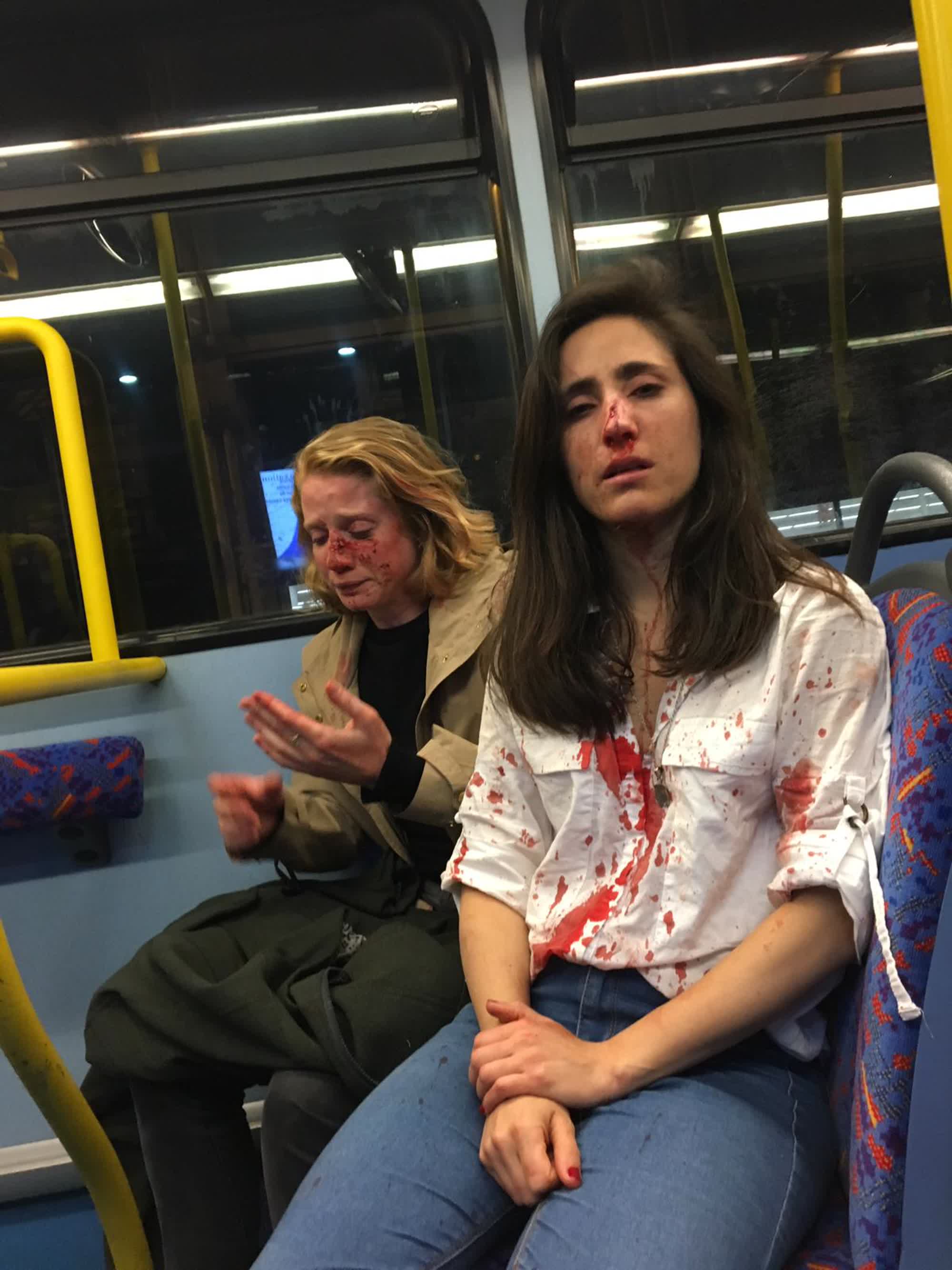 May 30: Melania Geymonat and her partner, Chris, are bloodied after they were beaten in a homophobic attack on a London bus. The Metropolitan Police said four males, aged between 15 and 18, were arrested on suspicion of robbery and causing grievous bodily harm. They were later charged with an aggravated hate crime under the Public Order Act. London's mayor, Sadiq Khan, condemned the incident, saying it was a "disgusting, misogynistic attack." In August, the teenage suspects pleaded not guilty to a charge of causing harassment by using threatening or abusive words or behavior. Courtesy Melania Geymonat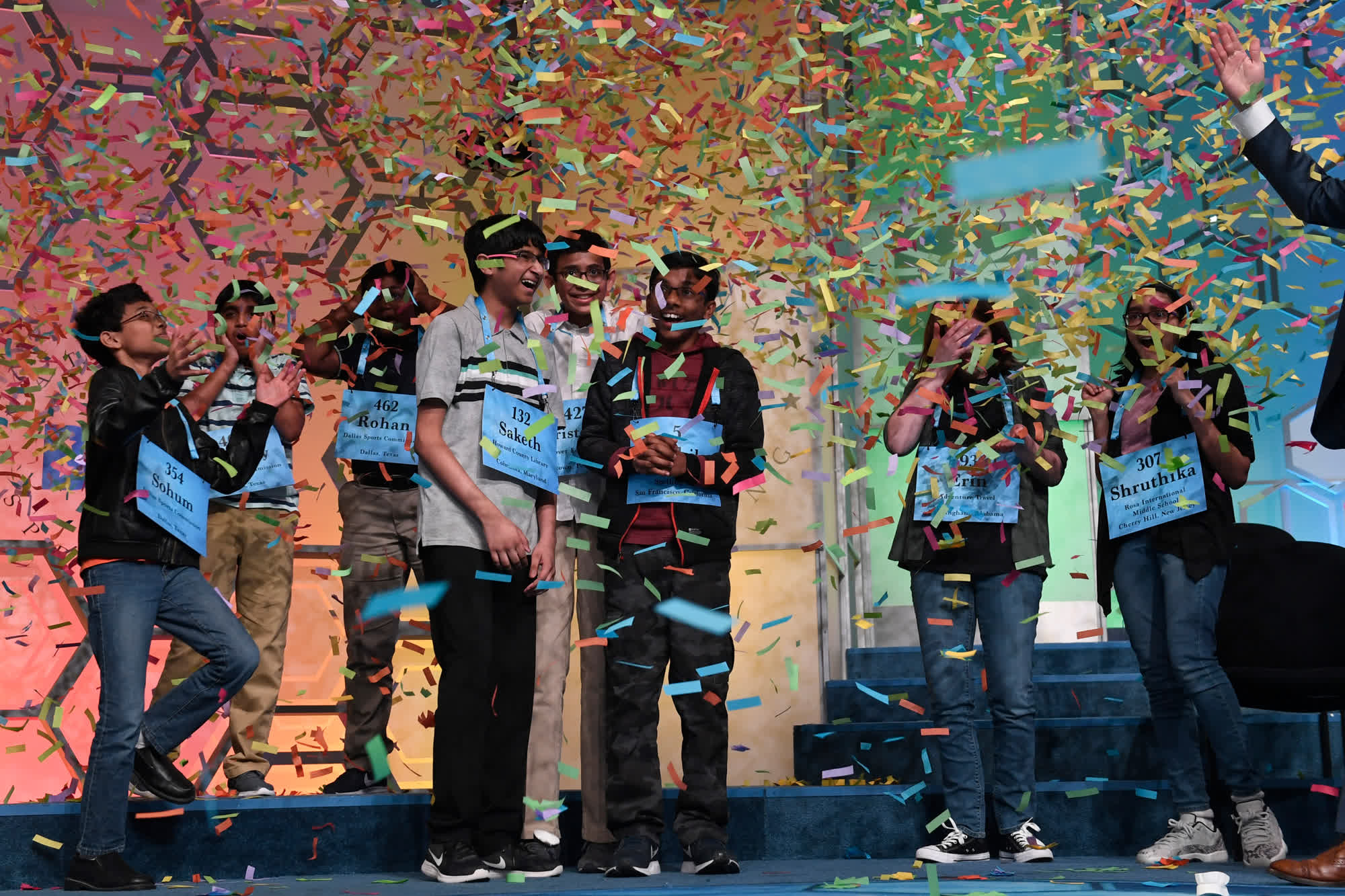 May 31: The eight co-champions of this year's Scripps National Spelling Bee celebrate their win in Oxon Hill, Maryland. The unprecedented result came after organizers said they ran out of challenging words. Susan Walsh/AP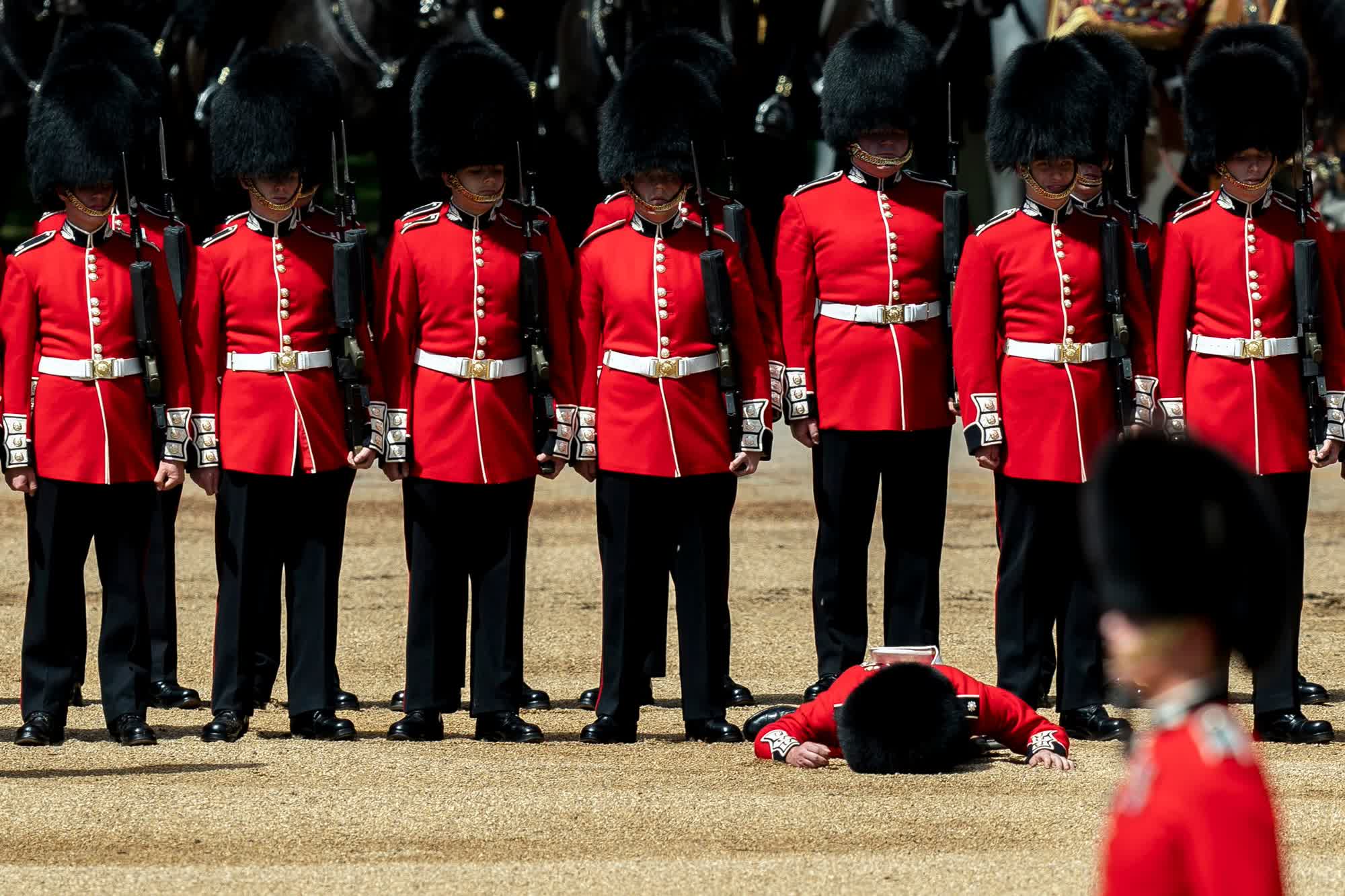 June 1: A guardsman, apparently overcome by heat, faints during rehearsals for the Trooping the Colour event in London. He was later helped to his feet. Will Oliver/EPA-EFE/Shutterstock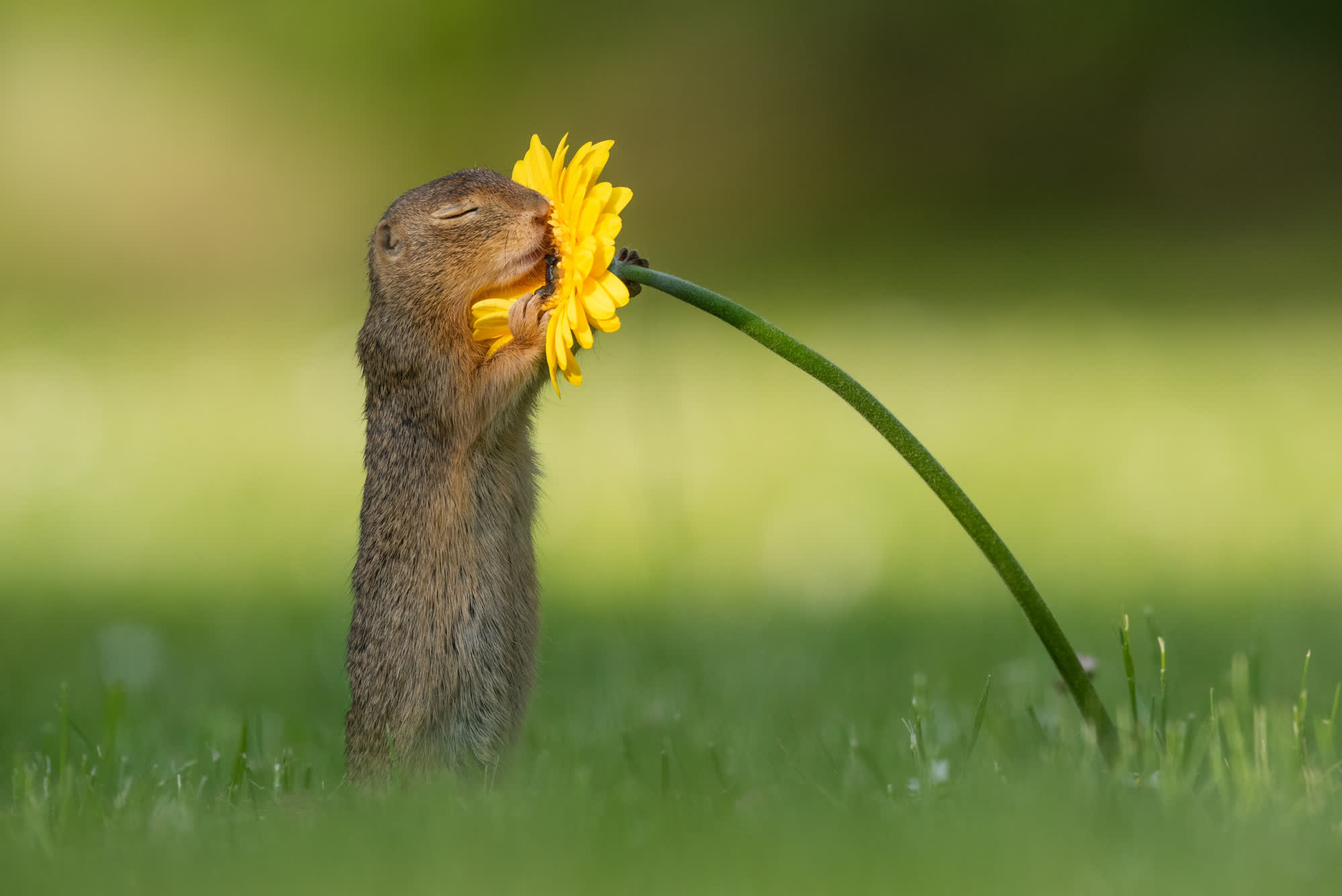 June 5: A ground squirrel nuzzles a sunflower in Vienna, Austria. Courtesy Dick van Duijn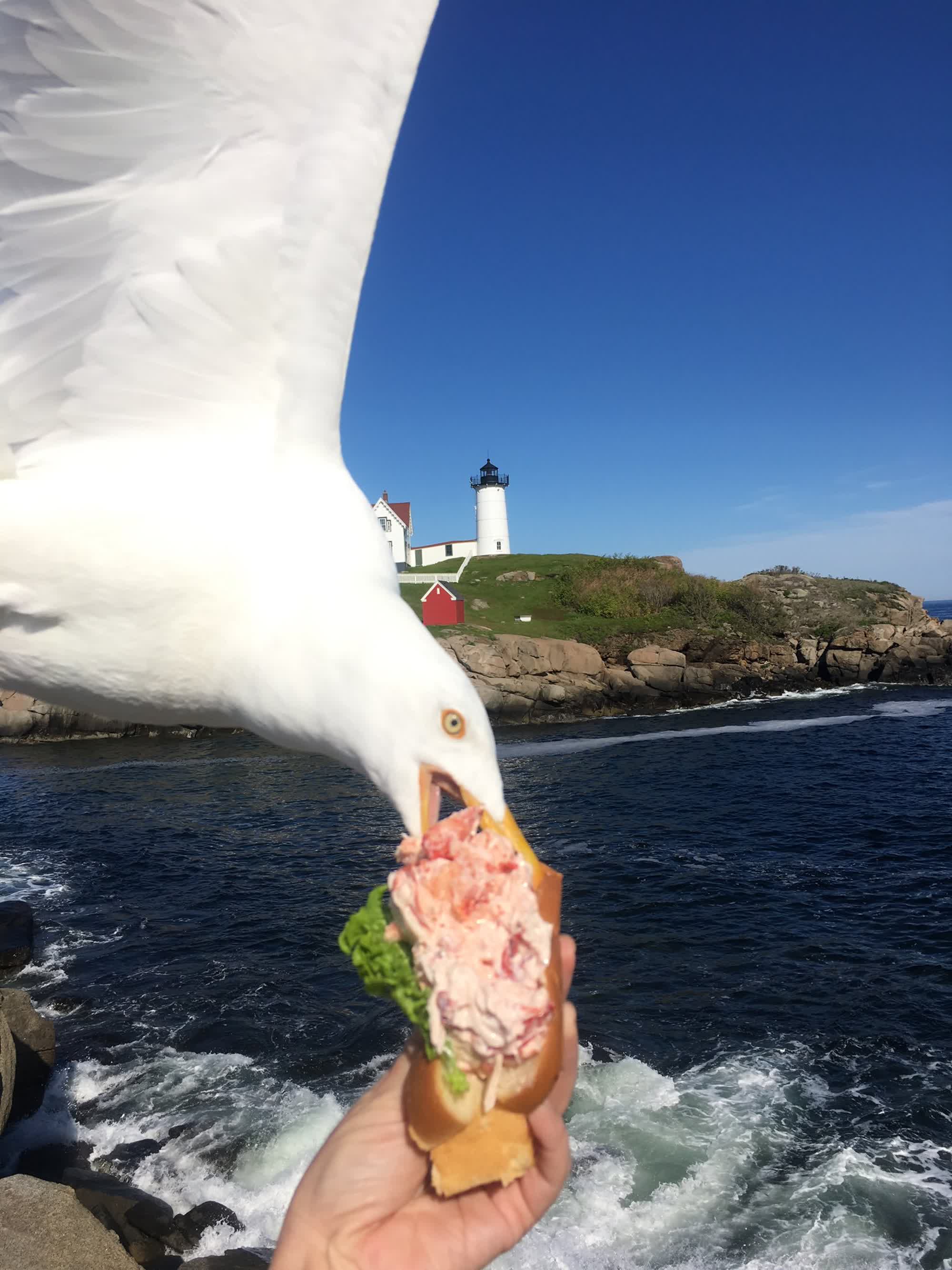 June 7: A seagull swoops in and steals Alicia Jessop's lobster roll in York, Maine. "This is why we can't have nice things," the sports law professor tweeted. "I was trying to take a picture of the lobster roll I ordered in Maine and well, this happened." Courtesy Alicia Jessop
June 11: Prominent Russian investigative journalist Ivan Golunov becomes emotional while speaking to the media as he leaves an Investigative Committee building in Moscow. All charges against Golunov were dropped after his detention sparked public outrage and an outpouring of journalistic solidarity. Shamil Zhumatov/Reuters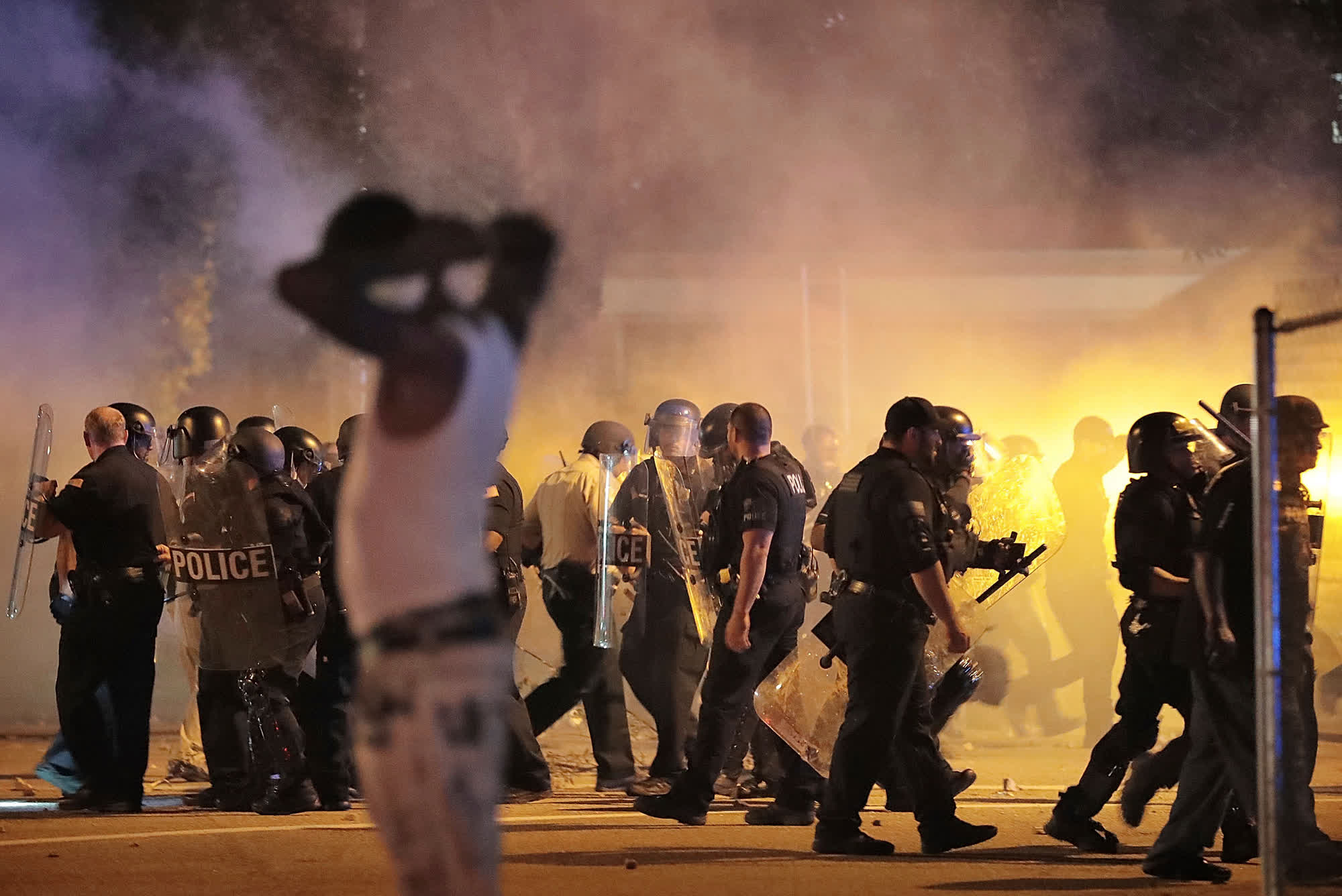 June 12: Police stand in a cloud of tear gas as protesters disperse after a demonstration turned violent in the Frayser community of Memphis, Tennessee. According to police, at least 36 officers and deputies were injured in the scuffle. The turmoil stemmed from outrage after US marshals shot and killed 20-year-old Brandon Webber after he allegedly tried to use his vehicle as a weapon when officers attempted to arrest him. Jim Weber/Daily Memphian/AP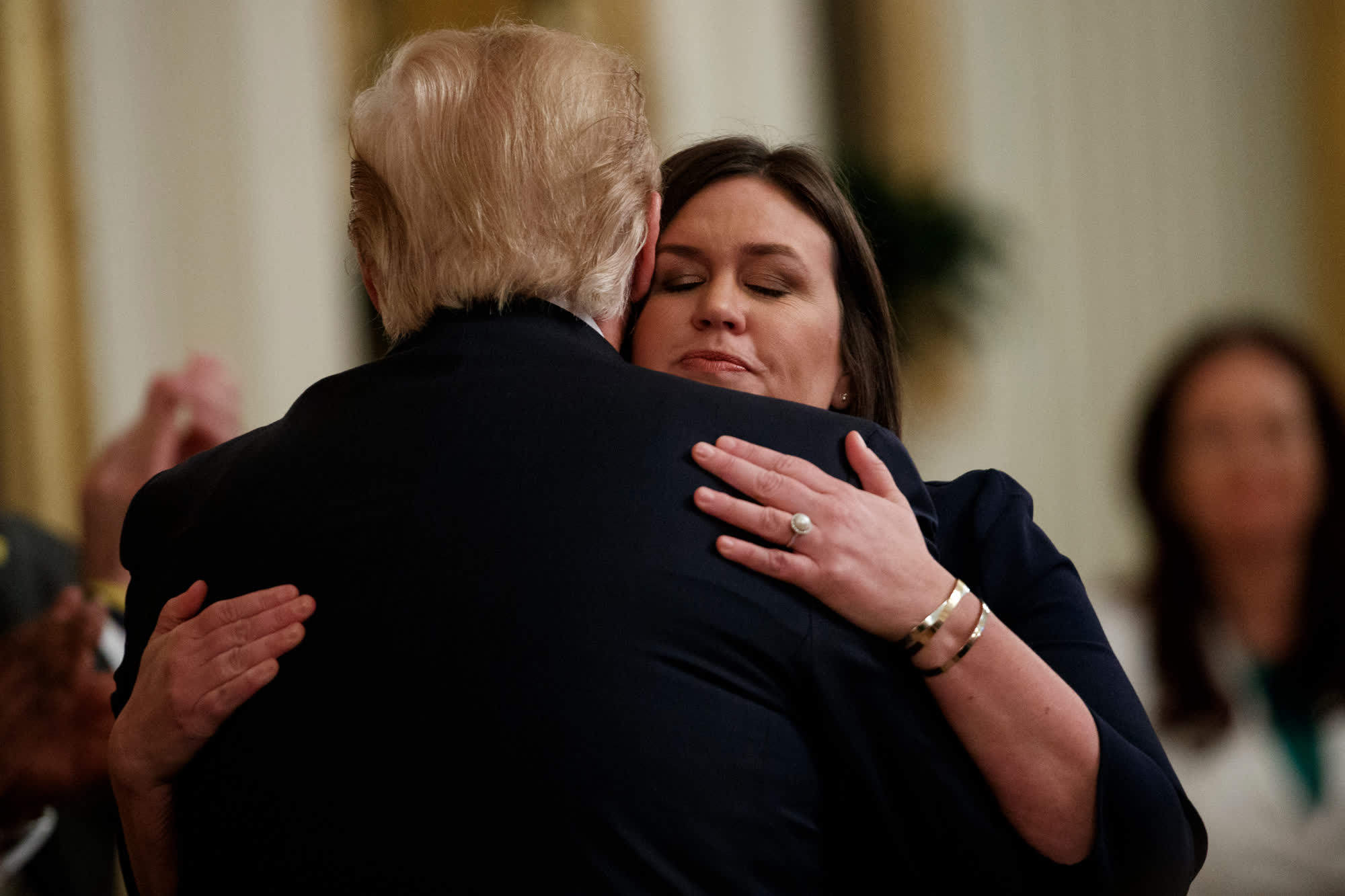 June 13: Outgoing White House press secretary Sarah Sanders hugs US President Donald Trump after the surprise announcement that Sanders would be leaving her position at the White House. "I couldn't be prouder to have the opportunity to serve my country and particularly to work for this President," Sanders said. "I've loved every minute — even the hard minutes." Evan Vucci/AP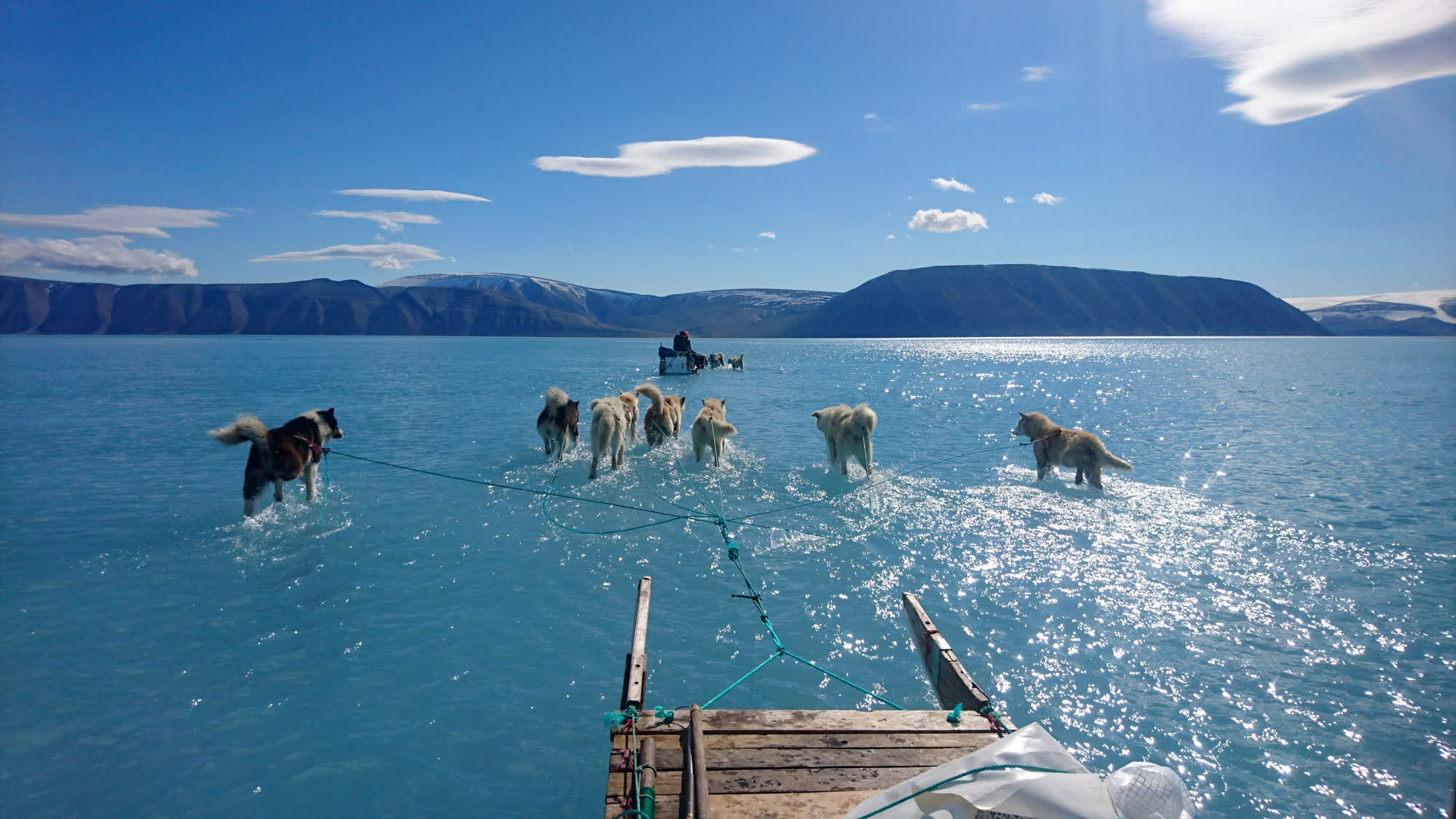 June 13: Sled dogs travel through melted ice water in northwest Greenland. Greenland's melt season typically begins around the end of May. This year, it began at the start. Steffen M. Olsen/Danmarks Meteorologiske Institut/AP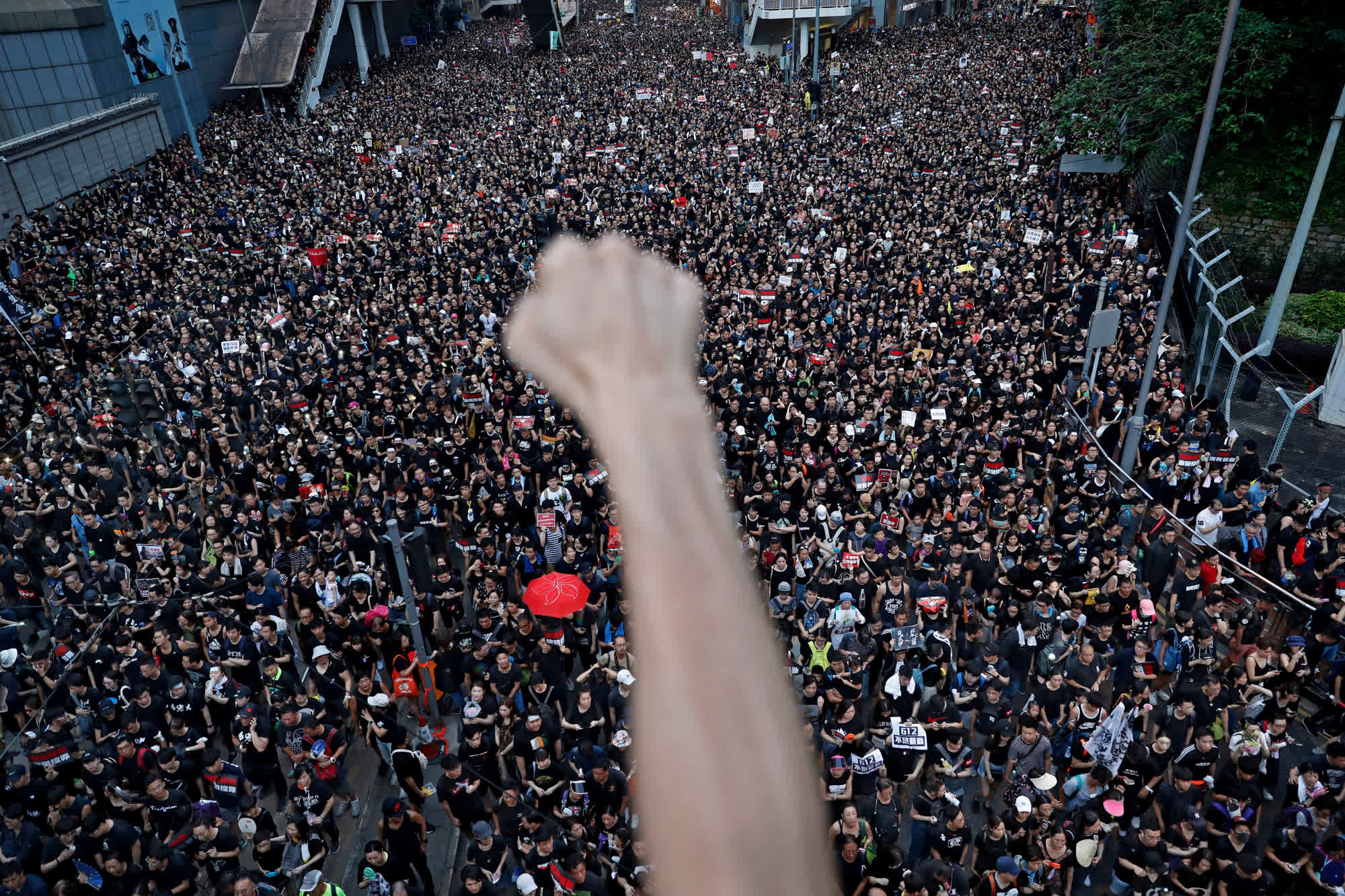 June 16: People march in the streets of Hong Kong to protest a controversial extradition bill. Critics feared the bill would allow citizens to be sent across the border into mainland China. Hong Kong Chief Executive Carrie Lam withdrew the bill on September 4, but she refused to give ground on protesters' four other demands, which include greater democracy for the city and an independent commission into police conduct. Vincent Yu/AP

share your thought with us on this article .
Sign up for Talkmoreblog's Newsletter. For the latest news, follow us on Facebook and Twitter.
Categories: Afro beats, Animals, Articles, business, Christian, Crime, Crisis, Cultism, Culture, Earth, Educate, Entertainment, Events, facts, Fashion, Food, Gossips, Health, Hero, Hip hop, History, Houses, how, Interview, Music, News, Photography, Politics, politics, Science, Soccer, sport, Tech, Terrorist, Travel, weird, world war, world war I, world war II